We've added a third flight with an early morning departure to allow travelers the convenience of flying into and out of Mexico City from Houston on the same day on one of our three daily flights. Now, Delta and Aeromexico customers will be able to make the most of their business, pleasure or family activities and return the same day.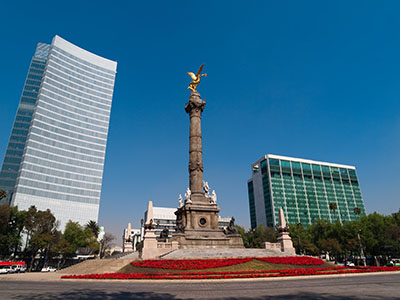 Starting April 13, our partnership with Delta will expand with the new codeshare flight, bringing the number of total daily flight frequencies to three. The Houston–Mexico City route is popular for business, leisure and family travelers alike.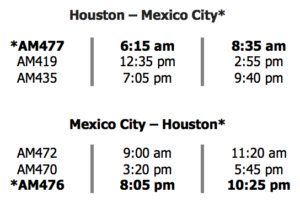 The launch of this additional flight frequency will also allow passengers to connect to 43 destinations in Mexico, 11 in Central America and the Caribbean, and nine in South America.
Learn more at aeromexico.com.
FX Excursions
FX Excursions offers the chance for once-in-a-lifetime experiences in destinations around the world.
Crystal Bridges Museum of American Art, located in Bentonville, Arkansas, presents Diego Rivera's America, the first major exhibition focused solely on the Mexican artist in more than 20 years, on view until July 31. Crystal Bridges is the second and final stop for the exhibition, the only remaining opportunity for visitors to experience Rivera's expansive vision of America.
Sponsored Content
Exclusive Sailing with Global Traveler
In San Antonio, Texas, old buildings are seldom destroyed. When they fall into disrepair, they are instead repurposed and restored to maintain the city's history and traditions for future generations to appreciate. Whether it's a former brewery or bank transforming into a chic hotel or a candy factory evolving into stylish lofts, this Texas city embraces both history and sustainability.