IHG® Hotels & Resorts certainly has a lot to celebrate, starting with an incredible growth story. Over the past five years, IHG has acquired or launched six new brands: Six Senses® Hotels Resorts Spas, Regent® Hotels & Resorts, Vignette™ Collection, voco™ hotels, avid® hotels and Atwell Suites™. Most recently, IHG reached an important milestone with its 6,000th open hotel. The company looks to further expand its portfolio by 30 percent with 1,800 hotels in the development pipeline, with significant focus on growth in the luxury segment where IHG is positioned as one of the top two hotel chains.
To commemorate its 6,000th property, IHG launched the 6,000 Club, featuring an exclusive collection of stunning hotels across IHG's diverse portfolio of brands. Participating hotels will surprise guests with 6,000 IHG One Rewards points, as well as other perks and experiences.
IHG One Rewards, the all-new loyalty program from IHG, is officially live at all 6,000-plus hotels and resorts. Welcome to the next chapter of travel. IHG One Rewards is built around the guest with richer benefits, more ways to earn and newly enhanced credit cards.
Here are a few highlights:
Tiers: Club, Silver Elite, Gold Elite, Platinum Elite and Diamond Elite.
Faster Earn: With a new tier and bonus point earning structure, members earn points faster and gain rewards sooner.
Richer Benefits: These include Free Breakfast for Diamond Elite members as a Welcome Amenity choice; exclusive access to Reward Night Discount Promotions for Platinum Elite and Diamond Elite members; and more opportunities for Elite members to gain early check-in, late check-out and room upgrades.
Exceptional Choice: IHG One Rewards debuted Milestone Rewards, which allows members to choose the rewards that matter most to them every 10 nights stayed, starting at just 20 nights through 100.
Partnerships and Exclusive Access: Through partnerships with events and sports organizations like Major League Soccer, IHG one Rewards members can access exclusive events. Think the Governors Ball or Lollapalooza, or behind-the-scenes experiences at major soccer events.
IHG Rewards Premier Business Credit Card: The recently revamped credit card helps small business owners turn expenses into travel rewards. Visit ihg.com/businesscard to learn more.
The new IHG One Rewards mobile app is now available, giving members access to the new benefits and rewards on the go. Members can also enjoy a more personalized experience with streamlined booking, access to offers and more. Learn more about the app here.
Additionally, for companies that are members of IHG® Business Edge, their registered travelers who are IHG One Rewards Club level members receive an upgrade to IHG One Rewards Silver Elite status after their very first IHG Business Edge stay. IHG Business Edge is an award-winning program for Small and Midsize Enterprises, offering a one-stop shop portal for all their needs. Visit the Business Edge portal to learn more about Business Edge and how to become a member. Already a member? Log in to make sure your IHG One Rewards Member Number is attached to your profile so you can start earning rewards! Cards are issued by JPMorgan Chase Bank, N.A. Member FDIC. Rewards terms and conditions apply. For complete program details, visit ihg.com/terms. Benefits and rewards may vary by region and are based on availability.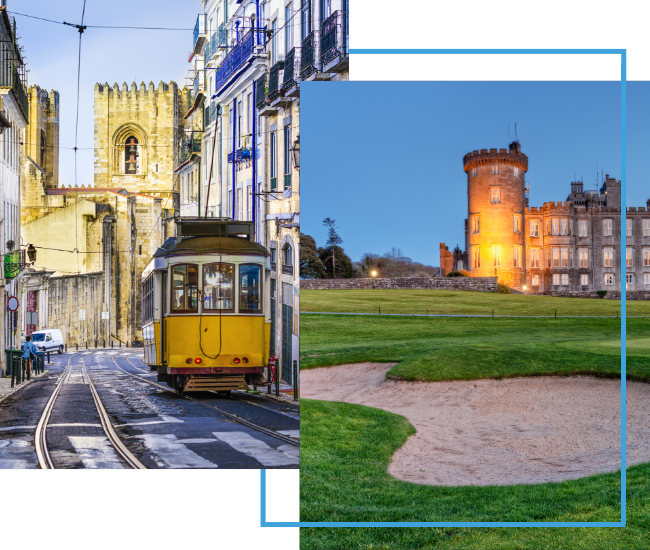 FX Excursions
FX Excursions offers the chance for once-in-a-lifetime experiences in destinations around the world.
Explore Excursions
Think of Tokyo and your mind may wander to the neon signs and bustling crowds of Shibuya and Shinjuku, or the tranquility of the Meiji Jingu shrine, but this huge city offers much to those who explore away from the main tourist areas.
Sponsored Content
United Airlines is in the midst of a major initiative to modernize its fleet over the next several years. After first announcing the plan in 2021, planes fitted with United's signature interior are finally beginning to appear across the airline's narrowbody fleet of Boeing and Airbus planes. United flyers are sure to notice these enhancements from the moment they step on board: Each new or updated plane sports remodeled seats, seatback entertainment screens for everyone, Bluetooth connectivity and more, all adding up to a better experience on every journey.
Automotive museums of all sizes will always capture the imaginations of car and racing aficionados. However, the best deliver a lot of substance beyond the machine itself. Some place an emphasis on science and technology or history, while others display iconic cars from film and television. Museums established and operated by the world's top automakers (think Mercedes, BMW, Audi and Porsche in Germany, and Toyota, Honda and Nissan in Japan) have built-in followings.