THE MOST EXCLUSIVE TOURS OF EGYPT EVER OFFERED with the world's most eminent archaeologists
For years, Archaeological Paths' exclusive historical tours of Egypt attracted travelers drawn to the country's ancient past. For many, cruising down the Nile, visiting the ancient tombs of the pharaohs, exploring the Pyramids of Giza, or marveling at the Great Sphinx are bucket-list items. But the challenge of fulfilling a much-longed-for dream is the experience must match — or better, exceed — expectations. Archaeological Paths promises to completely change the way visitors explore the country as the company benefits from an unparalleled level of access.
Discover the Land of the Pharaohs with the most eminent authorities in the world of archaeology and gain beyond-the-guidebook insight into Egypt's ancient and modern history. Learn firsthand about the latest discoveries from Dr. Zahi Hawass, the world's most-famous archaeologist. Enjoy unparalleled access to the wonders of ancient Egypt with Dr. Mostafa Waziri, Egypt's Head of Antiquities. Enrich your experience by meeting with renowned scholars, museum directors, high-profile ministers and even members of a former president's family. Throughout the tour, stay in the finest, historic 5-star hotels, sail on a luxury Nile cruise ship, dine on delicious local cuisine and embrace the unique Egyptian culture.
You will have unparalleled access to Egypt's greatest monuments. From ancient tombs, pyramids, temples and active excavation sites to modern museums and presidential palaces, our guests have special access to places others can only dream of. Imagine the Great Pyramid and the entire Giza Plateau open just for you. Have a once-in-a-lifetime chance to stand between the paws of the Great Sphinx rather than seeing it from a distant viewing platform. Take a VIP tour of the country's latest landmark, Grand Egyptian Museum, and survey the Valley of the Kings — including King Tut's tomb — privately. With us, you avoid crowds and explore Egypt's best-known wonders outside regular hours for an intimate experience, making your greatest dreams a reality. These and other experiences typically reserved for VIPs are now within your reach.
No one can tour Egypt like Archaeological Paths. With them, you'll visit many ancient sites that very few people have the opportunity to see. You'll be treated like royalty!
– Dr. Zahi Hawass, World's Most Famous Archaeologist
The best company to visit Egypt with.
– Dr. Jehan Sadat, Late First Lady of Egypt
You will never forget these tours.
– Dr. Mostafa Waziri, Egypt's Head of Antiquities
Don't just visit Egypt — experience it! With Archaeological Paths, it is possible. 
Tour dates and more information: www.archaeologicalpaths.com
[email protected]
PH: 917-724-2772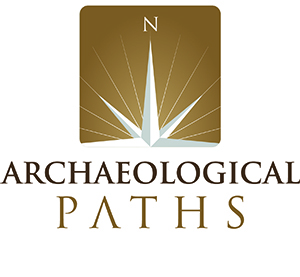 FX Excursions
FX Excursions offers the chance for once-in-a-lifetime experiences in destinations around the world.
Austrian Airlines plans to bring back its Flying Chefs program this summer, returning after a three-year break due to the COVID-19 pandemic. In partnership with its caterer DO & CO, chefs employed by the catering company will offer a complete gourmet experience to passengers traveling in Austrian's business class on long-haul flights.
Sponsored Content
FXExpress Traveler of the Year Contest 2023
With spring on our doorstep, the world prepares to see bursts of color, from bold bluebells to vibrant cherry blossoms. While every destination welcomes spring, these places not only see beautiful flowers blossom but also celebrate these blooms with festivals and floral-themed offers from local hotels.