Taking a family cruise is a terrific way to visit a number of places while only having to unpack your belongings once. Cruise lines know families want more from their days at sea and in port, and continue to develop new itineraries to suit passengers' desires. Here, we take a look at some of the new cruise itineraries and destinations ready for booking.
It's no surprise Disney specializes in family cruising, and Disney Cruise Line makes sure kids and kids at heart have plenty to do on and off the water. What's really fun about Disney Cruise Line is they bring their characters to the sea. Starting in November, Very Merrytime Cruises bring holiday festivities from the land to sea; this year and next, Super Heroes and Super Villains from the Marvel Universe will spend a Marvel Day at Sea on seven select voyages; and Star Wars Days at Sea return with 15 special sailings to the Caribbean from January through April. On each of the cruises, days will be filled with themed entertainment, activities and exclusive interactions with the heroes and villains, and Mickey and his friends.
In June, Carnival Cruise Lines debuted its cruises to Cuba from Tampa aboard Carnival Paradise. The four-day itinerary spends two days in Havana and includes a day at sea, and the five-day itinerary spends one night in Havana, another in Cozumel and two days at sea. Just a month earlier, the cruise line added Princess Cays in the Bahamas to its Caribbean itineraries. Additionally, its most family-friendly ship, the Carnival Vista, is also its newest, and features a SkyRide, a pedal-powered bike high above the deck; WaterWorks, a water park at sea; and an IMAX theater onboard.
Families with kids ages 8 and older will enjoy Windstar Cruises' new seven-day Costa Rica & Panama Canal itinerary aboard the four-masted sailing ship, Wind Star. In addition to transmitting the Panama Canal, families can add to their adventures by rafting, fishing, surfing and zip lining. For those families with more time, land packages to Arenal Volcano, Monteverde Cloudforest and Tortuguero National Park — to see sea turtles! — are available.
Norwegian Cruise Lines introduced its Harvest Caye to its Western Caribbean itinerary late last year. What's fun about this tropical island one mile off the coast of Southern Belize is it's full of adventure, from zip lining, suspension bridges and free-fall jumps to stand-up paddling and wildlife tours. Or, choose to relax on the white-sand beach, splash in the crystal-blue waters, or play in the 15,000-square-foot pool.
With all these new cruise offerings, it's time for you and your family to hit the high seas!
For more articles like this, visit whereverfamily.com.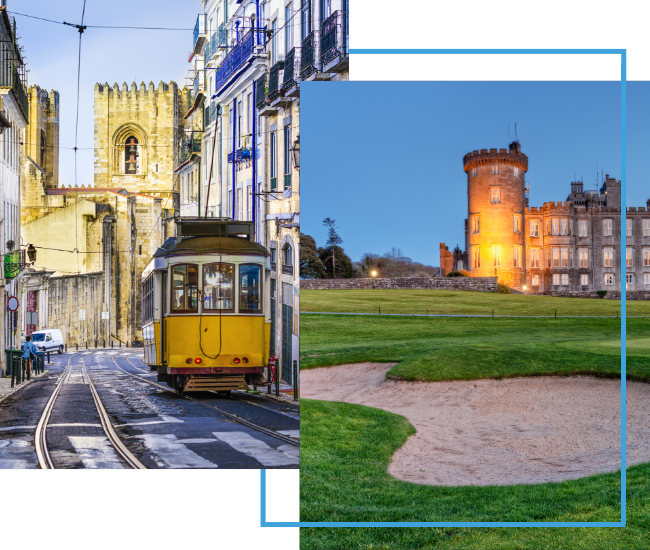 FX Excursions
FX Excursions offers the chance for once-in-a-lifetime experiences in destinations around the world.
Explore Excursions
Imagine yourself lounging in a stone cottage suite with a fireplace and freestanding tub, sipping hot chocolate in a rustic game and reading room with a raftered ceiling, and ice skating and cross-country skiing in the crisp mountain air. Sounds pretty perfect, doesn't it? Especially when you add in seasonal touches.
Sponsored Content
The Global Business Travel Association (GBTA) believes business travel is a fundamental force for good and brings the industry together to connect, innovate and set new standards. With members from across the globe, GBTA engages the many voices of business travel to build a collective future, providing a platform for buyers and suppliers to come together, connect with peers, grow their network and shape the future of the industry.
For the first time in Olympic history, when the 2024 Summer Olympics kick off on July 26, 2024, they will not do so in a stadium. Instead of an Olympic venue, the entire city of Paris will become the Olympic stadium, hosting the games among monuments, on bridges and on the grounds of some of the world's most historic sites. The Opening Ceremony will take place on the River Seine, where athletes will drift along on a flotilla of boats as spectators wave them on from the quays and bridges throughout the city.