In Italy, going to a spa can be a family vacation. Several spas not only welcome kids and teens, but provide spa treatments and programs especially for them. These are usually in special facilities designed for young spa-goers and separated so they don't interfere with the restful serenity of the adult baths and pools.
In Tuscany, near Siena, along the old Roman road and pilgrimage route — the Via Francigena — Bagno Vignoni was well known to the Romans and Etruscans, who came there to bathe, relax and restore their health in its thermal waters. The well-preserved Medieval village with loggia-surrounded natural thermal pools in its center is a UNESCO World Cultural Heritage site.
Nearby stands a 21st-century villa and the Adler Thermae Spa Resort. Built in the style of a noble estate, the villa fits seamlessly into the surrounding landscape and is also environmentally friendly. Energy conservation is a high priority and the resort combines co-generation with the natural thermal waters, pre-heating the fresh water used in the rooms and the pool system.
Family junior suites have a third bed in an alcove, while family suites have two separate bedrooms, an even more spacious sitting area and a second half-bath. Families are especially important at this family-run resort. Along with the indoor and outdoor pools, a separate pool is designed for children, filled with thermal water kept just at body temperature. Specific spa programs are designed for expectant mothers, men only and families.
The Kids' Club fills each day with action-packed play, sports and outings, as well as swimming lessons and a wellness program just for youngsters. A playground includes a crafts center where they can learn new skills, and even learn to cook favorite foods. Teens find their own world at the Teen Lounge where they can play video games or watch DVDs. The spa has a special package designed for teens that includes a cleansing facial treatment, a contour body treatment with chocolate, two 20-minute massages and a bath in the Grotta Salina.
All ages can enjoy the sports, either organized (soccer, volleyball, basketball, tennis) or independent hiking and biking through the beautiful Tuscan countryside.
At the 4-star Familotel Sonnwies Wellness Hotel & Spa, in the Italian Dolomites north of Bolzano, teens can have their first real spa experience. Toddlers — and even babies — can play in a shallow thermal pool that's kept at just the right temperature for them.
Along with spa and wellness offers for kids of various ages, there's an indoor swimming pool with a slide, a bio-sauna for kids and, for parents in need of a few moments to themselves, an adults-only pool and retreat area. All-day childcare includes activities such as riding ponies, sleepovers in the hay, pizza-making, swimming in a natural pond with a giant slide and campfires on summer evenings.
Older kids and teens can play soccer and volleyball, hike, learn mountaineering, take climbing courses with a mountain guide, photograph the sunrise on a summit, mountain-bike on challenging trails, take a guided night hike or raft on the river with certified guides. In the winter they can ski and snowboard.
Wellness and appearance spa programs for older children and teens include massages, herbal baths, facials and make-up sessions.
Healthy foods from its own organic farm include all-you-can eat salads and organic dishes at lunch and a juice bar with seven different juices and mineral-rich mountain spring water. Afternoon snacks feature fresh-baked cakes, and at dinner the kids' buffet is a hit, with Italian ice cream for dessert. They cater especially to kids with food allergies and intolerances, as well as vegetarians.
For more articles like this, visit whereverfamily.com.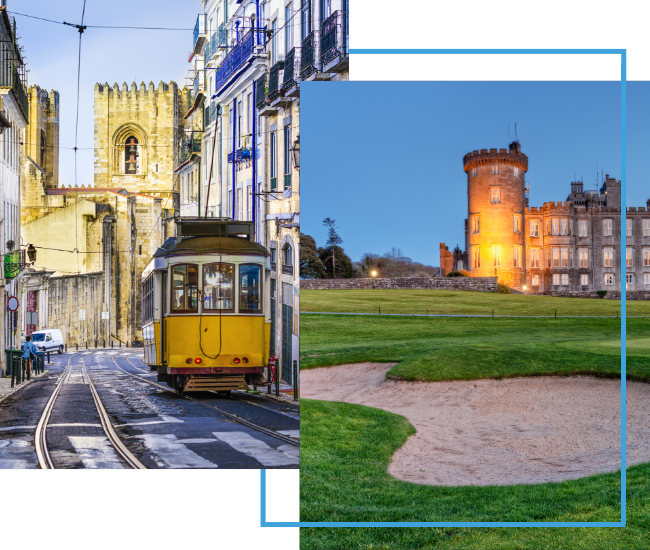 FX Excursions
FX Excursions offers the chance for once-in-a-lifetime experiences in destinations around the world.
Explore Excursions
Mazatlán, Mexico, has long been an attractive home destination for Canadian and American retirees, but, in recent years, young, digital nomads have also discovered the charms of this coastal city, finding inexpensive accommodations, beautiful weather and plenty of bandwidth for working remotely. The laid-back beach scene definitely eases the transition of relocating to Mexico's West Coast.
Sponsored Content
From the moment you step onboard Air Tahiti Nui's Tahitian Dreamliner, you will be transported to The Islands of Tahiti. The French Polynesian carrier considered every detail to awaken its passengers' senses, creating the feeling you are already on the Islands while 30,000 feet in the air.
Imagine yourself lounging in a stone cottage suite with a fireplace and freestanding tub, sipping hot chocolate in a rustic game and reading room with a raftered ceiling, and ice skating and cross-country skiing in the crisp mountain air. Sounds pretty perfect, doesn't it? Especially when you add in seasonal touches.