Venture outside of Tokyo to discover the wonders of Yamaguchi.
JUST A SHORT FLIGHT from the skyscrapers and metropolitan experiences of bustling Tokyo, travelers discover the charms of Yamaguchi's nature and landscapes. Time spent in both areas allows visitors the opportunity to understand and fall in love with the many charms of each destination.
Get to know Japan better with this four-day itinerary. Indulge all your senses.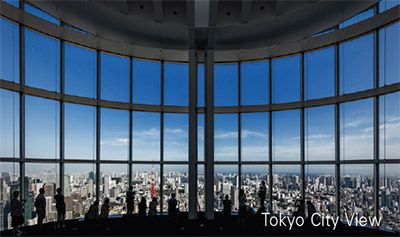 DAY ONE, TOKYO
Begin your day on the Tokyo Panoramic Drive (Hato Bus), spotting the signature spots of the metropolis, including Tokyo Tower, Toranomon Hills, National Diet Building, Rainbow Bridge, Tsukiji and Ginza. The view is spectacular, especially of Rainbow Bridge. You'll feel as though you're flying over the exciting city.
Allow yourself a chance to truly soar by taking in the views from Tokyo City View, located in the heart of Tokyo. Its indoor observation gallery, more than 800 feet above sea level, and outdoor Sky Deck, close to 900 feet high, offer breathtaking views of the city's skyscrapers, like Tokyo Tower and TOKYO SKYTREE.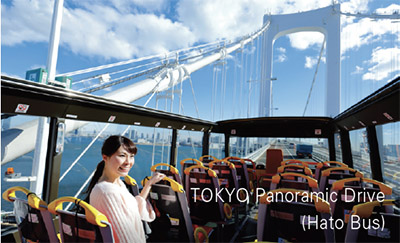 DAY TWO, TOKYO AND YAMAGUCHI
From Tokyo, Yamaguchi is a short, about one-hour and 40-minute flight. Travel from Haneda Airport to Iwakuni Kintaikyo Airport quickly and easily, and spend your afternoon exploring Kintaikyo. A series of wooden arches — a rare sight outside of Japan — masterful Kintaikyo is a culmination of techniques and traditions.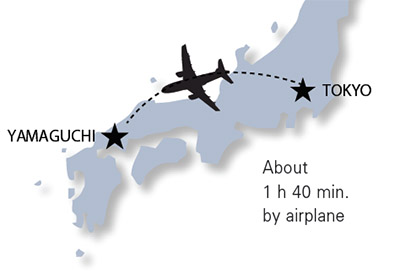 Visit some other nearby attractions, including Iwakuni Castle, Iwakuni Art Museum where you can sense the Japanese spirit with precious armors and Japanese swords exhibited, put on by Samurai in the Sengoku (end of the 15th to the middle of the 16th century) and late Edo (middle of the 19th century) periods. The Iwakuni Shirohebi (White Snake) Museum is a National Natural Monument and the only place in the world inhabited by the Iwakuni white snake.
DAY THREE, YAMAGUCHI
Continue your exploration of Yamaguchi at the Tsunoshima Bridge, crossing the cobalt blue of the Amagase Sea. At nearly 6,000 feet, it is one of the longest bridges in Japan that can be crossed for free.
The bridge is part of the Kita-Nagato Kaigan Quasi-National Park so travelers can also enjoy the growing crinum asiaticums and the Tsunoshima Lighthouse, built in 1876 and one of the three major lighthouses of Japan for night viewing.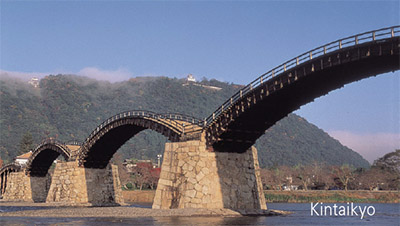 DAY FOUR, YAMAGUCHI AND TOKYO
Before departing to Tokyo, savor your last moments in Yamaguchi at Karato Market. The first floor turns into public seafood stalls every Friday, Saturday, Sunday, and on national holidays. It's a perfect gathering spot to enjoy the festive atmosphere and indulge in exceptional Japanese delicacies, like sushi, blowfish soup and blowfish sashimi.
Guide to Chugoku, Shikoku and Tokyo: chushikokuandtokyo.org
Guide to Japan and Tokyo: tourism-alljapanandtokyo.org
FX Excursions
FX Excursions offers the chance for once-in-a-lifetime experiences in destinations around the world.
Sponsored Content
This holiday season, escape to the Caribbean with Celebrity Cruises and reconnect with family and friends in luxurious accommodations that make you feel right at home. Savor globally inspired cuisine designed by our Michelin-starred chef, paired with the most awarded wine collection at sea. Elevate "me time" with a soothing spa treatment sure to renew. With both long and short cruises to celebrate in December, and even three special Ultimate Holiday Cruises that sail over Christmas and into the New Year, the time to gift an experience and create unforgettable memories is now. Celebrity Cruises' Always IncludedSM pricing — drinks, WiFi and tips — ensures a seamless, carefree vacation with the ones you love.
Seabourn recently announced the name of its second new ultra-luxury purpose-built expedition ship: Seabourn Pursuit. The name reflects the passion of expedition travelers to seek out and explore natural wonders and destinations through activities around the globe.