Incentive travel has long been a way for organizations to drive sales and reward employees with opulent trips to exotic destinations. Today it encompasses even more.
No longer just about a luxurious location or an event ticket, incentive travel provides employees greater flexibility to select among activities, enjoy curated events and partake in distinctive local experiences that positively influence the communities they visit.
IHG® Business Edge is a cost-free business travel solution for small- to medium-sized enterprises (SME), offering travel managers exclusive access to enticing perks, handpicked educational resources and comprehensive company travel metrics. IHG® Business Edge also offers a guaranteed discount on business and personal travel for travel managers and employees and an automatic upgrade to IHG One Rewards Silver Elite status after their first IHG Business Edge stay.
Here are some factors to consider when crafting an effective incentive program:
Expanded Choice and Flexibility: Employees appreciate the freedom to tailor travel plans to match their preferences.
Practical tip: During the planning phase, seek input from employees on their preferred types of locations, accommodations and activities.
Recommendation: Travelers today appreciate cultural immersion, enhanced by hotel stays that resonate with the area's history. For example, each Regent® Hotels & Resorts property mirrors its rich local heritage.
Prioritizing downtime: Employees value work-life balance and welcome personalized adventures. This includes the flexibility to engage in either individual or group activities, prioritize self-care and participate in activities.
Practical tip: Select destinations that offer amenities such as wellness spas, modern fitness facilities and engaging workshops that can be customized to meet your organization's preferences.
Recommendation: Kimpton® Hotels & Restaurants provide guests with complimentary custom-designed PUBLIC Bikes to explore the local community at their leisure.
Wellness Focus: Wellness has become a greater focus for incentive travelers who want to maintain their well-being when they travel. The concept of wellness covers aspects ranging from nutritious meals to soothing spas and calming meditation sessions.
Practical tip: Keep the many dimensions of wellness in mind when considering travel options for incentive travelers. Look for hotels that weave wellness into their daily offerings.
Recommendation: With a core focus on wellness and sustainability, Six Senses® Hotels, Resorts and Spas allocates .5 percent of revenues to local social or environmental projects. They also offer holistic and locally inspired therapies in their spas and have introduced initiatives to promote better sleep and healthier eating.
Sustainability Commitment: Incentive travelers are increasingly conscious of the impacts of their journeys and seek to minimize their environmental footprint.
Practical tip: Evaluate a hotel company's long-term commitment and specific actions in local properties to ascertain their ongoing dedication to environmental stewardship, social responsibility and ethical operations.
Recommendation: Iberostar Beachfront Resorts have ingrained sustainability into the very core of its brand. Its goals encompass a commitment to enhance coastal health and achieve carbon neutrality by 2030, in addition to implementing AI to reduce food waste within the resorts. Iberostar has already completed the transition from single-use plastics to biodegradable and reusable materials in all hotels.
To sign up for IHG Business Edge, visit businessedge.ihg.com. For existing IHG Business Edge members, visit businessedge.ihg.com to log into your portal.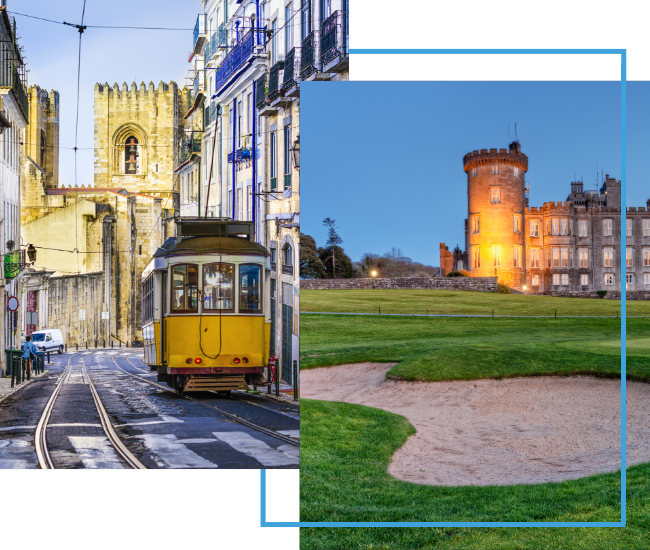 FX Excursions
FX Excursions offers the chance for once-in-a-lifetime experiences in destinations around the world.
Explore Excursions
More than 22 million visitors pour into Bangkok each year, adding to the roughly 11 million residents of the Thai capital famous for its bustling streets. Packed with food carts, markets and cultural spectacles, life in Bangkok is unusually defined by its vibrant street scene, both day and night. That means you don't necessarily need a solid plan when heading out on any given evening.
Sponsored Content
The Islands of Tahiti offer a range of captivating activities for travelers with diverse interests, from hiking to breathtaking waterfalls, riding horses on secluded beaches; swimming with sharks; or immersing in Polynesian culture through traditional dance, music and art. For watersports enthusiasts, the crystal-clear lagoons offer exhilarating experiences like surfing, kiteboarding and paddleboarding. And if you're looking to relax, the pristine beaches, overwater bungalows and tropical sun offer the perfect setting. With 118 islands and atolls to explore, island hopping is an excellent way to experience the full diversity of The Islands of Tahiti. With its blend of adventure, culture and relaxation, The Islands of Tahiti offer a truly unique travel experience.
As first-time restaurateurs, but with plenty of hospitality-related experience, Ria and Kevol (Kev) Graham were not entirely comfortable opening their first restaurant in the Brooklyn neighborhood of Williamsburg, where several upscale restaurants and 5-star hotel dining is just a block away. And to make matters worse, they opened in July 2020, when New York City was in the middle of the COVID-19 pandemic.