According to the U.S. Small Business Administration's Office of Advocacy, small businesses create two-thirds of net new jobs and account for nearly 48 percent of the U.S. private sector workforce. And small- and medium-sized businesses outpace all other sectors as one of the fastest-growing in the United States. InterContinental® Hotels Group (IHG) goes above and beyond to create opportunities for this segment with its IHG® Business Edge program, voted Best Small- to Mid-Sized Business Program in Global Traveler's 2019 GT Tested Reader Survey awards.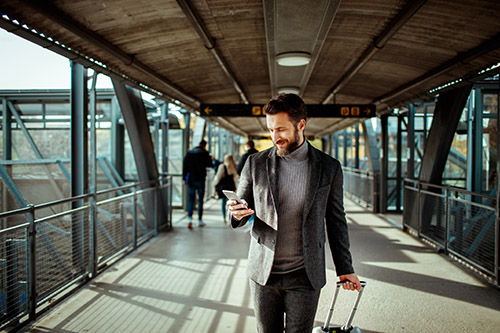 With most employees considering business travel a perk, small and medium enterprises must find ways to offer business travel benefits without increasing company costs. IHG Business Edge, a free-to-use corporate travel solution, helps by enabling travel managers to give attractive benefits to employees to increase in-policy bookings, drive savings for the company and simplify travel management. The IHG Business Edge portal, which provides visibility into spend for travel managers, premium content, volume-based discounts and many other benefits, also works with employees' IHG® Rewards Club accounts, upgrading them to Gold Elite status after their first stay and allowing them to use their corporate ID for discounted personal travel as well.
Another way IHG Business Edge looks to the future is through partnerships with other travel providers, including American Airlines. One of the first steps in this pairing is to offer bonus rewards to small businesses that become members of both American Airlines Business Extra and IHG Business Edge. By partnering, the two programs expand networking opportunities for members and can pool research and insights to create improved offerings.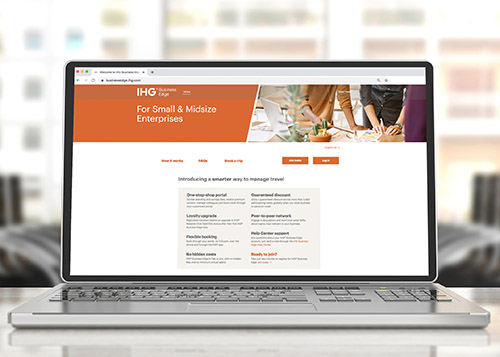 For small- and medium-sized businesses, market uncertainty can prove a challenge, and oftentimes, face-to-face meetings are the among the first cuts; however, if an SME can find the right travel partner, business travel doesn't have to go by the wayside, and, when revenues return, smaller companies are still top of mind.
IHG Business Edge recognizes and responds to industry challenges. SMEs that don't generate billions of dollars can face difficulty when negotiating for best rates. "We recognized this, which is why IHG Business Edge provides a global discount without the need for lengthy negotiations," said Jonathan Kaplan, vice president of global sales strategy, IHG. And that's just one of the ways IHG Business Edge is an answer to many SMEs' dilemmas.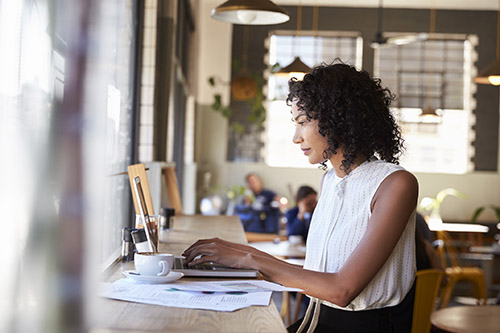 IHG Business Edge is, after all, "designed for SMEs, by SMEs," according to Kaplan. Benefits, loyalty upgrades, flexible booking, guaranteed access and more are a direct result of IHG speaking to more than 2,000 people at small- and medium-sized businesses about supporting travel policies and processes while developing the program. IHG Business Edge had nearly 17,000 corporate accounts in its first 1.5 years in existence.
Research proves a strong correlation between employee satisfaction with benefits and overall job satisfaction. Adopting a platform like IHG Business Edge is just the digital transformation a small- to medium-sized enterprise needs to make business faster, smarter and more nimble.
Learn more at businessedge.ihg.com.
FX Excursions
FX Excursions offers the chance for once-in-a-lifetime experiences in destinations around the world.
I imagine that when writer Hans Christian Andersen mused, "Life itself is the most wonderful fairy tale," he was standing at the edge of Copenhagen's historic Tivoli Gardens, one of his favorite haunts, enlivened by the swirl of human happiness that surrounded him: children laughing; carousels spinning; games of chance played for prizes; lovers holding hands; hungry people whispering over sweets, hot drinks, beer and towering, open-faced smørrebrød, Denmark's quintessential sandwich. That fairy tale lives on today at the second-oldest amusement park in the world, a spectacle of folly architecture, bakeries, gardens, rides, restaurants, puppet shows and joy ... and which also happens to be one of the city's most storied places to convene for business.
Sponsored Content
GBTA's Convention 2021 will bring the business travel industry together for the first time in a long time. Once again, you'll learn and connect with experts and each other, along with discussions with leading thinkers, entrepreneurs and change makers addressing the issues that matter most.
The restored Park Hyatt Toronto reopened its doors, bringing luxury, sophistication and glamour alongside a nod to the hotel's Canadian heritage. Alessandro Munge of Studio Munge collaborated on the hotel's refresh, drawing inspiration from Canada's seasons and natural landscapes.