This year sees TAP Air Portugal launch three routes from Lisbon to the United States, continuing its trend as one of the fastest-growing airlines in the world. The airline is breaking records yearly, boarding more than 14 million customers in 2017, in addition to earning the fastest-growing nod last year.
June 2019 is poised to be another record month for TAP Air Portugal, as flights take off from Lisbon (LIS) to Chicago (ORD), June 1; to San Francisco (SFO), June 10; and to Washington, D.C. (IAD), June 16. Five flights per week between Chicago and Lisbon operate Monday, Wednesday, Friday, Saturday and Sunday, while San Francisco flights, the airline's only gateway on the West Coast, operate Monday, Tuesday, Thursday, Saturday and Sunday. Washington, D.C. flights depart Monday, Wednesday, Thursday, Friday and Sunday.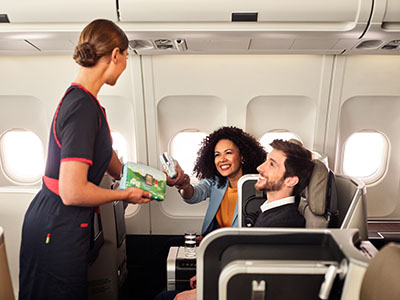 Each of these new routes will feature the Airbus A330neo, for which TAP is the launch carrier. Twenty-one will be delivered in the next 18 months, part of a larger 71 aircraft order that includes 19 A320neos, 17 A321neos and 14 A321 Long Range jets.
The new A330neo boasts a number of exciting features, including state-of-the-art, personalized entertainment systems and connectivity that allows for free text messaging for all passengers. TAP is the first European airline to offer this service on long-haul flights. The A330neo also features the Airspace by Airbus cabin, with Economy, EconomyXtra and Executive business class.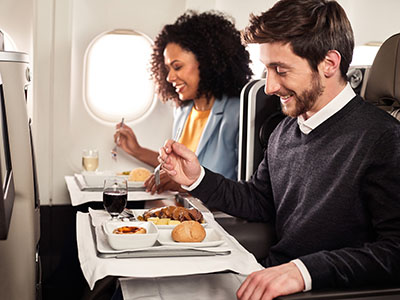 Executive business class's 34 seats are more than 6 feet long when fully reclined, and each seat includes USB slots, individual electrical sockets, connections for headphones, individual reading lights and more storage room. Both Economy and EconomyXtra offer roomier cabins with more legroom, deeper seat recline and new seat covers.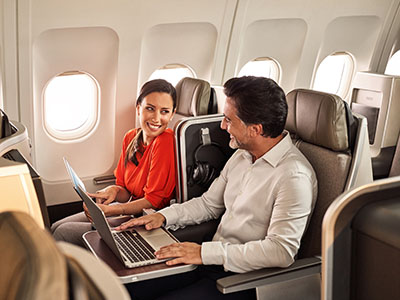 In 2016, TAP Air Portugal introduced its Portugal Stopover program to attract the "beyond Lisbon" traveler to spend a few nights in Portugal. Travelers can enjoy up to five nights in Lisbon or Porto along the way or back from their next destination at no additional airfare. A network of more than 150 partners provides exclusive offers for these passengers, including hotel discounts, complimentary experiences and bottles of wine.
Learn more at flytap.com.
FX Excursions
FX Excursions offers the chance for once-in-a-lifetime experiences in destinations around the world.
Tucked away between the verdant hills of the Dominican Republic and beautiful waters of the Caribbean Sea, Samaná is the perfect year-round destination. No matter what time of year you choose to visit this hidden gem, you can check things off your travel bucket list. In the summer, escape the busy tourism hot spots and explore off-the-beaten path areas and activities; in the winter, embark on an eco-excursion like whale watching in Samaná Bay.
Sponsored Content
TAP Air Portugal, or rather Transportes Aéreos Portugueses, was founded 77 years ago, March 14, 1945, and flew its first commercial flight September 19, 1946, inaugurating service from Lisbon to Madrid, Spain, aboard a Douglas DC-3.
The coastal town of Belek in Antalya serves as the setting for the brand new, 5-star Cullinan Belek, named for the largest rough diamond ever discovered. Set along the sparkling azure waters of the Turkish Riviera, the new property boasts its own private white-sand beach, with 600 plush guestrooms (including 10 luxurious villas), all providing sea views. The hotel also has 13 swimming pools, 10 dining venues and five bars.