This year sees TAP Air Portugal launch three routes from Lisbon to the United States, continuing its trend as one of the fastest-growing airlines in the world. The airline is breaking records yearly, boarding more than 14 million customers in 2017, in addition to earning the fastest-growing nod last year.
June 2019 is poised to be another record month for TAP Air Portugal, as flights take off from Lisbon (LIS) to Chicago (ORD), June 1; to San Francisco (SFO), June 10; and to Washington, D.C. (IAD), June 16. Five flights per week between Chicago and Lisbon operate Monday, Wednesday, Friday, Saturday and Sunday, while San Francisco flights, the airline's only gateway on the West Coast, operate Monday, Tuesday, Thursday, Saturday and Sunday. Washington, D.C. flights depart Monday, Wednesday, Thursday, Friday and Sunday.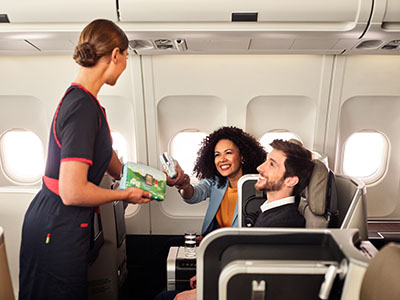 Each of these new routes will feature the Airbus A330neo, for which TAP is the launch carrier. Twenty-one will be delivered in the next 18 months, part of a larger 71 aircraft order that includes 19 A320neos, 17 A321neos and 14 A321 Long Range jets.
The new A330neo boasts a number of exciting features, including state-of-the-art, personalized entertainment systems and connectivity that allows for free text messaging for all passengers. TAP is the first European airline to offer this service on long-haul flights. The A330neo also features the Airspace by Airbus cabin, with Economy, EconomyXtra and Executive business class.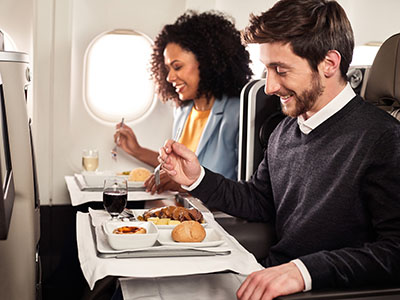 Executive business class's 34 seats are more than 6 feet long when fully reclined, and each seat includes USB slots, individual electrical sockets, connections for headphones, individual reading lights and more storage room. Both Economy and EconomyXtra offer roomier cabins with more legroom, deeper seat recline and new seat covers.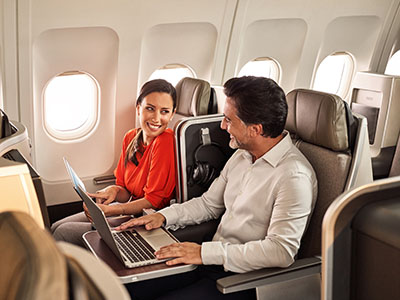 In 2016, TAP Air Portugal introduced its Portugal Stopover program to attract the "beyond Lisbon" traveler to spend a few nights in Portugal. Travelers can enjoy up to five nights in Lisbon or Porto along the way or back from their next destination at no additional airfare. A network of more than 150 partners provides exclusive offers for these passengers, including hotel discounts, complimentary experiences and bottles of wine.
Learn more at flytap.com.
FX Excursions
FX Excursions offers the chance for once-in-a-lifetime experiences in destinations around the world.
Adventure tour operator Explore Worldwide recently conducted a study to find the most underrated travel experiences around the world. The operator analyzed more than 350 lesser-known destinations and experiences across more than 130 countries, ranking them based on how high its Trip Advisor score fared against how many people actually reviewed the activity and how many Google searches the experience received.
Sponsored Content
Start planning that long-awaited trip to the island of Ireland. With all travel restrictions now lifted, there has never been a better time to visit.
It's time to start dreaming of your next trip. Here's some destination inspiration for you. Take a visual journey through Buenos Aires, Argentina, with us.