Qatar Airways, the national carrier of the state of Qatar, is one of the fastest-growing airlines operating one of the youngest fleets in the world. Now in its 19th year of operations, Qatar Airways has a modern fleet of 184 aircraft flying to more than 150 key business and leisure destinations across six continents.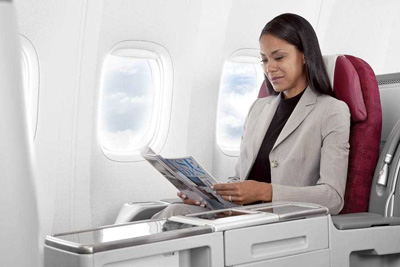 Qatar Airways has rapidly expanded its U.S. network in 2016, launching new routes from the major hubs of Los Angeles (LAX), Boston (BOS) and Atlanta (ATL). Qatar Airways increased its service to double daily flights from New York (JFK) and continues to operate daily flights from Chicago (ORD), Dallas/Fort Worth (DFW), Houston (IAH), Miami (MIA), Washington, D.C (IAD) and Philadelphia (PHL).
Qatar Airways is proud to be the global launch customer of the Airbus 350 and the first airline to operate this state-of-the-art aircraft from the United States. Flights from Philadelphia, New York (morning flight only) and Boston offers travelers wider seats, up to 3,000 on-demand entertainment options and an advanced cabin filtration system designed to reduce jetlag so everybody arrives refreshed and rejuvenated.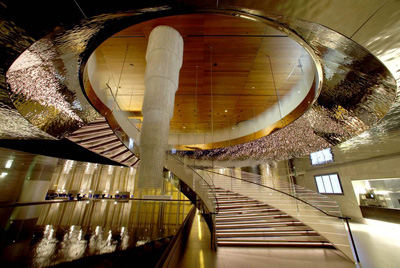 Voted "The World's Best Business Class 2016" by Skytrax World Airline Awards, business class onboard Qatar Airways is a luxury experience. Travelers customize each element of the flight to better suit individual preferences. Our award-winning cabin crew provides world-class hospitality to match celebrity-designed meals on demand, hand-picked wines, personal device charging, designer amenities and access to premium lounges.
Hamad International Airport in Doha covers more than 400,000 square feet of fashionable shopping and global dining options upon arrival along with 12 premium lounges and a spa and wellness center. The airport has been designed with customer experience which is evident in the 137 extra-wide check-in aisles, the high-speed security clearance and the abundance of service desks. Onward flight connections at the airport are seamless and easy.
Qatar Airways, Going Places Together.

FX Excursions
FX Excursions offers the chance for once-in-a-lifetime experiences in destinations around the world.
Bahia Principe Hotels & Resorts invites travelers to celebrate the holidays at any of its properties in Riviera Maya, Mexico. There is no time like the present for you to experience a stay at one of these luxury resorts.
Sponsored Content
IHG® Hotels & Resorts certainly has a lot to celebrate, starting with an incredible growth story. Over the past five years, IHG has acquired or launched six new brands: Six Senses® Hotels Resorts Spas, Regent® Hotels & Resorts, Vignette™ Collection, voco™ hotels, avid® hotels and Atwell Suites™. Most recently, IHG reached an important milestone with its 6,000th open hotel. The company looks to further expand its portfolio by 30 percent with 1,800 hotels in the development pipeline, with significant focus on growth in the luxury segment where IHG is positioned as one of the top two hotel chains.
After a two-year hiatus from in-person sporting and outdoor recreation events, the seaside, car-free town of Las Catalinas in Guanacaste, Costa Rica, recently announced the return of the annual Tri Las Catalinas, an off-road, multisport triathlon, Feb. 15–18.