Qatar Airways, the national carrier of the state of Qatar, is one of the fastest-growing airlines operating one of the youngest fleets in the world. Now in its 19th year of operations, Qatar Airways has a modern fleet of 184 aircraft flying to more than 150 key business and leisure destinations across six continents.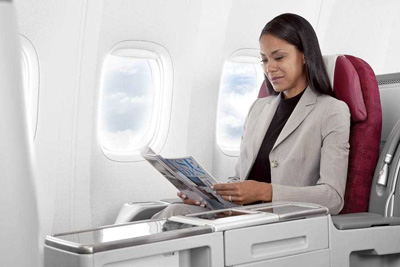 Qatar Airways has rapidly expanded its U.S. network in 2016, launching new routes from the major hubs of Los Angeles (LAX), Boston (BOS) and Atlanta (ATL). Qatar Airways increased its service to double daily flights from New York (JFK) and continues to operate daily flights from Chicago (ORD), Dallas/Fort Worth (DFW), Houston (IAH), Miami (MIA), Washington, D.C (IAD) and Philadelphia (PHL).
Qatar Airways is proud to be the global launch customer of the Airbus 350 and the first airline to operate this state-of-the-art aircraft from the United States. Flights from Philadelphia, New York (morning flight only) and Boston offers travelers wider seats, up to 3,000 on-demand entertainment options and an advanced cabin filtration system designed to reduce jetlag so everybody arrives refreshed and rejuvenated.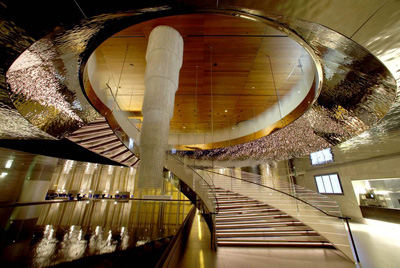 Voted "The World's Best Business Class 2016" by Skytrax World Airline Awards, business class onboard Qatar Airways is a luxury experience. Travelers customize each element of the flight to better suit individual preferences. Our award-winning cabin crew provides world-class hospitality to match celebrity-designed meals on demand, hand-picked wines, personal device charging, designer amenities and access to premium lounges.
Hamad International Airport in Doha covers more than 400,000 square feet of fashionable shopping and global dining options upon arrival along with 12 premium lounges and a spa and wellness center. The airport has been designed with customer experience which is evident in the 137 extra-wide check-in aisles, the high-speed security clearance and the abundance of service desks. Onward flight connections at the airport are seamless and easy.
Qatar Airways, Going Places Together.

FX Excursions
FX Excursions offers the chance for once-in-a-lifetime experiences in destinations around the world.
The town of Salem, Massachusetts, may get a lot of attention come October and Halloween, but this year-round destination offers a full schedule of festivals perfect for any season.
Sponsored Content
Learning more about our readers' travel habits and preferences ensures Global Traveler delivers the content you desire. As the travel industry has adapted and changed over the last few years, it's more important than ever to connect. To best meet your short- and long-term travel content needs, please help us!
With some of the world's most iconic artists hailing from Spain, narrowing down which museum to visit when in Madrid can be challenging. Often, the fun of visiting a museum goes away when feeling pressured to see absolutely every famous work of art in a museum. Instead of venturing to one of Madrid's larger and more well-known museums, choose one of these lesser-known museums for an equally enriching (and less-crowded) experience: