We all know how exhausting flying can be at times. Things like a busy service staff, narrow seats or mediocre food can only be the tip of the iceberg when it comes to a bad experience on board. Is there any airline that can get it right?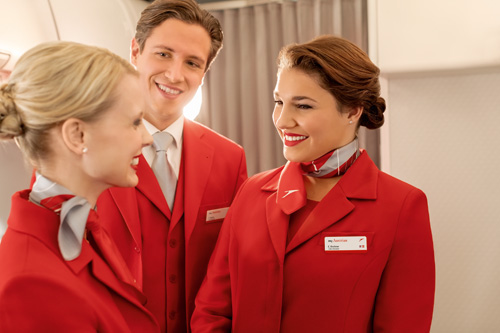 Award-Winning Service Actually, there is: myAustrian, the national carrier of Austria, a country well renowned all over the world for its charming spirit and warm hospitality. The myAustrian staff always carry a smile with them while taking care of all your needs; yet, they are never too formal – they are always happy to joke and laugh with you. No wonder they won the "Best Airline Staff Service in Europe" category at the 2016 Skytrax World Airline Awards. Europe Is Only One Stop Away With myAustrian, you can fly nonstop to Vienna. Due to its favorable location, the airline's hub at Vienna International Airport is the ideal stepping stone for you to discover all of Europe. Also, it is the most punctual hub within the Lufthansa network, and the transfer time between Star Alliance flights is a minimum of only 25 minutes.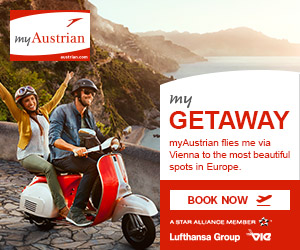 FX Excursions
FX Excursions offers the chance for once-in-a-lifetime experiences in destinations around the world.
Tucked away between the verdant hills of the Dominican Republic and beautiful waters of the Caribbean Sea, Samaná is the perfect year-round destination. No matter what time of year you choose to visit this hidden gem, you can check things off your travel bucket list. In the summer, escape the busy tourism hot spots and explore off-the-beaten path areas and activities; in the winter, embark on an eco-excursion like whale watching in Samaná Bay.
Sponsored Content
ISN'T IT TIME? It's time to treat yourself to the vacation you deserve, and Celebrity Cruises® offers the perfect escapes. With an award-winning fleet of ships that sail to more than 300 destinations around the world, Celebrity will take you almost anywhere you want to go in style. Enjoy stunning staterooms and suites, culinary experiences imagined by Michelin-starred chefs and intuitive service. Celebrity makes sure your vacation is effortless from the start, which is why drinks, WiFi and tips are Always IncludedSM on every sailing.
The coastal town of Belek in Antalya serves as the setting for the brand new, 5-star Cullinan Belek, named for the largest rough diamond ever discovered. Set along the sparkling azure waters of the Turkish Riviera, the new property boasts its own private white-sand beach, with 600 plush guestrooms (including 10 luxurious villas), all providing sea views. The hotel also has 13 swimming pools, 10 dining venues and five bars.