Custom order your Volvo through the Overseas Delivery Program and receive round-trip airfare, hotel accommodations, and a personalized delivery at the Volvo Factory Delivery Experience in Gothenburg, Sweden. Your experience begins in Sweden with insurance and registration included, enabling you to drive your new Volvo throughout Scandinavia and Europe. Create the adventure of a lifetime with the program named Best Overseas Delivery four years running, and return home with the ultimate souvenir.
For more information, visit your local Volvo retailer or call 800 6311667, or visit VolvoCars.com/us/MyBagsArePacked.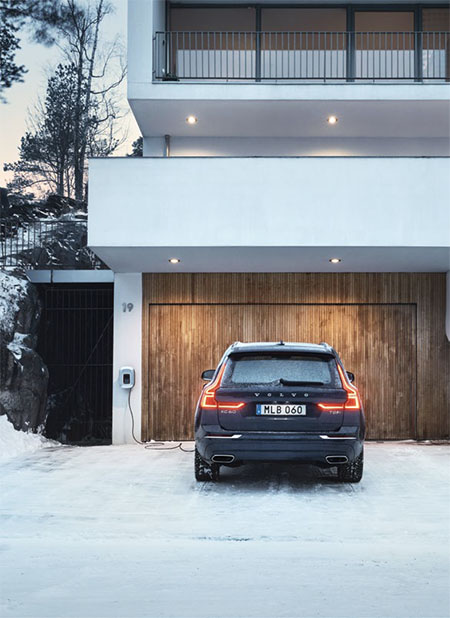 VOLVO OVERSEAS DELIVERY
Are you looking for a truly unique travel experience and considering a new vehicle? The Volvo Overseas Delivery Program is the perfect solution to create your own refined adventure of a lifetime. You can custom order your new Volvo, tailored to fit your needs and desires. They will fly you to Sweden to pick up your Volvo so you can drive and explore Scandinavia and Europe on your terms for up to two weeks.
The Volvo Overseas Delivery Program provides significant savings off U.S. MSRP. You also get personal Travel Concierge service to help you design your vacation in Sweden or Europe with excursions or suggested driving routes. Your refined adventure of a lifetime begins with Volvo.
Our Overseas Delivery Experience includes the following:
Airfare for you and a guest round-trip from your home city in premium-economy
Hotel accommodations for a night at Hotel Post, located in the central square in Gothenburg
Complimentary breakfast, lunch and dinner
Private transfers from airport, hotel and to the Factory Delivery Experience
VIP Volvo Delivery, Factory Tour
Fifteen days European Insurance and Registration to travel with your new Volvo
Bring your Volvo to an authorized drop-off location for home shipment to your local Volvo retailer
To begin your Overseas Delivery Experience, go to VolvoCars.com/US/MyBagsArePacked or visit your local Volvo retailer.
FX Excursions
FX Excursions offers the chance for once-in-a-lifetime experiences in destinations around the world.
Adventure tour operator Explore Worldwide recently conducted a study to find the most underrated travel experiences around the world. The operator analyzed more than 350 lesser-known destinations and experiences across more than 130 countries, ranking them based on how high its Trip Advisor score fared against how many people actually reviewed the activity and how many Google searches the experience received.
Sponsored Content
At nearly 30,000 square feet, United Airlines' newest United ClubSM now welcomes Newark Liberty International Airport travelers with its modern design, enhanced amenities, culinary offerings, locally sourced art and furniture and Manhattan skyline views. Seek airport solace at the new location in Terminal C3, near Gate C123.
It's time to start dreaming of your next trip. Here's some destination inspiration for you. Take a visual journey through Buenos Aires, Argentina, with us.