Custom order your Volvo through the Overseas Delivery Program and receive round-trip airfare, hotel accommodations, and a personalized delivery at the Volvo Factory Delivery Experience in Gothenburg, Sweden. Your experience begins in Sweden with insurance and registration included, enabling you to drive your new Volvo throughout Scandinavia and Europe. Create the adventure of a lifetime with the program named Best Overseas Delivery four years running, and return home with the ultimate souvenir.
For more information, visit your local Volvo retailer or call 800 6311667, or visit VolvoCars.com/us/MyBagsArePacked.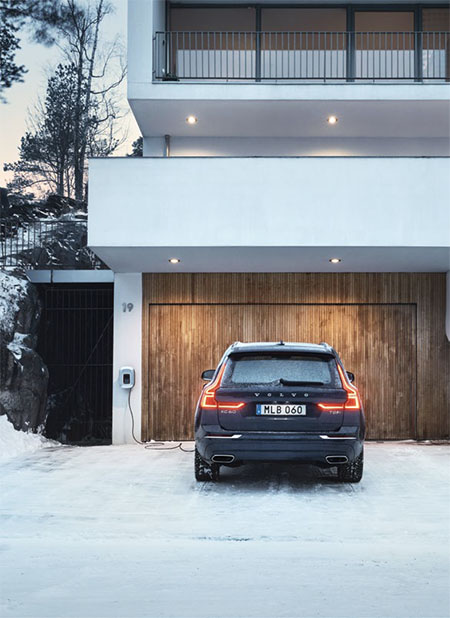 VOLVO OVERSEAS DELIVERY
Are you looking for a truly unique travel experience and considering a new vehicle? The Volvo Overseas Delivery Program is the perfect solution to create your own refined adventure of a lifetime. You can custom order your new Volvo, tailored to fit your needs and desires. They will fly you to Sweden to pick up your Volvo so you can drive and explore Scandinavia and Europe on your terms for up to two weeks.
The Volvo Overseas Delivery Program provides significant savings off U.S. MSRP. You also get personal Travel Concierge service to help you design your vacation in Sweden or Europe with excursions or suggested driving routes. Your refined adventure of a lifetime begins with Volvo.
Our Overseas Delivery Experience includes the following:
Airfare for you and a guest round-trip from your home city in premium-economy
Hotel accommodations for a night at Hotel Post, located in the central square in Gothenburg
Complimentary breakfast, lunch and dinner
Private transfers from airport, hotel and to the Factory Delivery Experience
VIP Volvo Delivery, Factory Tour
Fifteen days European Insurance and Registration to travel with your new Volvo
Bring your Volvo to an authorized drop-off location for home shipment to your local Volvo retailer
To begin your Overseas Delivery Experience, go to VolvoCars.com/US/MyBagsArePacked or visit your local Volvo retailer.
FX Excursions
FX Excursions offers the chance for once-in-a-lifetime experiences in destinations around the world.
Tucked away between the verdant hills of the Dominican Republic and beautiful waters of the Caribbean Sea, Samaná is the perfect year-round destination. No matter what time of year you choose to visit this hidden gem, you can check things off your travel bucket list. In the summer, escape the busy tourism hot spots and explore off-the-beaten path areas and activities; in the winter, embark on an eco-excursion like whale watching in Samaná Bay.
Sponsored Content
Considering an autumnal adventure or Thanksgiving trip this year? Well, with walkable cities, cozy pubs and lots of seasonal festivals, the island of Ireland is calling. And if you need more reasons to Press the Green Button and go, take a look and see what awaits you on the Emerald Isle …
The coastal town of Belek in Antalya serves as the setting for the brand new, 5-star Cullinan Belek, named for the largest rough diamond ever discovered. Set along the sparkling azure waters of the Turkish Riviera, the new property boasts its own private white-sand beach, with 600 plush guestrooms (including 10 luxurious villas), all providing sea views. The hotel also has 13 swimming pools, 10 dining venues and five bars.