You arrive at your hotel after a long flight, pleased to learn your room is ready. You head to the room and collapse, exhausted, on the bed, only to sense a strong antiseptic smell. You hope the scent goes away soon, but you wonder: How safe for your health are the products used to clean your guestroom and bathroom?
Handley Page Transport, an airline company founded in 1919, served the first meals in the sky on a London–Paris route in October of that year. Passengers could choose from a variety of sandwiches and fruit. In-flight meals have changed a great deal since then.
World Mosquito Day, observed every Aug. 20, commemorates Sir Donald Ross, the British medical researcher who discovered the mechanism of malaria transmission. His discovery laid the foundations for scientists around the world to better understand the deadly role of mosquitoes in disease transmission and to come up with effective, innovative interventions. Sir Ross received the Nobel Prize for Medicine for his work on malaria in 1902. Our understanding of the mosquito vector and its role in transmitting malaria and yellow fever — and now, of global importance, dengue, chikungunya and Zika — transformed our world. About 1,500 cases of malaria are diagnosed in the United States each year, the vast majority of the cases in travelers and immigrants returning from parts of the world where malaria transmission occurs, including sub-Saharan Africa and South Asia. The World Health Organization estimates 214 million clinical cases of malaria occurred globally in 2015 and 438,000 people died of malaria, most of them children in Africa. Prevention is essential, and attempts at producing an effective vaccine and clinical trials are ongoing. Yellow fever is preventable by a relatively safe, effective vaccine. Yellow fever vaccine is recommended for people older than 9 months traveling to or living in areas with yellow fever virus transmission in South America or Africa. Some countries require visitors to provide proof of yellow fever vaccination. Contraindications to receiving this vaccine include infants younger than 6 months; people with a history of acute hypersensitivity reaction to any component in the vaccine such as eggs, egg products, chicken proteins or gelatin; and those with altered immune status, HIV or AIDS. Dengue fever is prevalent in at least 100 countries in Asia, the Pacific, the Americas, Africa and the Caribbean. The WHO estimates 50 to 100 million dengue infections occur yearly, including 500,000 dengue hemorrhagic fever cases and 22,000 deaths, mostly in children. Nearly all dengue cases reported in the 48 contiguous United States were acquired elsewhere by travelers or immigrants. There is no vaccine for dengue fever. Outbreaks of chikungunya virus occurred in parts of Africa, Europe, Southeast Asia and the islands of the Indian and Pacific oceans. It was found in the Americas in 2013 and spread to the Caribbean and South, Central and North America. No vaccine to prevent or medicine to treat infection is available. The mosquitoes that spread chikungunya bite aggressively during the day. Pregnant women should strictly follow steps to prevent mosquito bites while traveling, as Zika infection in a pregnant woman is linked to serious birth defects and miscarriage. The Centers for Disease Control and Prevention recommend pregnant women not travel to areas with Zika outbreaks. There is no vaccine or medicine, and it can be passed from an infected man during unprotected sex. This is preventable by using condoms the right way every time during all types of sex. To date there is no evidence of transmission from a woman during sex. Reduce your risk by taking steps to prevent bites. Use EPA-registered insect repellent that contain at least 20 percent DEET for protection against mosquitoes. Use Picaridin or products that contain oil of lemon eucalyptus (OLE) or para-menthane-diol (PMD). The effectiveness of insect repellents not registered with the EPA, including some natural repellents, is not known. When using repellent, follow the package instructions and reapply as directed. In general, higher percentages of the active ingredient provide longer-lasting protection. However, this increase in protection time maximizes at about 50 percent DEET. If you are also using sunscreen, apply it first, let it dry, then apply repellent. Do not use products containing both sunscreen and repellent. Do not spray repellent on the skin under clothing. Consider using clothing and gear treated with permethrin, an insecticide. Buy pre-treated clothes or treat your own clothes, following instructions carefully. Do not use permethrin directly on skin. Wear long-sleeved shirts, long pants, socks and a hat. Tuck your shirt into your pants, and tuck your pants into your socks for maximum protection. Choose accommodations that are air-conditioned or have good window and door screens. If mosquitoes can get into your sleeping area, sleep under a permethrin-treated bed net that can be tucked under the mattress. When outdoors, use area repellents such as mosquito coils containing metofluthrin or allethrin. Do not use insect repellents on babies younger than 2 months. Do not use products containing OLE or PMD on children younger than 3 years. Children should not touch repellent. Adults should apply it to their own hands and gently spread it over the child's exposed skin. Do not apply repellent to children's hands because they tend to put their hands in their mouths. Keep repellent out of the reach of children. Protect babies younger than 2 months by draping mosquito netting over their carrier or car seat; netting should have an elastic edge for a tight fit. When used as directed, EPA-registered insect repellents are safe and effective for pregnant and breastfeeding women. The content of this article is for informational purposes only. It is not intended to be a substitute for professional medical advice, diagnosis or treatment. Always seek the advice of your physician or other qualified health care provider with any questions you may have regarding a medical condition.
Legendary Hotel del Coronado reached another milestone in its $400 million Master Plan reimagination, with the completion of an extensive, historic restoration of the hotel's front porch and lobby; a redesigned main entry and drive experience; new guestrooms in The Views area; and refreshed retail concepts.
Sponsored Content
Since its prestige for attracting the world elite grew in the 1960s, Greece remains the go-to destination for glittering holidays. Each step of the journey is enrobed in luxury, from culinary traditions with the highest standard of execution and name-brand, high-end shopping to first-rate wellness locales and elite accommodations, like 5-star hotels, private villas and yachts.
As a native of the Philadelphia region, I'm quite familiar with the drive in and out of the City of Brotherly Love. Even as the city's skyline continually transforms, my favorite views of Philadelphia have always been along Boathouse Row, with the Philadelphia Museum of Art rising in the background, before looping around the museum to the flag-lined Benjamin Franklin Parkway. Home to many of Philadelphia's incredible and world-renowned museums, the Fairmount neighborhood is fittingly aesthetically pleasing and practically synonymous with fine art.
Set to open in 2026, Rosewood San Francisco will be the last skyscraper developed in the downtown region for the foreseeable future. The projected 800-foot-tall property will host a hotel, residences, office and rental spaces. The brand's third property in California will join Rosewood Sand Hill in Menlo Park, and Rosewood Miramar Beach in Montecito.
Sponsored Content
The Global Business Travel Association's (GBTA) Convention 2021 will be unlike any other convention before it, as we come together in person for the first time since the business travel industry drastically changed and look forward to rebuilding and reshaping the future. GBTA Convention 2021 will bring all of us together to learn from experts and each other, in-person at Orange County Convention Center in Orlando, Florida, Nov. 17–19. The safety of our attendees is our top priority. View health and safety protocols.
It's not even 9a.m. in the sleepy fishing village of Rawai on Thailand's famous Phuket Island, but already the turquoise waters of the Andaman Sea swarm with local fishermen casting their lines and releasing their nets from the bows of rustic long-tail boats. The scents of lemongrass, incense and sweet pandan leaves season the air as the villagers slowly rise from their beachside bungalows to start their day. In just a few more hours, the fishermen will return with their catches, filling the stalls of the iconic Rawai Seafood Market with buckets of shellfish and displays of fresh filets. Visitors line up each afternoon for the catch of the day, selecting their fish with care before hauling their purchases across the well-worn road to the restaurants opposite the market to have the fish cooked for 100 Thai baht per kilo.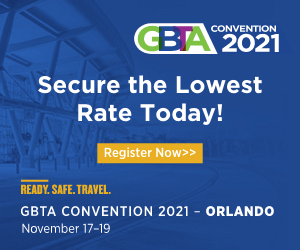 Check out these irresistible offers from SLS properties in Miami:
Sponsored Content
Without a doubt, the pandemic changed the role of airports in the travel industry. Hamad International Airport's role evolved in many ways since the pandemic hit. Now, more than ever, airports are responsible for creating a secure passenger experience. As the gateway to Qatar and the world, the safety and wellbeing of staff and passengers has always been at the core of Hamad International Airport's strategy.
Tuscany's Lucca is home to Grand Universe Lucca, which brings the region's best wines front and center to its guests. The hotel features three immersive Tuscan Wine tasting experiences: Montalcino, Montecarlo, and Super Tuscan and Chianti Classico.