The Norwalk virus was named in the 1970s when a community in Norwalk, Ohio, experienced an outbreak of this highly contagious infection. Today, this group of stomach viruses is called norovirus or Norwalk-like virus and ranks second, behind the common cold, in occurrence of viral illnesses in the United States.
The small, highly contagious virus can be contracted from an infected person, contaminated food or water or contaminated surfaces. The virus is ingested and causes the stomach, intestines or both to inflame, leading to abdominal pain, nausea, watery or loose diarrhea and vomiting.
Norovirus is also known as food poisoning or stomach flu. Food poisoning can be caused by noroviruses but also by other germs and chemicals.
Anyone can be infected and become ill multiple times in one lifetime. The most common cause of gastroenteritis in the United States, norovirus causes about 21 million illnesses and contributes to 70,000 hospitalizations and 800 deaths per year. Norovirus is also the most common cause of U.S. food-borne disease outbreaks, causing more than 50 percent.
People with norovirus infection develop diarrhea and abdominal pain and begin to vomit within 24 to 48 hours of exposure. Other symptoms include stomach cramps, chills, weight loss, head and muscle aches and low-grade temperature. Norovirus symptoms may last a few days, and most people recover without treatment. However, norovirus illness can be serious, especially for infants, older adults and people with underlying diseases who can become severely dehydrated and require medical care.
You may continue to shed the virus in your feces for up to three days after recovery; during this time, you are still considered contagious. Some people with norovirus infection show no symptoms and may unintentionally spread the virus to others.
Food can be contaminated with norovirus at any point during growth, shipping, handling or preparation. A variety of foods cause outbreaks, including foods eaten raw, such as leafy vegetables, fruit and shellfish. Oysters, salads and raspberries are among foods most responsible for outbreaks. Infected food handlers can transfer the virus to any food product just before it is served. Noroviruses are difficult to destroy because they can withstand hot and cold temperatures and most disinfectants.
Norovirus outbreaks occur throughout the year, with more than 80 percent from November to April. Outbreaks increase periodically with new norovirus strains. The virus can live on surfaces for days and weeks unless disinfected with a bleach solution.
Outbreaks affect people of all ages in a variety of settings and are the major cause of gastrointestinal illness in close, crowded environments such as hospitals, nursing homes, college dormitories, schools, prisons, military encampments, day care centers, restaurants and cruise ships. Nearly two-thirds of all reported U.S. outbreaks occur in long-term care facilities. Risk factors also include a weakened immune system; living with a child who attends preschool or day care; living in a household with improper or unsanitary food handling procedures; and traveling to and staying in hotels, vacation resorts and other destinations with many people in close quarters.
More than 90 percent of diarrheal disease outbreaks on cruise ships are caused by norovirus. Cruise ships are especially challenging to control because of the close living quarters, shared dining areas and rapid turnover of passengers. Norovirus can be brought on board by contaminated food or water, by passengers infected while ashore, infected crew and environmental contamination. Alcohol hand rub gel stations are located throughout ships; cruise line workers are stationed at the gangplank with sanitizer as well.
There is no specific treatment for norovirus infection, and recovery depends on the health of your immune system. In healthy people, the infection resolves within a few days. The key goal is to replace lost fluids immediately. Although norovirus infection is not fatal, it can contribute to additional complications related to dehydration — including kidney failure — in the elderly and weakened individuals. Antibiotics are useless, as this is a viral infection. Rest, supportive care and drinking fluids without caffeine or alcohol are helpful. Over-the-counter oral rehydration fluids are most helpful for mild dehydration. Intravenous normal saline hydration may be needed in cases with severe dehydration. Seek medical attention if you develop diarrhea that does not go away within several days or if you experience severe vomiting, bloody stools or abdominal pain. If you or someone you are caring for is severely dehydrated, call your health care provider or 911 immediately. Current research is focused on developing a vaccine against Norwalk virus.
TO PREVENT THE SPREAD OF NOROVIRUS INFECTION:
Wash your hands thoroughly and frequently, especially after using the bathroom or changing a diaper and before eating, preparing and handling food.
Avoid contaminated food and water. Do not eat shellfish that may have come from contaminated waters.
Discard food prepared by someone who is sick. Wash fruits and vegetables.
Use a chlorine bleach solution to disinfect virus-contaminated areas; allow the solution to stay on surfaces for 10 minutes or longer to kill the virus.
Stay home from work, especially if you work in a food-handling job.
Wash laundry thoroughly; immediately remove and wash clothes or linens contaminated with vomit or feces.
The content of this article is for informational purposes only. It is not intended to be a substitute for professional medical advice, diagnosis or treatment. Always seek the advice of your physician or other qualified health care provider with any questions you may have regarding a medical condition.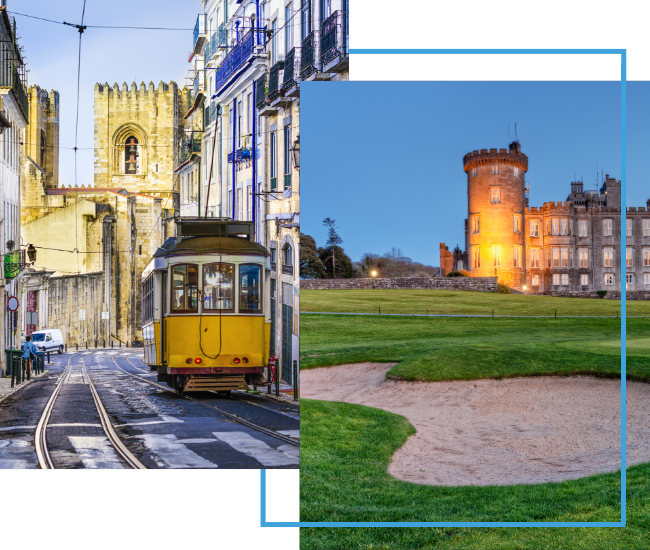 FX Excursions
FX Excursions offers the chance for once-in-a-lifetime experiences in destinations around the world.
Explore Excursions
There may not be snow in Los Angeles this season, but Waldorf Astoria Beverly Hills is certainly full of the holiday spirit, with Christmas, Hanukkah and New Year's events happening in the hotel's gorgeous event spaces.
Sponsored Content
From the moment you step onboard Air Tahiti Nui's Tahitian Dreamliner, you will be transported to The Islands of Tahiti. The French Polynesian carrier considered every detail to awaken its passengers' senses, creating the feeling you are already on the Islands while 30,000 feet in the air.
Looking for fun things to stuff into the toe of a few holiday stockings? Here are some great choices: