Shigellosis is an acute infection of the colon (large intestine) caused by the Shigella bacterium, which produces toxins that attack the lining of the colon and causes swelling, ulcers on the intestinal wall and bloody diarrhea.
The infection often causes only mild symptoms, but it is sometimes referred to as bacillary dysentery because it can lead to severe diarrhea. The infection occurs worldwide. Every year, about 14,000 cases are reported in the United States. Because milder cases are not diagnosed or reported, the actual number may be 20 times greater. In developing countries, shigellosis is far more common and present in most communities.
Shigella can be found in water polluted with infected sewage, and the bacterium commonly enters the body through a contaminated drinking supply or food rinsed with unclean water, grown in fields contaminated with sewage or touched by flies in contact with feces. Infection occurs when you accidentally swallow the Shigella bacterium. This can happen when touching your mouth or not washing your hands well. Direct person-to-person contact is the most common way the disease is spread. Infected people who handle food can transmit the bacterium to people who eat the food. Swallowing contaminated water can also place you at risk for acquiring shigellosis. Shigella can reach the mouth on fingers dirty from touching items soiled with feces, including diapers, toilets and bathroom fixtures.
Risk Factors, Symptoms of Shigellosis
Risk factors include being a toddler, living in group housing, participating in group activities, practicing anal sex, or living or traveling in areas that lack sanitation. Shigellosis infection is most common in children between the ages of 2 and 4 years. Outbreaks are more common in child care centers, nursing homes, jails and military barracks.
Signs and symptoms of shigellosis infection usually begin about one to seven days (average three days) after contact with the bacteria. Symptoms may include nausea, vomiting, watery diarrhea (often containing blood or mucus), acute or sudden abdominal pain or cramps and acute sudden fever. Although some people have no symptoms after infection, their feces are still contagious.
Health care providers diagnose shigellosis through an assessment of the history of your illness, your signs and symptoms, and where you may have been traveling. A stool sample is sent to the laboratory for examination for white blood cells, and a stool culture is done. Blood is drawn to look for an elevated white blood cell count.
The goal of treatment is to replace fluids and electrolytes (salt and minerals) lost in diarrhea. Medications that stop diarrhea, such as Imodium, are generally not given because they may cause the infection to take longer to leave the individual. Measures to avoid dehydration include drinking electrolyte solutions to replace the fluids lost by diarrhea. Several varieties such as Pedialyte are available over the counter. The World Health Organization recommends a new prepackaged oral rehydration salts formula that can be shipped to underdeveloped countries; it can be poured into clean water and consumed to prevent dehydration.
Antibiotics can help shorten the length of illness and prevent it from spreading to others, and may also be prescribed for patients with severe symptoms. If you have diarrhea and cannot drink fluids by mouth due to severe nausea, you may need medical attention and intravenous fluids. This is especially common in small children. Acetaminophen (Tylenol) can be given to reduce fever. Persons taking diuretics may need to stop if they have acute shigellosis. Never stop taking these medications without first talking to your health care provider.
Contact your physician or seek urgent care if your condition does not improve, if you or your child has bloody diarrhea or diarrhea severe enough to cause weight loss and dehydration, and if you or your child has a fever of 101 degrees or higher. Go to the emergency room if you have confusion, headache with stiff neck, lethargy or seizures.
Possible complications include severe dehydration, arthritis, skin rashes and hemolytic-uremic syndrome, a form of kidney failure with anemia and clotting problems. About one in 10 children develops severe shigellosis and neurological problems including febrile seizures or brain disease (encephalopathy) with headache, lethargy, confusion and stiff neck.
The Centers for Disease Control monitor the frequency of Shigella infections in the country and assist local and state health departments in investigating outbreaks. The CDC are involved in research to better understand and treat shigellosis. There is no vaccine to prevent infection.
Prevent the spread of shigellosis
Wash hands with soap carefully and frequently, especially after using the bathroom and changing diapers, and before preparing foods or beverages.
Dispose of soiled diapers properly and disinfect changing areas after use.
Keep children with diarrhea out of child care.
Supervise hand washing of small children after they use the toilet.
Do not prepare food for others while ill with diarrhea.
Avoid swallowing water from ponds, lakes or untreated pools.
Avoid contaminated food and water. Store, handle and prepare food properly.
The content of this article is for informational purposes only. It is not intended to be a substitute for professional medical advice, diagnosis or treatment. Always seek the advice of your physician or other qualified health care provider with any questions you may have regarding a medical condition.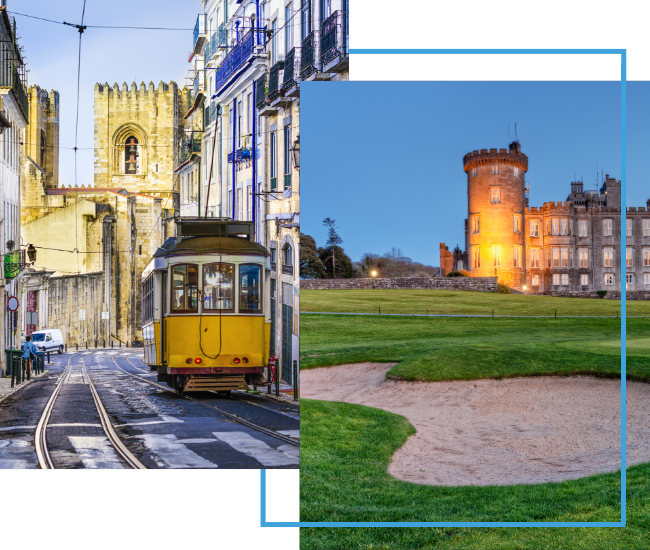 FX Excursions
FX Excursions offers the chance for once-in-a-lifetime experiences in destinations around the world.
Explore Excursions
A new and expanded campus at the Buffalo AKG Art Museum has been completed, reopening this summer and featuring new architecture designed by the architectural office of OMA New York, led by partner Shohei Shigematsu and project architects Lawrence Siu and Paxton Sheldahl, with Cooper Robertson (executive architect). The new expansion includes the Jeffrey E. Gundlach Building and extensive renovations to existing buildings. A $20-million commitment from New York State and Governor Kathy Hochul helped fulfill the expansion's budget and completes the $230 million capital campaign, the largest campaign for a cultural institution in the history of Western New York State.
Sponsored Content
IHG Hotels & Resorts is thrilled to announce the launch of a new mobile product feature for members: IHG Wi-Fi Auto Connect. This feature is now available exclusively in the IHG One Rewards mobile app for both iOS and Android users and will automatically connect IHG One Rewards members to WiFi upon arrival at more than 5,000 IHG hotels worldwide — no separate passwords or log-ins needed. This is in addition to the exciting benefits of being an IHG Business Edge member. IHG Business Edge provides small- and medium-sized businesses access to a user-friendly portal that displays comprehensive spending and savings data while providing the convenience of direct booking with a guaranteed discount.
Ever since opening in 2021, Nobu London Portman Square has served as the focal point for many gatherings, stays and experiences. This fall the hotel's Nobu Bar adds four more reasons to visit with an exciting array of offerings, menus and events.