DRUG-RESISTANT GONORRHEA poses an urgent threat worldwide. While about 820,000 new gonorrhea infections are detected yearly in the United States, less than half are reported to the Centers for Disease Control and Prevention. At least 240,000 cases are found to be resistant to at least one antibiotic usually prescribed to treat the disease. In fact, Neisseria gonorrhoeae, the bacteria that cause gonorrhea, developed resistance to nearly all of the antibiotics used for treatment: sulfonilamides, penicillin, tetracycline and fluoroquinolones. There is one last effective class of antibiotics, cephalosporins, to treat this common, sexually transmitted disease.
Left untreated, gonorrhea can cause serious health problems. It increases the chances of getting or giving HIV, the virus that causes AIDS. Untreated gonorrhea spreads from mother to baby during birth, causing blindness in the baby. It can also cause pelvic inflammatory disease, infertility problems and ectopic pregnancies in women. In men, untreated gonorrhea can cause a painful condition in the tubes attached to the testicles. It may cause sterility and prevent a man from fathering a child. If it spreads to the blood, it can cause heart and nervous system infections and spread into the joints. At the very least, untreated gonorrhea increases health care costs.
The growing resistance of gonorrhea to antibiotics threatens treatment and control. Few U.S. labs and health care facilities can test for resistance. Slow detection of resistance leads to treatment that may not work and delays a rapid response. Action is needed to improve monitoring systems to rapidly detect resistant infections and respond immediately to resistant infections to stop their spread.
The CDC began a Solutions Initiative against drug-resistant gonorrhea, with the goal to make sure less than 2 percent of all gonorrhea infections are resistant to the current treatment. In an effort to generate nationwide rapid detection of resistant gonorrhea, the CDC are working to expand the availability of resistance testing and to reduce the time it takes to get test results to providers, so patients can be treated in a timely manner with the correct antibiotics, thus preventing health complications.
Public health action dictates the importance of quickly alerting patients, local health professionals and communities of a resistant strain; identifying and contacting sexual partners faster to limit spread of resistant strains; increasing monitoring and awareness; and finding hot spots and predicting potential outbreaks. Together, rapid detection, monitoring, tracking and treatment will help prevent the spread of resistance.
What can you do? Take control and learn effective strategies to reduce STD risk. Know the facts and protect yourself and your partner. Anyone who is sexually active can get gonorrhea by having vaginal, anal or oral sex with someone who has gonorrhea. A pregnant woman with gonorrhea can give the infection to her baby during childbirth.
The only way to avoid STDs is to not have vaginal, anal or oral sex. If you are sexually active, take the following measures to lower your chances of getting gonorrhea. Get tested: Access gettested.cdc.gov, enter your zip code and gender to find facilities within 10 miles of your location to receive fast, free and confidential testing for HIV, STDs and hepatitis. Lower your risk by being in a long-term, mutually monogamous relationship with a partner who has been tested and has negative STD test results. Use latex condoms and dental dams the right way every time you have sex.
Remember, it is always better to prevent a disease than to treat it. To stay healthy in general, wash your hands often to reduce the spread of diarrheal and respiratory illness. Regular hand cleaning, particularly before and after certain activities, is one of the best ways to remove germs, avoid getting sick and prevent the spread of germs to others. Vaccines can protect both the people who receive them and those with whom they come in contact.
Vaccines are responsible for the control of many infectious diseases once common in this country and around the world, including polio, measles, diphtheria, pertussis (whooping cough), rubella (German measles), mumps, tetanus and haemophilus influenzae type b (Hib). Over the years, vaccines prevented countless cases of infectious diseases and saved millions of lives.
Be aware antibiotics aren't always the answer for common respiratory infections. Viruses cause colds, the flu, most sore throats and bronchitis, and antibiotics do not help fight viruses. Taking antibiotics when not needed increases your risk of getting an infection later that resists antibiotic treatment. Symptom relief might be the best treatment option. Children and adults with viral infections usually recover when the illness has run its course. Colds, a type of viral infection, can last for up to two weeks. You should keep your health care provider informed if you or your child's illness gets worse or lasts longer than expected.
Hospitals remain a source of many of the most resistant organisms, but there are several ways to protect yourself or a loved one. The biggest is not to be afraid to ask your health care providers to clean their hands.
Gonorrhea is a global problem requiring a global approach. Action in the United States alone is unlikely to prevent resistance from developing. The CDC closely monitor gonorrhea resistance in the United States and actively collaborate with the World Health Organization to enhance global surveillance.
The content of this article is for informational purposes only. It is not intended to be a substitute for professional medical advice, diagnosis or treatment. Always seek the advice of your physician or other qualified health care provider with any questions you may have regarding a medical condition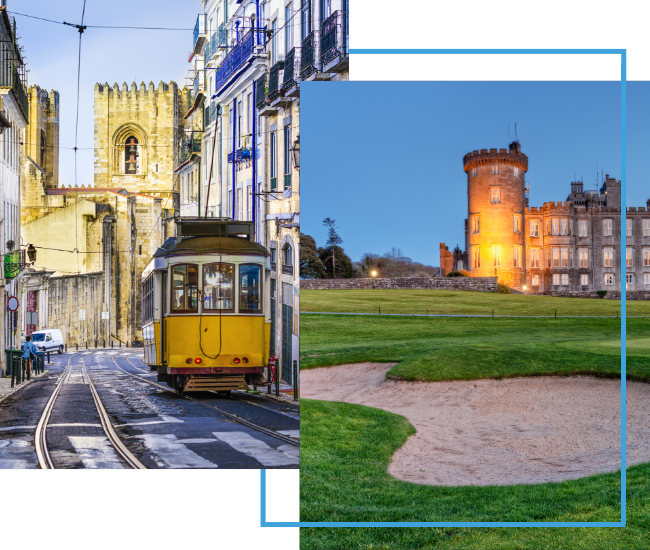 FX Excursions
FX Excursions offers the chance for once-in-a-lifetime experiences in destinations around the world.
Explore Excursions
Less than five years ago the world's first hybrid cruise ship, Hurtigruten Expeditions' MS Roald Amundsen, set sail for Antarctica in November 2019 with 450 passengers. The battery-hybrid-powered ship, named for the first man to cross the continent and reach the South Pole, was built specifically for voyages in polar waters. Its battery-hybrid power reduces the ship's consumption and CO2 emissions by 20 percent compared to equally sized ships.
Sponsored Content
From the moment you step onboard Air Tahiti Nui's Tahitian Dreamliner, you will be transported to The Islands of Tahiti. The French Polynesian carrier considered every detail to awaken its passengers' senses, creating the feeling you are already on the Islands while 30,000 feet in the air.
A few months ago, I flew Polaris business class on a United flight from Dulles (IAD) to Paris (CDG). It was only when I got to my hotel in Paris I realized that I didn't have my iPad or its bag or accessories. Since I had been working on it in the restaurant in the Polaris lounge and then went directly to the gate, I knew I either left it propped up on my table when I packed up or in my business-class seat. But what was the best method to alert the airline about my careless mishap and (hopefully) retrieve it? With spotty data and WiFi, searching for information on my phone was frustrating and slow. Here's what I learned from the anxiety-inducing experience (and unexpected ending) about what to do if you leave something behind on your flight: