Viral hepatitis is inflammation of the liver caused by viruses. Other infections, toxic substances such as alcohol, certain drugs, drug abuse and autoimmune diseases also cause the disease. Hepatitis can be self-limiting or can progress to fibrosis, cirrhosis or liver cancer.
HCV (hepatitis C virus) causes hepatitis C. You can become infected if the blood of someone infected with HCV enters your skin, eyes or mouth. You are at risk for hepatitis C if you inject street drugs or share a needle with someone; share personal items such as toothbrushes and razors with someone with HCV; have unprotected sex; receive a tattoo or acupuncture with needles not disinfected properly after use on another person; have regular contact with blood, such as a health care worker; receive long-term kidney dialysis; were born to a mother with hepatitis C; receive an organ transplant from a person with HCV; or received a blood transfusion in the United States before 1992.
Most people who are recently infected with hepatitis C do not have symptoms, although some experience yellowing of the skin (jaundice) that goes away. Chronic infection often causes no symptoms, but tiredness, skin disorders and other problems can occur. Long-term infection often causes no symptoms until the liver becomes scarred (cirrhosis); most individuals with this condition are ill and many have pre-existing health problems.
Symptoms of hepatitis C include pain in the upper right abdomen, abdominal swelling, clay-colored or pale stools, dark urine, fatigue, fever, itching, loss of appetite, and nausea and vomiting. Contact your health care provider if you have symptoms or have been exposed to someone with hepatitis C.
Two blood tests check for HCV: the EIA assay detects HCV antibody, and the hepatitis C RNA measures virus levels. The Centers for Disease Control and Prevention recommend everyone born from 1945 to 1965 get a one-time test for hepatitis C, since people born in these years are five times more likely to be infected. Genetic testing can check for the type of hepatitis C (there are six types); test results help the doctor choose the correct treatment. Additional tests — albumin level, liver function, blood-clotting time and liver biopsy — identify and monitor liver damage.
Treatment includes peginterferon and antiviral drugs that help the body get rid of the virus and reduce the risk of cirrhosis and liver cancer. For best results, take medications as directed. A good response to treatment occurs when the virus is no longer detected in the blood. A liver transplant may be recommended for persons who develop cirrhosis and liver cancer. As new and more effective medications are developed, more people with HCV avoid serious liver damage and liver cancer.
Currently there is no vaccine for hepatitis C. To prevent its spread, do not share needles with anyone, only receive tattoos and body piercing from a state-licensed technician, practice safer sex, and do not share personal items such as razors and toothbrushes.
Hepatitis D (HDV) infects 15 million people worldwide and spreads through contact with infected blood. It causes symptoms only in people who have hepatitis B and sometimes in those who carry hepatitis B but never had symptoms.
Risk factors include abusing intravenous or injected drugs, being infected while pregnant (the mother can pass it to the baby), carrying the hepatitis B virus and receiving many blood transfusions. Men who have intercourse with other men are also at risk. HDV worsens the symptoms of hepatitis B. Symptoms include abdominal pain, dark urine, fatigue, jaundice, joint pain, loss of appetite, nausea and vomiting.
Contact your doctor if you have symptoms of hepatitis B. You may need anti-delta agent antigen, liver biopsy and blood tests to assess liver enzymes. Many of the medications to treat hepatitis B are not effective in treating HDV. You may receive the medication alpha interferon for up to 12 months for a long-term HDV infection. A liver transplant for end-stage chronic hepatitis B may be effective.
People with acute HDV infection most often get better in two to three weeks. Liver enzymes return to normal within 16 weeks. About one in 10 of those infected develop long-term liver inflammation. Possible complications include chronic active hepatitis and severe inflammation of the liver leading to liver failure.
Prevent hepatitis D by detecting and treating hepatitis B infection as soon as possible, getting vaccinated and avoiding IV drug abuse and sharing needles. Adults and children at high risk for hepatitis B infection should receive the hepatitis B vaccine.
Hepatitis E spreads through food and water contaminated by feces from an infected person. Although uncommon in the United States, waterborne outbreaks have occurred in South and Central Asia, tropical East Asia, Africa and Central America. Outbreaks can involve hundreds to thousands of people. Those most likely to be exposed to hepatitis E include international travelers, particularly those traveling from developing countries; those living where hepatitis E outbreaks are common; and those who live with or have sex with an infected person.
Hepatitis E usually resolves on its own in several weeks to months. Globally, about 20 million incidents of hepatitis E occur every year. There is no vaccine; reduce exposure by avoiding tap water when traveling in developing countries and practicing good hand sanitation.
The content of this article is for informational purposes only. It is not intended to be a substitute for professional medical advice, diagnosis or treatment. Always seek the advice of your physician or other qualified health care provider with any questions you may have regarding a medical condition.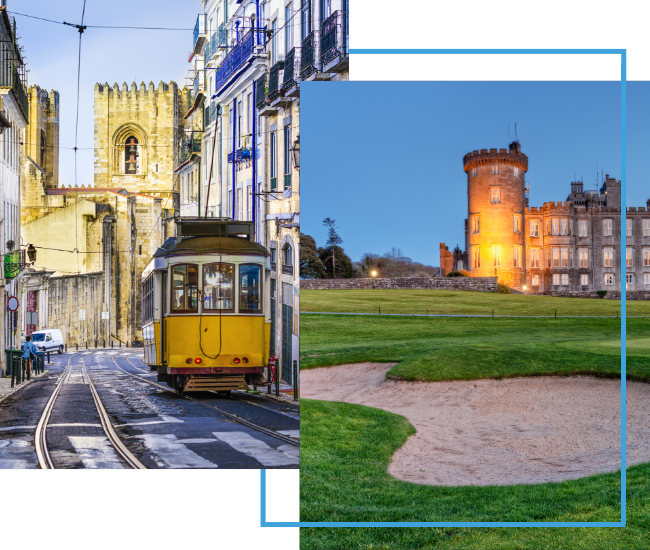 FX Excursions
FX Excursions offers the chance for once-in-a-lifetime experiences in destinations around the world.
Explore Excursions
Think of Tokyo and your mind may wander to the neon signs and bustling crowds of Shibuya and Shinjuku, or the tranquility of the Meiji Jingu shrine, but this huge city offers much to those who explore away from the main tourist areas.
Sponsored Content
Experience the life-changing destination of Greece by exploring its island gems in the Ionian Sea. Scattered off the western coastline of Central Greece, to the south of Peloponnese, the Ionian Islands are an island group comprising large and small islands.
Automotive museums of all sizes will always capture the imaginations of car and racing aficionados. However, the best deliver a lot of substance beyond the machine itself. Some place an emphasis on science and technology or history, while others display iconic cars from film and television. Museums established and operated by the world's top automakers (think Mercedes, BMW, Audi and Porsche in Germany, and Toyota, Honda and Nissan in Japan) have built-in followings.