Escherichia coli bacteria are commonly found in the intestines of healthy people and animals. Although most types of E. coli are harmless, certain strains cause severe illness directly or by producing toxins. Some cause food poisoning and diarrhea, while others cause urinary tract infections, respiratory infections and other illnesses. E. coli enteritis, bacterial inflammation of the small intestine, is the most common cause of travelers' diarrhea. A few strains such as E. coli O157:H7 release toxins that cause acute food poisoning with severe abdominal cramps, bloody diarrhea and vomiting.
E. coli bacteria get into food in many ways. During processing, meat and poultry can come into contact with normal bacteria from an animal's intestines. Water used for growing or shipping may contain animal or human waste. Food may be handled unsafely during transport or during storage or preparation in grocery stores, restaurants and homes.
People get food poisoning after eating or drinking food prepared by someone who did not wash their hands or who used unclean or cross-contaminated utensils, cutting boards or other tools. It can occur if dairy products or food containing mayonnaise are left out of the refrigerator too long, if frozen or refrigerated foods are not stored at the proper temperatures or not properly reheated, or if raw produce is not washed well. Bacteria can contaminate "risky" foods: undercooked eggs and meats; raw fish, especially oysters; non-pasteurized dairy products and juices; and water from a well or stream, or city or town water that has not been treated.
Although not common, E. coli can spread person to person when someone does not wash their hands after a bowel movement and then touches objects or someone else's hands. People at increased risk for infection are the very young and the very old, individuals with weakened immune systems and those who eat riskier foods.
Symptoms usually appear 24–72 hours after exposure. The most common symptom is sudden, severe diarrhea that is often bloody. Other symptoms include fever, gas, loss of appetite, stomach cramping and vomiting. Rare symptoms include easily occurring bruising, pale skin, red or bloody urine and reduced amount of urine.
To diagnose an E. coli infection, a health care provider performs a physical exam and may request a stool culture. Healthy adults usually recover from E. coli O157: H7 within a week. Young children and older adults can develop a life-threatening kidney failure called hemolytic uremic syndrome, or HUS.
The goal of treatment is to make you feel better and avoid dehydration, including replacing fluids and electrolytes, managing diarrhea, controlling nausea and vomiting and getting rest. Most otherwise healthy adults receive care at home. Antibiotics are usually not administered. Use anti-diarrheal medications only if approved by your physician. If symptoms are severe, older adults and children may require hospitalization to receive intravenous fluids and electrolytes and supportive care.
E. coli prevention
Lessen your chances of E. coli infection by following important measures. Be sure all family members wash their hands often, especially before preparing meals and after using the bathroom, changing diapers or handling pets. Use clean, running, warm water and soap and lather the fronts and backs, between fingers and under nails; scrub for 20 seconds, rinse well and towel- or air-dry them.
Cook meats to a safe temperature to kill E. coli, using a meat thermometer. Cook ground meat and meat mixtures to at least 160 degrees; fresh beef, veal, lamb and pork to at least 145 degrees; and poultry to at least 165 degrees.
Use separate cutting boards for produce and uncooked, rare or cooked meats. Wash all utensils and kitchen counters with hot water and soap after each use. Never place cooked meat on a plate that contained raw meat.
Wash fruit and vegetables before eating, peeling, cutting or cooking, whether they are grown conventionally or organically at home or purchased from a market. Washing produce with soap or detergent or commercial produce washes is not recommended by the Food and Drug Administration. Remove bacteria, dirt or sand by scrubbing firm produce such as potatoes, cucumbers and melons with a brush under running water. Dry with a clean cloth or paper towel. Wash your hands before and after handling.
Keep hot foods hot and cold foods cold. Store leftovers in the refrigerator right away. Divide foods in small, shallow pans to cool faster. Discard food that has been out of the refrigerator for more than two hours. Drink only pasteurized milk, juice and ciders; pasteurization uses high temperatures to kill bacterial growth.
If you drink well water, have it tested yearly for bacteria. Do not swallow or drink water from pools, lakes, streams or rivers. When camping or traveling, avoid drinking or cooking with water unless you know it is safe. If you are unsure, boil it for at least 60 seconds or use water purification tablets or a portable water filter designed to remove bacteria. When traveling to third-world countries, drink bottled water.
At petting zoos, country fairs or farms, use hand sanitizer often, especially after touching animals and before and after handling food. Help young children clean their hands. Wash your hands when encountering animals in your own backyard or neighborhood.
The content of this article is for informational purposes only. It is not intended to be a substitute for professional medical advice, diagnosis or treatment. Always seek the advice of your physician or other qualified health care provider with any questions you may have regarding a medical condition.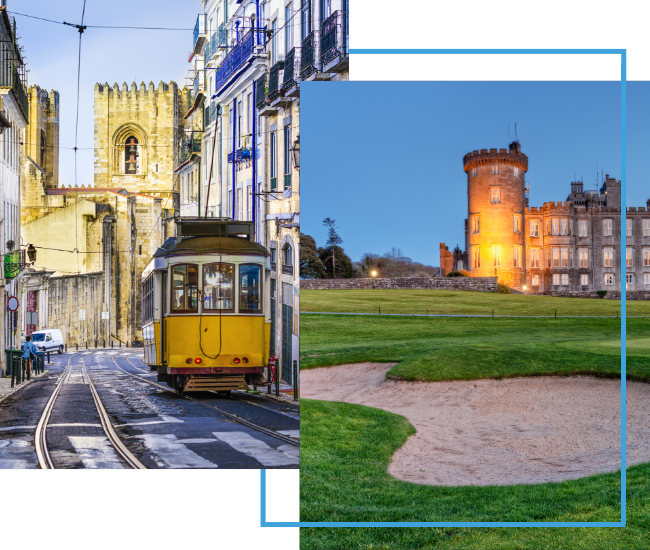 FX Excursions
FX Excursions offers the chance for once-in-a-lifetime experiences in destinations around the world.
Explore Excursions
Did the new film Oppenheimer rouse your interest in the nefarious world of international espionage? You can go straight to the real-life setting for covert actions this November (Nov. 10–12), when La Fonda on the Plaza in Santa Fe hosts a specially themed "Spies, Lies and Nukes" weekend. The hotel actually served as the retreat location for Manhattan Project scientists, who stayed at La Fonda on the Plaza to take a break from the stress of their work. During the weekend, the property's La Fiesta Lounge will make a tasty nod to those days by serving up a special Atomic Martini.
Ever want handcrafted martinis and freshly shucked oysters delivered straight to your room? The Read House's New Martinis & Pearls service has you covered. Shining in 1920s-themed decor, the historic hotel in the heart of Chattanooga offers a true Gatsby-esque experience, now further elevated with this upscale amenity. Guests can now indulge in their perfectly chilled martini, made to order, and "pearls" (oysters) in the comfort of their room.