STRONG, HEALTHY RELATIONSHIPS are vital throughout our lives. Our social ties with family, friends, neighbors, co-workers and others impact our mental, emotional and even physical well-being. Healthy relationships are powerful in promoting overall health. Research shows having a variety of social relationships may help reduce stress and heart-related risks. Strong social ties are linked to a longer life, while loneliness and social isolation are linked to poorer health, depression and increased risk of an early death.
As children we learn the social skills needed to form and maintain relationships with others. At any age we all can learn to improve our relationships. All relationships exist on a scale from healthy to unhealthy to abusive. One sign of a healthy relationship is feeling good about yourself around your partner, family member or friend. We should feel safe talking about our emotions, feel valued and be able to listen to and trust each other.
It is normal for people to disagree, but conflicts should not turn into personal attacks. In a healthy relationship, you can disagree without hurting each other and make decisions together. No one should ever be in a relationship where one person constantly puts down the other.
If you grew up in a family of abuse, it may be difficult as an adult to know what a healthy relationship is or can be. Abuse may feel normal. Abuse may be physical, sexual, verbal or emotional. Hurting with words, neglect and withholding affection are examples of verbal or emotional abuse. In an unhealthy or abusive relationship, your partner may blame you for your bad feelings about something he or she did or said and may say you are too sensitive. Putting you down lowers your self-esteem and keeps the other person in control. In a healthy relationship, if you tell your partner he hurt your feelings, he may feel badly and will try not to do it again. Abuse in an intimate relationship is domestic violence or intimate partner violence and involves patterns of behavior used by one person to control another he or she is married to, living with, dating now or in the past.
Studies show certain factors help to protect people from forming unhealthy relationships. This protection starts early in life. The quality of an infant's emotional bond with a parent has long-lasting positive or negative effects on the ability to develop healthy relationships.
A family that functions well is central to a child's development. Parents can help children to listen, set appropriate boundaries and resolve conflicts. Parents teach their children by example how to consider other people's feelings and act in a way to benefit others. Secure emotional bonds help children and teens develop trust and self-esteem as they venture out of the family to form other social connections. Healthy relationships reduce the risk of a child becoming emotionally distressed or engaging in antisocial behavior. Unhealthy relationships in the family, including neglect and abuse, put a child at risk for future unhealthy relationships.
In the early stages of a relationship, it is important to build a foundation of appreciation and respect. Explore each other's interests so you have a long list of things to enjoy together. Try new things together to expand on mutual interests. Establish a pattern of apologizing if you make a mistake or hurt your partner's feelings. Your partner will trust you more knowing you will take responsibility for your words and actions.
Change is inevitable. Changes in life outside your relationship impact what you want and need from each other. Welcome it as an opportunity to enhance the relationship. Occasionally set aside time to check in with each other on changing expectations and goals. If you both ignore difficult topics for too long, the relationship can drift away without your noticing it.
Having healthy relationships with others starts with liking yourself. Learn what makes you happy. Treat yourself well. Know you deserve to be treated well by others. In a healthy relationship people respect each other, know they make each other better people, share common interests, have outside friends and activities and resolve arguments with love and respect. Relationships are supposed to make people happy. We should feel good about what happens when we are together with loved ones.
In a healthy relationship, keep conversations private, make decisions together and hold each other to the same standards. Enjoy spending time apart, alone and with others. Talk openly about sexual and reproductive choices. You and your partner should willingly consent to sexual activity and safely discuss what you are and are not comfortable with. You both should have equal say regarding finances and have access to the resources you need. You should be able to parent in a way you feel comfortable with and communicate together about the needs of children, as well as your needs as parents.
You have the power to create healthy relationships all around you just by paying attention to who you are inside. Getting to know yourself makes it easier to recognize the differences between healthy and unhealthy relationships. Communication, trust and respect are the key ingredients for healthy relationships.
If you or a friend need help with an unhealthy relationship, contact the National Domestic Violence Hotline at thehotline.org or by calling 800 799 SAFE.
The content of this article is for informational purposes only. It is not intended to be a substitute for professional medical advice, diagnosis or treatment. Always seek the advice of your physician or other qualified health care provider with any questions you may have regarding a medical condition.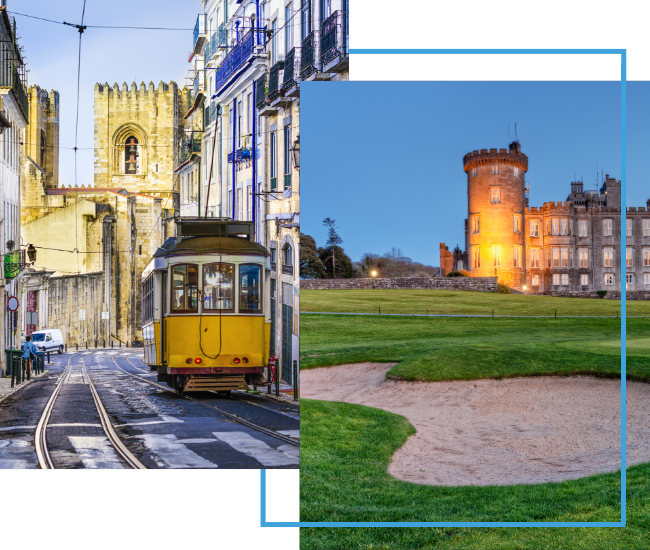 FX Excursions
FX Excursions offers the chance for once-in-a-lifetime experiences in destinations around the world.
Explore Excursions
There may not be snow in Los Angeles this season, but Waldorf Astoria Beverly Hills is certainly full of the holiday spirit, with Christmas, Hanukkah and New Year's events happening in the hotel's gorgeous event spaces.
Sponsored Content
Filled with hidden treasures waiting to be discovered, Seoul invites travelers to unearth its many gems, and Seoul Tourism Organization is here to help travelers do just that. Through thoughtfully created initiatives like the Theme Tourism County Competition, Seoul Tourism Organization works closely with local districts to identify and showcase what makes each district unique and charming in all seasons.
Looking for fun things to stuff into the toe of a few holiday stockings? Here are some great choices: