Cellulitis is a spreading bacterial infection in the deepest layers of the skin and soft tissue. Staphylococcus and streptococcus bacteria are the most common cause. Many types of bacteria normally live on skin, but they can enter and cause infection when there is a break in the skin. When cellulitis develops without an apparent skin injury, it may be due to microscopic cracks (fissures) in the skin that are inflamed or irritated.
Cellulitis is fairly common and affects people of all races and ages. Men and women appear to be equally affected. Cellulitis appears as a swollen, red area of skin that feels hot and tender. The skin may look pebbled, like an orange peel. It can spread rapidly to other parts of the body, though it doesn't usually spread from person to person. It may occur anywhere on the body; the legs are a common location. The lower leg is the most common site of infection (particularly near the tibia, or shinbone) and in the foot, followed by the arm, head and neck. Sometimes the infection spreads to both legs.
Symptoms include fever, pain or tenderness in the affected area and skin redness or inflammation that gets bigger as infection spreads. Other symptoms include a skin sore or rash that starts suddenly and quickly grows in the first 24 hours; a tight, glossy, stretched appearance in the skin; and warm skin in the area of redness. Hair loss at the site of infection, joint stiffness caused by the swelling of tissue over the joint, and nausea and vomiting can accompany cellulitis, along with chills and shaking, fatigue, general ill feeling, muscle aches and pains, and sweating.
Factors that increase your risk of cellulitis include pre-existing skin conditions such as athlete's foot; puncture injuries such as insect, animal or human bites; surgical incisions, wounds or pressure sores; immune system problems such as diabetes; and injuries that occur when you are in a lake, river or ocean. Other causes include a history of peripheral vascular disease; cracks or peeling between the toes; a cut, injury or trauma from a break in the skin; medications such as corticosteroids that alter the immune system; and the use of hot tubs.
Seek prompt medical attention at the first sign of a skin infection. Left untreated, cellulitis can rapidly turn into a life-threatening condition. Tests may include a blood culture, a complete blood count and culture of drainage fluid or material inside the affected area. Your provider may prescribe oral antibiotics and pain medication or recommend over-the-counter pain relievers such as acetaminophen or ibuprofen to decrease the pain as well as help keep the fever down.
Raise the infected area higher than your heart to reduce swelling. Apply cool compresses to the area to decrease pain. Rest until your symptoms improve. Within three days of starting an antibiotic, let your doctor know whether the infection is responding. Take the antibiotic for as long as your doctor directs, usually five to 10 days but possibly as long as 14 days. Common antibiotics used to treat cellulitis include Dicloxacillin, Cephalexin, Bactrim, Clindamycin, Doxycycline and Linezolid.
If your cellulitis has not improved after three days of antibiotics, you may need different medications, or the infection may have spread deeper into your skin. Seek medical attention right away if the cellulitis is on your face. If you are being treated for cellulitis and you develop new symptoms such as persistent fever, drowsiness, lethargy, blistering or red streaks that spread, contact your health care provider immediately.
In severe cases, you may need hospitalization if you are very ill (high temperature, blood pressure problems or nausea and vomiting that will not stop), if you have been on antibiotics and the infection is worse, if your immune system is not functioning well due to cancer or HIV, if you have an infection around your eye or if you require intravenous antibiotics.
Supportive care in a hospital may include oxygen, intravenous fluids, surgical drainage of wounds, mechanical ventilation and even life support in an intensive care unit. Intravenous Nafcillin, Oxacillin, Cefazolin or Vancomycin will be administered. Untreated cellulitis can lead to complications such as abscesses, blood infection (sepsis), bone infection (osteomyelitis), inflammation of the lymph nodes, inflammation of the heart (endocarditis), meningitis, shock and tissue death.
To prevent cellulitis, keep your skin clean and well moisturized. Prevent cuts and scrapes from occurring by wearing appropriate clothing and footwear. Use gloves when needed and trim fingernails and toenails with care. If your cellulitis recurs, your doctor may recommend preventive antibiotics.
If you have a skin wound, take precautions to prevent cellulitis. Wash the wound gently with soap and water daily. Apply protective antibiotic cream or ointment such as Neosporin or Polysporin. Cover the wound with a bandage and change daily until a scab forms; watch for signs of infection. You may need to have a tetanus vaccine. Contact your doctor if you experience animal or human bites, puncture injuries deeper than half an inch, crushed tissue that bleeds, burns that blister, frostbite or deep injuries with dirt in them.
People with diabetes or poor circulation should take extra precautions to prevent skin injury and check their feet daily for signs of injury. Promptly treat infections on the skin's surface such as athlete's foot. Cracks in the skin from fungal infections allow bacteria to enter the skin; fungal infections of the feet may cause recurring cellulitis.
The content of this article is for informational purposes only. It is not intended to be a substitute for professional medical advice, diagnosis or treatment. Always seek the advice of your physician or other qualified health care provider with any questions you may have regarding a medical condition.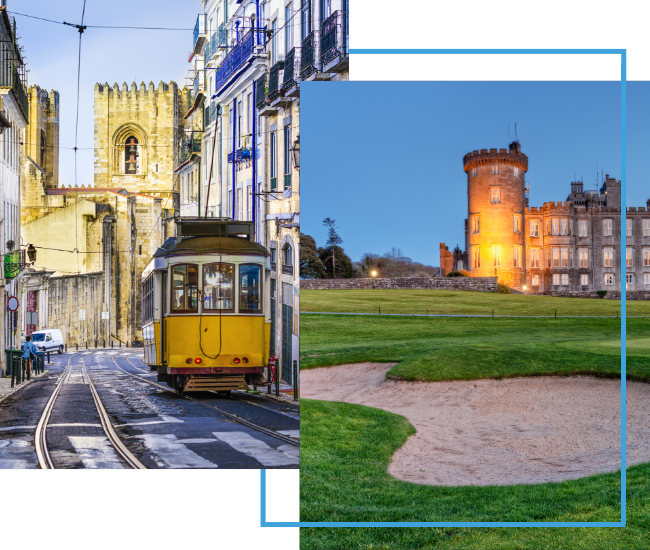 FX Excursions
FX Excursions offers the chance for once-in-a-lifetime experiences in destinations around the world.
Explore Excursions
The Perelman Performing Arts Center (PAC NYC), the cultural cornerstone and final public element of the World Trade Center site, opened this September.  The new performing arts center in Lower Manhattan provides a dynamic home for the arts, serving audiences and creators through flexible venues enabling the facility to embrace wide-ranging artistic programs.
Sponsored Content
In an increasingly digital and interconnected world, the Global Business Travel Association (GBTA) Convention remains an indispensable platform for business travel industry professionals seeking to make the most of the power of face-to-face connections. Taking place August 13–15 in Dallas, the 2023 GBTA Convention provides the unique opportunity for professionals and companies to join visionaries, thought leaders and industry experts for meaningful networking, cutting-edge insights and inspiring innovation.
Whether you call secondhand fashion treasure troves "thrift stores," "fripperies," "charity shops," "vintage boutiques" or something else, shifting the paradigm from "old clothes" to "new finds," you may find the best, most conversation-starting souvenirs inside these shops and neighborhoods located in the world's most fashionable cities and a few unexpected places.