The enthusiasm for antioxidants began when researchers observed that people who ate diets rich in antioxidants were healthier. In the lab, experiments showed how antioxidants can protect cells from free radicals, molecules with the potential to cause extensive damage to the body's cells.
Free radicals are formed during the metabolism of glucose and fatty acids to provide energy. They are also produced in the body by pollutants, ultraviolet light from the sun and drinking alcohol. Free radicals react with and damage many components of tissues, including cellular DNA, or genetic material. The damage, known as oxidative stress, may lead to conditions such as cataracts, cancer, heart disease and even aging, and can transform cholesterol into the type that causes fatty buildup in arteries, the major factor that leads to heart attacks.
Antioxidants in our diet can reduce the number of free radicals, prevent tissue damage, repair damage that has already been done and, quite possibly, lower the risk for cancer. Antioxidants are also thought to provide several heart protecting benefits, including reducing low-density lipoprotein (LDL or bad cholesterol). However, no one understands exactly how antioxidants work.
The list of antioxidants and their presence in food is lengthy. Vitamins C, E and B6 and beta-carotene (which the body converts into Vitamin A) are just a few. The best sources are fruits, vegetables, nuts, grains, some meats, poultry and fish. Other antioxidants include phytochemicals such as lutein and lycopene, found in green leafy vegetables and tomatoes. Flavonoid polyphenols are present in berries as well as coffee and tea. Pomegranate juice contains higher levels of polyphenols than other fruit juices and is generally safe to drink. Most studies have used a daily intake of 1.5 ounces of pomegranate juice with no side effects. Studies so far have been small, and more research is needed to fully evaluate this benefit.
Antioxidant-rich foods lose impact if stored too long. The findings of a recent study report that even if olive oil and green tea bags are stored unopened and unexposed to light and moisture, a steep drop in antioxidant activity takes place in the first six months.
There's nothing better than garden-fresh produce — if it is eaten immediately — but if you cannot grow your own or cannot access a fresh-produce market, frozen or canned will do just fine. When shopping, plan for the amount of produce and fresh foods you can use quickly.
Since antioxidants are so beneficial to health, it seems logical that taking antioxidant supplements would ensure we meet our daily requirements. But the jury is still out on this question. Some observational studies suggest that antioxidant supplements prolong life, whereas other studies demonstrate neutral or harmful effects. There is also the danger of toxicity in taking too much of certain supplements, and possible interaction of supplements with other drugs. For example, too much vitamin E can potentially increase the blood-thinning function of Coumadin. Ask your doctor about supplements before trying them on your own.
Based on current evidence, the U.S. Preventive Services Task Force does not endorse the regular use of antioxidant supplements to prevent cancer or heart disease. The American Heart Association does not recommend using antioxidant vitamin supplements until more complete data is available and continues to recommend that people eat a variety of nutrient-rich foods daily from all basic food groups.
Despite the disappointing news about antioxidant supplements and the need for continuing medical research in their use, the original reason for enthusiasm about antioxidants is still valid. Fruits, vegetables and whole-grain products provide all the antioxidants we need and should be the central focus of our diets.
September's column will focus on the relationship between antioxidants and specific illnesses and the current research on antioxidant supplements. For more information, visit www.nih.gov.
---
Fresh Is Best
A diet rich in fruits, vegetables, whole grains and nuts supplies all the antioxidants you need.
Yellow, orange and red fruits and vegetables
Carrots, sweet potatoes, cantaloupe, pumpkin and apricots contain carotenoids. Red peppers, watermelon, pink grapefruit and strawberries are rich in vitamin C and other antioxidants.
Dark green vegetables
Kale, broccoli, spinach and greens contain antioxidants, folic acid, fiber, calcium and phytochemicals.
Red and purple fruits
Pigments in berries, grapes, prunes and apples act as antioxidants. Pomegranate juice contains high levels of polyphenols. Red wine is high in flavonoids.
Tomatoes
Lycopene in tomatoes appears to lower a man's risk of prostate cancer. Cooking tomatoes releases more lycopene.
Tea and coffee
Green and white teas are higher in flavonoids than black tea. Coffee also contains the flavonoid catechin.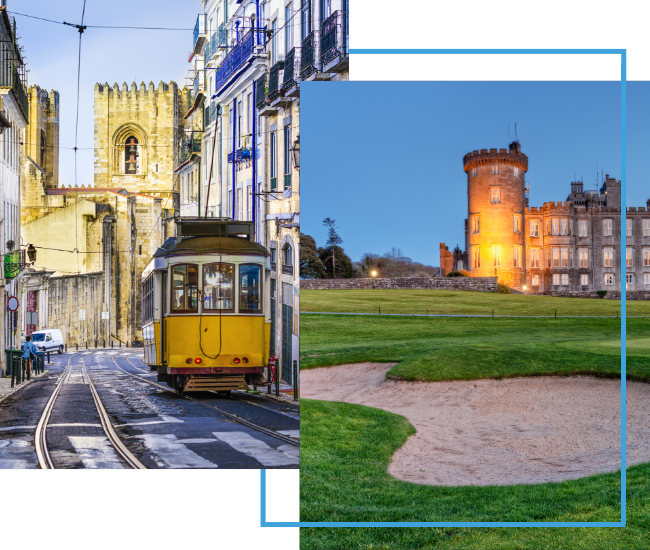 FX Excursions
FX Excursions offers the chance for once-in-a-lifetime experiences in destinations around the world.
Explore Excursions
If fabulous food and beverages are a must-have for any weekend getaway, then look no further than the City of Brotherly Love. Whether your palate has a penchant for vibrant Latin American fare or cozy French cuisine, whether you're an oenophile looking to swirl, sniff and sip your way around the globe or you'd rather sample farm-to-glass cocktails, Philly's got it all this fall. (With the exception of Bolo, which is a short taxi or Uber ride away and definitely worth the trip, the rest of these spots are all within walking distance of each other.)
Sponsored Content
One affordable plan can protect an entire year of trips: business or pleasure, short or long, domestic or international.
From Santoríni to Dubai to New York, some hotels just have that "it" factor that draws visitors far and wide. For some hotels it's their proximity to popular landmarks and attractions, for others it's their amenities. But these hotels have something few can claim: a true room with a view.