CHRONIC FATIGUE SYNDROME, or CFS, is a complex chronic disease afflicting 1 million Americans. Also referred to as myalgic encephalomyelitis (ME or ME/CFS), this long-term illness affects many body systems. Individuals with this illness are unable to perform daily activities and may be confined to bed. Women are two to four times more likely than men to be diagnosed with ME/CFS.
About one out of 10 people who develop certain infections, such as Epstein-Barr virus and Q-fever, go on to develop ME/CFS. Other infections have been studied, but no one cause has been found. ME/CFS may be triggered by changes in the way a person's immune system responds to stress or illness. Many people with ME/CFS report experiencing serious mental or physical stress before becoming ill. The way in which cells in the body get energy is different in individuals with ME/CFS than in people without the condition. It is unclear how energy production links to development of the illness.
Anyone can contract the illness. Genetics or environmental factors may play a role in ME/ CFS. While it is most common in people 40–60 years old, this illness affects children, adolescents and adults of all ages. Caucasians are diagnosed more than other races or ethnicities. Many people with ME/CFS go undiagnosed, especially among minorities.
The most common symptom is severe fatigue that does not get better with rest and is not directly caused by other medical problems. Other symptoms include problems thinking and concentrating, pain and dizziness. The exact cause of ME/CFS is unknown. Two or more possible causes may work together to trigger an illness. Researchers consider infection, immune system changes, mental and physical stress, and energy production as possible causes.
The three main symptoms for ME/CFS are profound fatigue, worsening symptoms after physical or mental activity, and sleep problems. This extreme fatigue is new, lasts at least six months, is not related to unusual or intense activity, is not relieved by sleep or rest, and is severe enough to keep people from participating in certain activities. Post-exertional malaise can occur after physical or mental activity — also known as a crash, relapse or collapse. There is no way to predict what will cause a crash or how long it will take to recover. Recovery can take days, weeks or longer.
People with ME/CFS often experience symptoms of forgetfulness, concentration problems and difficulty following details, a condition called "brain fog." Also, these individuals experience worsening symptoms when standing or sitting upright — known as orthostatic intolerance. They may feel dizzy, lightheaded or faint when standing or sitting up and may have visual changes or see spots.
Additional symptoms include joint pain, muscle aches, muscle weakness all over, headaches, sore throat, sore lymph nodes in the neck and under the arms, chills and night sweats, allergies, digestive problems and irritable bowel disorder. Those afflicted may experience sensitivity to noise, food, odors and chemicals.
Currently no cure exists for ME/CFS. The goal of treatment is to relieve symptoms. Treatment includes a combination of sleep management techniques; medications to relieve pain, discomfort, fever, anxiety and depression; and a healthy diet. Some medications can cause reactions or side effects worse than the original symptoms. Complications may include depression and social isolation.
People with ME/CFS are encouraged to maintain an active social life and pursue mild physical activity. Your health care team can help determine how much you can do and how to slowly increase your activity. Avoid doing too much on days you feel tired. Alternate your time between activity, rest and sleep. Break big tasks into smaller, more manageable ones. Spread out your more challenging tasks throughout the week.
Relaxation and stress management techniques can help reduce chronic pain and fatigue. Relaxation techniques include biofeedback, deep-breathing exercises, hypnosis, massage therapy, meditation, muscle relaxation and yoga. A therapist may also help you deal with your feelings and the impact of illness on your life. You may benefit from joining an ME/ CFS support group.
Last year, the U.S. National Institutes of Health more than doubled funding for research into the condition. Scientists are working to create a laboratory test to diagnose ME/CFS and researching new drug therapies.
The long-term outlook for individuals with ME/CFS varies. It is hard to predict when symptoms will return. Some people completely recover after six months to a year. About one in four people are so severely disabled they cannot get out of bed or leave their home. Symptoms can come and go in cycles. Even when people feel better, they may experience a relapse triggered by exertion or some unknown cause. Some individuals never feel as they did before they developed ME/CFS. Studies suggest patients are more likely to get better if they receive extensive rehabilitation.
The content of this article is for informational purposes only. It is not intended to be a substitute for professional medical advice, diagnosis or treatment. Always seek the advice of your physician or other qualified health care provider with any questions you may have regarding a medical condition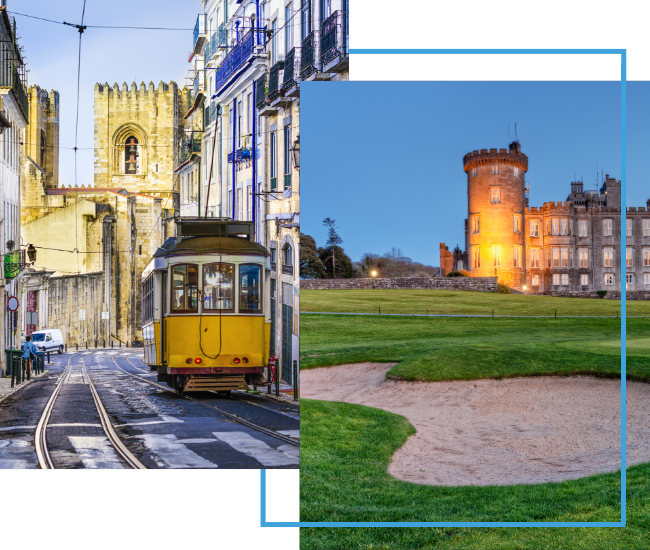 FX Excursions
FX Excursions offers the chance for once-in-a-lifetime experiences in destinations around the world.
Explore Excursions
Mazatlán, Mexico, has long been an attractive home destination for Canadian and American retirees, but, in recent years, young, digital nomads have also discovered the charms of this coastal city, finding inexpensive accommodations, beautiful weather and plenty of bandwidth for working remotely. The laid-back beach scene definitely eases the transition of relocating to Mexico's West Coast.
Sponsored Content
From the moment you step onboard Air Tahiti Nui's Tahitian Dreamliner, you will be transported to The Islands of Tahiti. The French Polynesian carrier considered every detail to awaken its passengers' senses, creating the feeling you are already on the Islands while 30,000 feet in the air.
For its third year, Global Traveler awards the airline, cruise line and hotel brand best representing diversity, equity and inclusion within the travel industry. Over the past year Global Traveler analyzed many airlines, cruise lines and hotel brands to determine which companies prove most committed to changing the world through diversity and inclusion.