The human foot is remarkable. It contains 26 bones, more than 100 tendons, muscles and ligaments plus 33 joints for flexibility and movement. With such a complex structure, it's no wonder the foot is more at risk to injury than any other part of the body. Our feet support tremendous pressure from standing, walking and running. In a normal walking gait, two times our body weight is applied to the heel as it strikes the ground — that's several hundred tons in an average day.
About 75 percent of Americans experience some type of foot problem during their lifetime. Most conditions stem from use, abuse and neglect. Shoe sizes change throughout adulthood; our feet spread and lose the fatty tissue that cushions the soles, and additional weight affects the bone and ligaments. Women have four times as many foot problems as men, and wearing high heels is the main offender.
Unfortunately, many people do not seek the care of a podiatrist because they think aching feet are a normal part of an active life. A number of systemic diseases are diagnosed by their effect on feet, such as diabetes, circulatory disorders, anemia, kidney disease, arthritis and gout. A podiatrist can assess your feet, ankles and gait; advise you on the correct shoes; and offer treatment to alleviate pressure.
Corns, calluses and blisters are caused by friction and pressure and are common among travelers. Do not pop a blister; instead, cover it with moleskin or an adhesive bandage until the blister falls off, then wash it, apply an antiseptic and cover with a sterile bandage. An ingrown toenail cuts into the side of the nail bed, leading to pain, redness and infection. It is usually caused by poorly fitting shoes and improper nail trimming. Corns and ingrown toenails can become quite painful; seek treatment from a podiatrist.
Verruca (warts) is an infection caused by the human papilloma virus, which can be spread in swimming pools and communal wash areas. Warts are often painless when small. Some doctors suggest that if warts are not causing pain, they should not be treated. In 65 percent of cases, verrucas clear up without treatment within two years.
With fungal infections (athlete's foot), skin appears red, sore and inflamed; itching and burning increase as the infection spreads. Untreated, it can spread to the rest of the foot and other parts of the body. Fungi thrive in damp and warm environments, so proper cleansing and drying of feet is the best prevention.
Whatever your chosen activity, be sure to wear the appropriate shoes that fit correctly. If sightseeing, purchase excellent walking shoes a few months before your trip so they are "broken in." Assess your comfort every hour while walking and take a break as soon as your feet or legs begin to hurt. Always look where you are going; it is easy to step off a curb and twist an ankle while looking up at the city skyline or to stumble on an old cobblestone street.
Hikers should always wear well-insulated, moisture-proof boots with steel or graphite shanks that offer ankle support and reduce muscle and tendon fatigue. Proper socks prevent blisters, fungal infections and frostbite. Poor physical conditioning is a leading cause of hiking injuries; stretch and build up the foot and ankle muscles before a hiking trip. Listen to your body; pushing yourself to hike through even minor pain can lead to serious injuries.
Wear comfortable shoes to the airport (avoid flip-flops, which may cause you to trip). You may have to stand in a long line, walk a long way to the terminal or run for a connecting flight. Wear socks with those comfortable shoes; they will help prevent blisters and protect your feet from dirt and bacteria when you remove your shoes at security. Use those flip-flops in the locker room, gym shower or around the pool. Pack an antifungal product to prevent athlete's foot. Place a towel on the floor before entering the shower or bathtub; it will prevent you from slipping as you exit and help dry toes and prevent infection.
Pack a small first aid kit to treat blisters, scratches or cuts. If you suffer a puncture wound, see a foot doctor. The Mayo Clinic recommends that adults receive a tetanus booster shot every 10 years. If you receive a deep or dirty wound in your foot and it's been more than five years since your last tetanus shot, get a booster. Visit www.mayoclinic.com.
---
The Right Steps
Look after your feet — they need to last a lifetime.
* Wear shoes with firm soles and soft uppers
* Have both feet measured when buying shoes
* Buy athletic shoes at a store that specializes in them
* Trim or file toenails straight across
* Never cut corns or calluses or pop blisters
* Wash your feet daily; dry thoroughly, moisturize and powder them
* Inspect your feet daily; if you notice redness, swelling or cracks, consult a podiatrist
The content of this article is for informational purposes only. It is not intended to be a substitute for professional medical advice, diagnosis or treatment. Always seek the advice of your physician or other qualified health care provider with any questions you may have regarding a medical condition.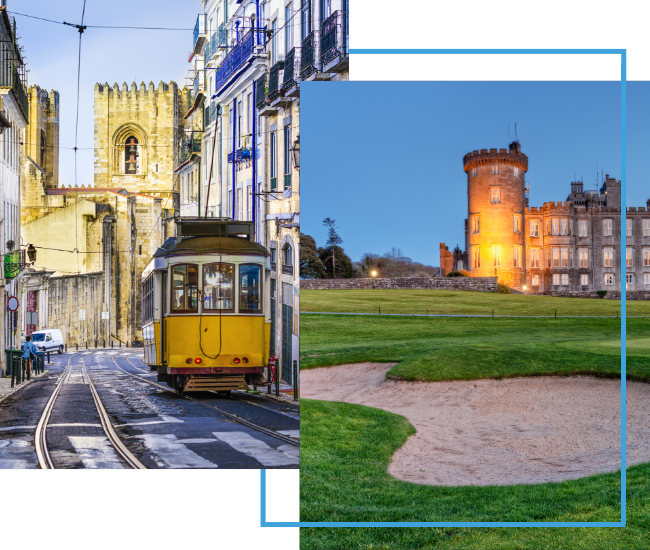 FX Excursions
FX Excursions offers the chance for once-in-a-lifetime experiences in destinations around the world.
Explore Excursions
Mazatlán, Mexico, has long been an attractive home destination for Canadian and American retirees, but, in recent years, young, digital nomads have also discovered the charms of this coastal city, finding inexpensive accommodations, beautiful weather and plenty of bandwidth for working remotely. The laid-back beach scene definitely eases the transition of relocating to Mexico's West Coast.
Sponsored Content
Filled with hidden treasures waiting to be discovered, Seoul invites travelers to unearth its many gems, and Seoul Tourism Organization is here to help travelers do just that. Through thoughtfully created initiatives like the Theme Tourism County Competition, Seoul Tourism Organization works closely with local districts to identify and showcase what makes each district unique and charming in all seasons.
For its third year, Global Traveler awards the airline, cruise line and hotel brand best representing diversity, equity and inclusion within the travel industry. Over the past year Global Traveler analyzed many airlines, cruise lines and hotel brands to determine which companies prove most committed to changing the world through diversity and inclusion.