Life-threatening illnesses may be chronic diseases people learn to live with while trying to lead a "normal" life. The top such diseases include coronary artery disease (CAD); ischemic heart disease or stroke; transient ischemic attack (TIA); chronic obstructive pulmonary disease (COPD); lower respiratory infections; cancers of the trachea, bronchia or lungs; HIV/AIDS; diabetes; diarrheal diseases; and tuberculosis. The list also includes deadly allergic reactions. Traveling with one or more of these diseases requires a preliminary discussion with your health care provider and approval for you to travel. Have your provider examine you from head to toe. Key elements of this risk assessment include the pre-travel health status of the traveler, destinations, duration and purpose of travel, the mode of transport, standards of accommodation, food hygiene and risk behavior before traveling. This information is necessary to determine which vaccinations need to be administered prior to your trip. Depending on the illness, get approval for travel from your medical specialist such as a cardiologist, pulmonologist, neurologist, oncologist or endocrinologist. See your dentist to make sure your teeth are in good health and free from infection, inflammation or pain. Think and plan ahead for all that could possibly occur due to your condition and be prepared for it. Research the availability of medical services in the destination, prophylaxis, emergency treatment kits, access to emergency care and self-treatment kits to take care of such risks as traveler's diarrhea. Purchase travel insurance including travel health insurance with appropriate coverage abroad in case of accident or sickness and medical evacuation insurance for emergency transport back to the United States. Bring a list of your medical conditions, chronic illnesses, medical treatment, medications, allergies and mental health history. Enter physicians' names and phone numbers in the United States on your cellphone, laptop or jump drive. Travelers should carry copies of all prescriptions including generic names, preferably translated into the local language of the destination. For controlled substances and injectable medications, travelers should carry a note on letterhead from the prescribing physician or travel clinic. Certain medications are not permitted in some countries. If you have a question about restrictions, contact the embassy or consulate of the designated country. The U.S. Embassy can also help. People with preexisting conditions such as diabetes or allergies should consider wearing a medical alert bracelet and make sure this information is on a card in their wallet and with other travel documents. Diabetics need to have a generous supply of medications, needles and syringes, testing supplies, blood glucose monitor (available with a prescription) and a letter on their provider's letterhead indicating all items. Travelers with a history of life-threatening allergic reactions should carry injectable epinephrine or auto-injectors of epinephrine such as the EpiPen 2-PAK, antihistamines and oral steroid medication at all times. These medications require a prescription. Keep medication accessible in your carry-on bag in labeled prescription bottles for clear identification. Pack enough medications for the duration of the trip plus an extra supply in case the trip is extended for any reason. Pack additional supplies such eyeglasses/contacts and their prescriptions or associated medications. Most people with medical conditions can fly safely provided they plan in advance for necessary precautions such as additional oxygen. The airline will supply oxygen for a fee, but you will need copies of your prescription for oxygen. Request additional oxygen for the airport to be delivered as you leave the aircraft. You must arrange to have oxygen delivered to your destination as well as for layovers during your flight. A frequent traveler with a permanent and stable underlying health problem or disability may obtain a frequent-traveler medical card from the medical or reservations department of many airlines. Airlines accept this card under specified conditions as proof of medical clearance and identification of the medical condition. Security checks can cause concern for travelers fitted with metal devices such as artificial joints, pacemakers or internal automatic defibrillators. Some pacemakers may be affected by modern security screening equipment. Any traveler with a pacemaker should carry a letter on letterhead from the cardiologist. Automatic external defibrillators (AED) are located throughout airports and on many planes. Check with your airline to see if it stocks one on each plane and if the staff know how to use it. If you have experienced sudden cardiac arrest, you may want to carry your own AED and travel with someone who knows how to use it and knows CPR. Many airlines have facilities to enable crew to contact a medical expert at a ground-based response center for advice on how to manage in-flight medical emergencies. The Centers for Disease Control and Prevention recommend travelers keep current on standard immunizations; inquire about other vaccinations or preventive medications; avoid insect bites; wear shoes when outside; follow precautions regarding food and drinking water; avoid animals and seek immediate care if bitten; practice safe sex, using condoms; and have a medical check-up upon returning home if they became ill while away. The content of this article is for informational purposes only. It is not intended to be a substitute for professional medical advice, diagnosis or treatment. Always seek the advice of your physician or other qualified health care provider with any questions you may have regarding a medical condition.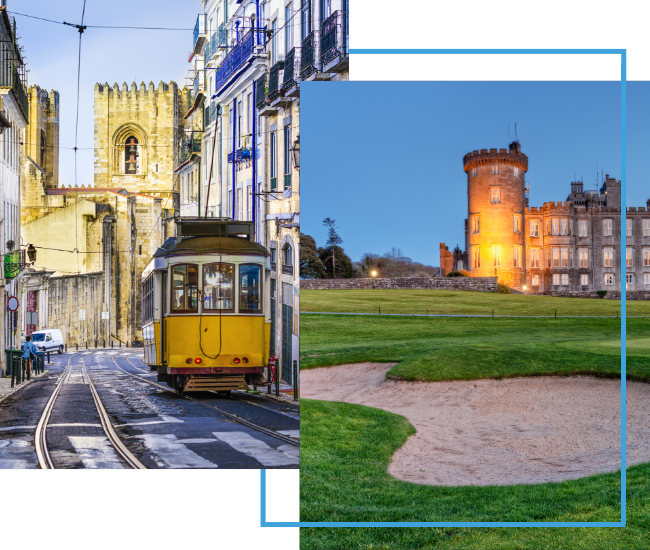 FX Excursions
FX Excursions offers the chance for once-in-a-lifetime experiences in destinations around the world.
Explore Excursions
There may not be snow in Los Angeles this season, but Waldorf Astoria Beverly Hills is certainly full of the holiday spirit, with Christmas, Hanukkah and New Year's events happening in the hotel's gorgeous event spaces.
Sponsored Content
Learning more about our readers' travel habits and preferences ensures Global Traveler delivers the content you desire. As the travel industry has adapted and changed over the last few years, it's more important than ever to connect. To best meet your short- and long-term travel content needs, please help us!
Looking for fun things to stuff into the toe of a few holiday stockings? Here are some great choices: