In the early 1980s, a new, mysterious disease spread through, at the time, the gay community, causing crippling infections and cancers that were killing people. There were concerns about blood supply, transmission through blood transfusions and at-risk populations. In the past 30 years, the United States made great progress in fighting HIV/AIDS. In many developing countries, people are not as fortunate.
AIDS killed more than 25 million people between 1981 and 2007, and an estimated 33.2 million people worldwide live with HIV as of 2007, making it one of the most destructive epidemics in history. Despite recent, improved access to antiretroviral treatment and care in many regions of the world, the AIDS epidemic claimed an estimated 2 million lives in 2007, of which about 270,000 were children.
HIV is human immunodeficiency virus. Scientists determined the virus started in West Africa from a type of chimpanzee virus — simian immunodeficiency virus — which was most likely transmitted to humans and mutated into HIV from hunters who came in contact with infected blood while hunting chimpanzees for meat. Over decades, HIV spread across Africa and into other parts of the world.
HIV can lead to acquired immune deficiency syndrome, or AIDS. There are two types of HIV: HIV-1 and HIV-2. In the United States, HIV primarily refers to HIV-1. Both types damage a person's body by destroying specific blood cells, CD4+ T cells, which are crucial in helping the body fight infections and diseases.
HIV can be transmitted by having unprotected sexual intercourse (anal, vaginal or oral) with someone who has HIV; having multiple sex partners; sharing a needle, syringes or other illicit drug-injecting equipment with someone who has HIV; receiving an organ transplant from an infected donor; or receiving a blood transfusion, although this is rare in the United States, as our blood supply has been tested for HIV since 1985. The presence of other sexually transmitted diseases can increase the risk of infection. Newborns catch HIV from their infected mothers before and during birth and through breast feeding. Health care providers run the risk of infection by a needle stick with infected blood. Casual contact in the home, workplace or public spaces poses no risk of HIV transmission.
Within a few weeks to two months of being infected with HIV, some individuals develop flu-like symptoms lasting a week or two. While some people may have more severe symptoms or symptoms that last a long time, others may have no symptoms for 12 or more years. People living with HIV may appear and feel healthy for several years, but the HIV is still affecting their bodies. During this period, people are highly infectious; the HIV is present in large quantities in genital fluids and blood.
During late stages of HIV infection, the virus severely weakens the immune system, and those infected may experience rapid weight loss; fever or profuse night sweats; unexplained fatigue; prolonged swelling of the lymph glands in the armpits, groin, or neck; and diarrhea lasting more than a week. Other symptoms are sores of the mouth, anus or genitals; pneumonia; red, brown, pink or purplish blotches on or under the skin or inside the mouth, nose, or eyelids; memory loss; depression; and other neurologic disorders. Because these symptoms can be related to other illnesses, the only way to find out if you are infected with HIV is to get tested.
Twenty-one percent of Americans living with HIV do not know they are infected. The Centers for Disease Control recommend HIV testing for adults, adolescents and pregnant women routinely. Regular screenings allow health care providers to counsel people unaware they are infected on safe-sex practices, the need to avoid high-risk behaviors and starting antiretroviral therapy. HIV testing can be performed anonymously.
Today, there are 31 antiretroviral drugs approved by the Food and Drug Administration to treat HIV. These treatments do not cure HIV or AIDS but rather suppress the virus, even to undetectable levels. By suppressing the amount of virus in the body, people infected can lead longer, healthier lives. However, they can still transmit the virus and must continuously take antiretroviral drugs to maintain their health quality.
Infection with HIV is serious even though the outlook is improving. Receiving a diagnosis of any life-threatening illness is devastating, but the emotional, social and financial consequences of HIV/AIDS can make coping with this illness especially difficult for patients and those closest to them. A wide range of services and resources are available. Most clinics have social workers, counselors and nurses who can help with problems or refer patients to others.
The first World AIDS Day was observed Dec. 1, 1988, and is commemorated yearly. It brings together people from around the world to raise awareness about HIV/AIDS and demonstrates international solidarity in the face of the pandemic. The day is an opportunity for public and private partners to spread awareness and encourage progress in prevention, treatment and care in high-prevalence countries and around the world.
Reduce Your Risk
• Get tested regularly.
• Consider practicing abstinence.
• Remain faithful to your spouse or partner.
• Consistently use male latex or female polyurethane condoms each time you have sex.
• Do not share needles.
• If you are a health care worker, use personal protective equipment when coming in contact with blood or bodily fluids.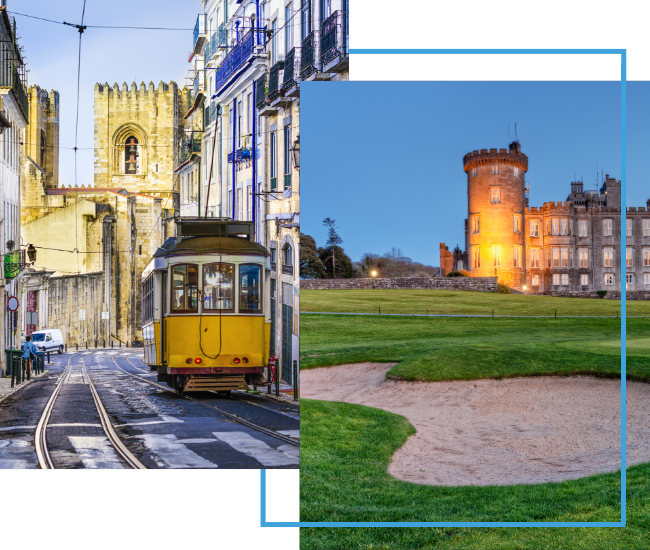 FX Excursions
FX Excursions offers the chance for once-in-a-lifetime experiences in destinations around the world.
Explore Excursions
Think of Tokyo and your mind may wander to the neon signs and bustling crowds of Shibuya and Shinjuku, or the tranquility of the Meiji Jingu shrine, but this huge city offers much to those who explore away from the main tourist areas.
Sponsored Content
IHG Hotels & Resorts is thrilled to announce the launch of a new mobile product feature for members: IHG Wi-Fi Auto Connect. This feature is now available exclusively in the IHG One Rewards mobile app for both iOS and Android users and will automatically connect IHG One Rewards members to WiFi upon arrival at more than 5,000 IHG hotels worldwide — no separate passwords or log-ins needed. This is in addition to the exciting benefits of being an IHG Business Edge member. IHG Business Edge provides small- and medium-sized businesses access to a user-friendly portal that displays comprehensive spending and savings data while providing the convenience of direct booking with a guaranteed discount.
Automotive museums of all sizes will always capture the imaginations of car and racing aficionados. However, the best deliver a lot of substance beyond the machine itself. Some place an emphasis on science and technology or history, while others display iconic cars from film and television. Museums established and operated by the world's top automakers (think Mercedes, BMW, Audi and Porsche in Germany, and Toyota, Honda and Nissan in Japan) have built-in followings.