Despite the availability of a safe, inexpensive and effective vaccine, measles remains the leading cause of death among young children globally. Each year, measles infects 20 million people worldwide. In 2011, there were 158,000 measles deaths globally — 430 a day, or 18 deaths every hour. Most were children younger than 5, and more than half of the deaths occurred in India. About 95 percent of measles deaths occur in low-income countries without vaccination programs.
Measles is common in Europe, Asia, the Pacific, Africa and the Americas, usually occurring in late winter and spring. An aggressive vaccination program almost eliminated measles in the United States; most outbreaks now result from international travel. This year, the number of U.S. measles cases more than doubled. As of Aug. 24, 139 cases were reported; about 26 percent of these people got measles abroad and brought it home, resulting in outbreaks in U.S. communities including Fort Worth, Texas, and Portland, Ore.
Measles is a highly contagious, serious respiratory disease caused by a virus. It is the most deadly of all childhood rash/fever illnesses. The measles virus normally grows in the cells in the back of the throat and lungs. It is spread by breathing, coughing or sneezing; droplets spray into the air and remain contagious on surfaces for up to two hours.
Those at risk for measles are children and adults who never received the measles vaccine; infants too young to receive the vaccine (less than 1 year); people with weakened immune systems, even if vaccinated; and adults born in 1957 or later who are not known to be immune to measles.
Symptoms generally begin seven to 14 days after infection and include bloodshot eyes, light sensitivity, blotchy rash, fever, cough, runny nose, sore throat, red and watery eyes, and feeling run down and achy. Tiny white spots with bluish-white centers appear inside the mouth two to three days after symptoms begin. Three to five days after the first symptoms, a red or reddish-brown rash appears, usually beginning on the face at the hairline and spreading to the neck, trunk, arms, legs and feet. When the rash appears, the fever may spike to 104 degrees. In a mild to moderate case, fever subsides and the rash fades after a few days. Infected people are most contagious four days before until four days after rash onset.
Complications include severe diarrhea, dehydration, pneumonia, bronchitis, ear infection, loss of hearing, blindness and encephalitis. Severe cases are more common among poorly nourished young children, especially those with insufficient intake of Vitamin A or immune systems weakened by HIV/AIDS or other diseases.
Most measles-related deaths are caused by complications, which are more common in children under 5 and adults over 20. As much as 10 percent of measles cases result in death among populations with malnutrition and a lack of health care. Pregnant women infected with measles are at risk of severe complications, miscarriage or preterm delivery. People who recover from measles are immune for life.
Call your health care provider if you or your child has symptoms of measles. Diagnosis is based on physical examination or a measles blood test. A viral culture may be collected, but this test is rarely done.
Measles is treated with supportive care: plenty of rest, fluids and nutrition. Acetaminophen (Tylenol), bed rest and humidified air may relieve symptoms. Antibiotics may be ordered for an accompanying ear infection or respiratory infection. Some children need Vitamin A supplements to reduce risk of death and complications, usually in less-developed countries where nutrition is poor. Infected adults may require hospitalization.
Measles has been preventable through vaccination since 1963. People who do not have evidence of immunity (not fully vaccinated) are at risk during international travel. The measles vaccine contains live, attenuated measles virus and is highly effective. Taking immune serum globulin six days after exposure to the virus can reduce the risk of infection or lessen severity.
Before traveling abroad, check with your health care provider regarding your vaccination status and that of family traveling with you. Infants six to 11 months old should have one dose of the measles, mumps, rubella (MMR) vaccine. Children 12 months or older need two doses separated by at least 28 days. Adolescents or adults who have not had measles or been vaccinated should get two MMR doses separated by at least 28 days.
The Centers for Disease Control and Prevention created guidelines for measles vaccination; pediatricians explain these guidelines to parents and encourage vaccination for children. Vaccines may have mild side effects. Talk to your health care provider about the risk and benefit of vaccines.
Some parents refuse to vaccinate their children because of unfounded fears that MMR vaccine causes autism. Large studies of thousands of children have found no such connection. Not vaccinating children can lead to outbreaks of measles, mumps and rubella, all of which are serious diseases. The Measles & Rubella Initiative aims to reduce measles mortality by 95 percent by 2015.
The content of this article is for informational purposes only. It is not intended to be a substitute for professional medical advice, diagnosis or treatment. Always seek the advice of your physician or other qualified health care provider with any questions you may have regarding a medical condition.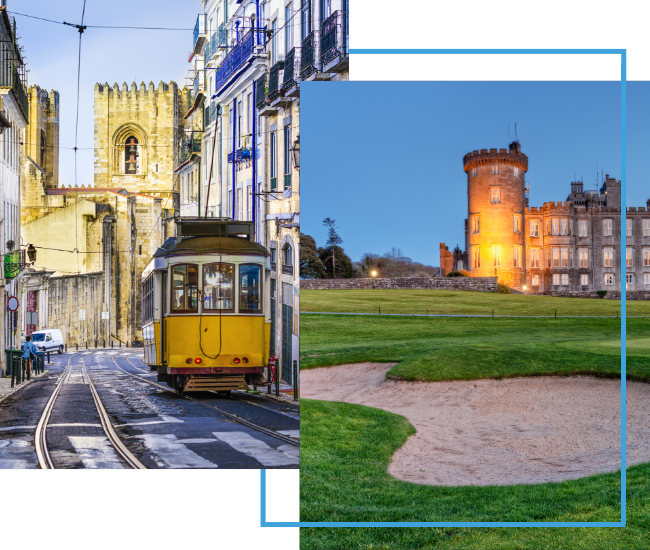 FX Excursions
FX Excursions offers the chance for once-in-a-lifetime experiences in destinations around the world.
Explore Excursions
Think of Tokyo and your mind may wander to the neon signs and bustling crowds of Shibuya and Shinjuku, or the tranquility of the Meiji Jingu shrine, but this huge city offers much to those who explore away from the main tourist areas.
Sponsored Content
Filled with hidden treasures waiting to be discovered, Seoul invites travelers to unearth its many gems, and Seoul Tourism Organization is here to help travelers do just that. Through thoughtfully created initiatives like the Theme Tourism County Competition, Seoul Tourism Organization works closely with local districts to identify and showcase what makes each district unique and charming in all seasons.
Automotive museums of all sizes will always capture the imaginations of car and racing aficionados. However, the best deliver a lot of substance beyond the machine itself. Some place an emphasis on science and technology or history, while others display iconic cars from film and television. Museums established and operated by the world's top automakers (think Mercedes, BMW, Audi and Porsche in Germany, and Toyota, Honda and Nissan in Japan) have built-in followings.