A significant portion of our global population experiences some sort of physical, mental or emotional disability that affects their activities of daily living, whether it's something they were born with or something acquired through accident, illness or war. With the help of positive attitudes and medical and technological advances, however, individuals with disabilities can still enjoy traveling, for business or pleasure.
Planning is the most important aspect of a trip for someone with a disability, as it is for any traveler. Start by getting medical clearance for travel from your physician, then think through the entire trip. Consider the destination, climate, activities, dietary requirements and access to special foods, medications and equipment. Anticipate health risks that could exacerbate your condition. For example, travelers with asthma should avoid polluted areas, and diabetics with foot care problems should avoid long walking tours of a city. Explore the availability of medical treatment, emergency care and medical supplies at your destination, and consider purchasing travel health insurance in case you become ill and need to be flown back home.
Make reservations as far in advance as possible and give the airline prior notice of assistance you may need. A reservation agent or the airline's website can provide specific policies and services regarding passengers with disabilities.
Let the airline know if you are traveling with a wheelchair or scooter. Also alert them in advance if you will be accompanied by a service dog (you may need supporting documentation) or will be using a portable oxygen concentrator (only certain models are approved for onboard use by the FAA). Let them know if you need assistance when boarding, such as an aisle chair, a narrow chair on wheels to usher passengers down aisles. If you are able to use a standard plane restroom but are unable to walk there, ask that an aisle chair be available during the flight. If you have a layover, request that your equipment be returned to you between flights so that you can be independent at the airport and reduce the risk of equipment loss. Always confirm that the airline has a record of your requests 48 hours prior to departure.
If you are traveling with a scooter or power chair, arrange for ground transportation at your destination that can accommodate your equipment. Prepare for equipment breakdown by locating resources for wheelchair repair and rental services at your destination.
Arrive early at the airport. Alert the sky captain if you need a wheelchair or need to be driven to your gate. Check in your own wheelchair or scooter at the boarding gate and request it be brought to you at your arrival gate. Follow the manufacturer's recommendation for battery storage when traveling. You can request that your fold-up wheelchair or walker be stowed in the onboard coat closet, but there is usually only room for one, and it is available on a first-come basis. Not all aircraft have a coat closet.
Make sure your equipment includes your name, address and a gate delivery tag if it is being stowed below. Attach clear instructions for disconnecting batteries or preparing the item for transport and reassembly. Continental Airlines provides a downloadable wheelchair information card on its website.
People with disabilities have the right to pre-board prior to other passengers. Arrive at the gate at least 40 minutes prior to flight time. Inform the gate agent of your desire to pre-board and stay near the gate.
Before landing, remind the flight attendant that you will need a wheelchair or your equipment brought to the gate so they can radio ahead. If you have any problems or equipment is damaged, ask to speak to the complaint resolution officer.
The rights of disabled travelers are protected under the Americans with Disabilities Act and the Air Carrier Access Act, which prohibits discrimination by U.S. or foreign air carriers on the basis of physical or mental disability. The U.S. Department of Transportation operates a toll-free hotline to assist air travelers with disabilities, even those with time-sensitive disability-related issues that need to be addressed in real time. If you believe your treatment by an airline violates the ACAA and would like the DOT to investigate, you must submit a complaint to the Aviation Consumer Protection Division. You can also research the number of disability discrimination complaints each year for each airline.
---
Plan Ahead
Find information on air travel, accessible accommodations, specialized disability travel agents and more.
http://airconsumer.ost.dot.gov/
http://www.makoa.org/travel.htm
http://www.tsa.gov/travelers/airtravel/specialneeds/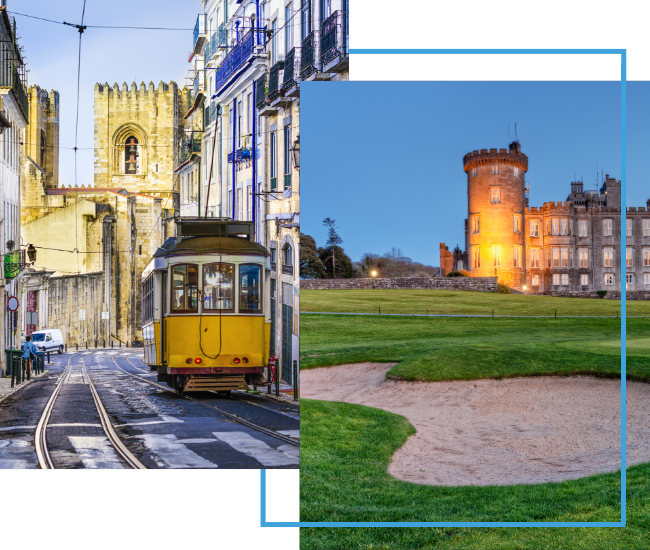 FX Excursions
FX Excursions offers the chance for once-in-a-lifetime experiences in destinations around the world.
Explore Excursions
Imagine yourself lounging in a stone cottage suite with a fireplace and freestanding tub, sipping hot chocolate in a rustic game and reading room with a raftered ceiling, and ice skating and cross-country skiing in the crisp mountain air. Sounds pretty perfect, doesn't it? Especially when you add in seasonal touches.
Sponsored Content
In an increasingly digital and interconnected world, the Global Business Travel Association (GBTA) Convention remains an indispensable platform for business travel industry professionals seeking to make the most of the power of face-to-face connections. Taking place August 13–15 in Dallas, the 2023 GBTA Convention provides the unique opportunity for professionals and companies to join visionaries, thought leaders and industry experts for meaningful networking, cutting-edge insights and inspiring innovation.
For the first time in Olympic history, when the 2024 Summer Olympics kick off on July 26, 2024, they will not do so in a stadium. Instead of an Olympic venue, the entire city of Paris will become the Olympic stadium, hosting the games among monuments, on bridges and on the grounds of some of the world's most historic sites. The Opening Ceremony will take place on the River Seine, where athletes will drift along on a flotilla of boats as spectators wave them on from the quays and bridges throughout the city.