ADULT ATTENTION-DEFICIT/HYPERACTIVITY disorder is a mental health disorder that presents a combination of persistent problems such as distractibility, hyperactivity and impulsive behavior. Adult ADHD can lead to unstable relationships, poor work or school performance, low self-esteem and other problems. ADHD can make life difficult and has been linked to unemployment, financial problems, trouble with the law and alcohol or other substance abuse. Frequent car accidents or other accidents, poor physical and mental health and suicide attempts may also be associated with ADHD.
Although symptoms usually start in early child- hood, in some cases ADHD is not diagnosed until adulthood. Adult ADHD symptoms may not be as clear as they are in children. Adults with ADHD may experience a decrease in hyperactivity but continue to struggle with other symptoms.
While many adults with ADHD have successful careers, others may struggle with a variety of challenges including disorganization, poor time management skills, problems prioritizing and trouble multitasking or managing complex projects. Those experiencing frequent mood swings, low frustration tolerance and difficulty coping with stress may face additional problems in the workplace.
Almost everyone has some symptoms similar to ADHD at some point in their lives. If your difficulties are recent or occurred only occasionally in the past, you probably don't have ADHD. ADHD is diagnosed only when symptoms are severe enough to cause ongoing problems in more than one area of your life. Certain ADHD symptoms are similar to those caused by other conditions such as anxiety or mood disorders, making diagnosis difficult.
Many adults with ADHD also have at least one other mental health condition, such as depression or anxiety. If any of these symptoms continually disrupt your life, talk to your doctor about whether you might have ADHD. Seek assistance from a career counselor, psychologist, social worker or other health care worker with career counseling training to help you understand and cope with ADHD on the job.
Although ADHD doesn't cause other psycho- logical or developmental problems, other disorders often occur and make treatment more challenging. Many adults with ADHD also have depression, bipolar disorder or another mood disorder. While mood problems aren't necessarily due directly to ADHD, a repeated pattern of failures and frustrations due to ADHD can worsen depression and anxiety. Adults with ADHD are at increased risk of other psychiatric disorders, such as personal- ity disorders, intermittent explosive disorder and substance use disorders. Adults with ADHD may score lower on academic testing than expected for their age, intelligence and education. Learning dis- abilities can include problems with understanding and communicating.
Treatment for adult ADHD includes medications, psychological counseling and treatment for mental health conditions that occur along with ADHD. A combination of these often provides the most effective treatment. Treatments can help manage many symptoms of ADHD, but they don't cure it. It may take some time to determine what works best for you.
Adults with ADHD may be unpredictable and forget appointments, miss deadlines and make impulsive or irrational decisions. These behaviors can strain the patience of the most forgiving co-worker, friend or partner. Therapy that focuses on these issues and ways to monitor behavior can help, as can classes to improve communication and develop conflict resolution and problem-solving skills, couples therapy and classes for family members to learn more about ADHD.
Support groups allow you to meet other people with ADHD so you can share experiences, information and coping strategies. Involve your spouse, close relatives and friends in your treatment. You may feel reluctant to let people know you have ADHD, but it can help them understand you better and improve your relationships.
Coping strategies can help you succeed in work- and life-related activities. Electronic devices such as smartphones, tablets and computers are especially helpful for making checklists of daily tasks, keeping track of appointments and deadlines, and organizing information. Break down tasks into smaller, more manageable steps. Set reminders and note things you need to remember.
Get in the habit of using these systems consistently. Follow a routine that's consistent from day to day and keep items such as your keys and wallet in the same place.
Although the Americans with Disabilities Act mandates employers with 15 or more employees must provide reasonable accommodations for employees with disabilities, there are pros and cons to disclosing an ADHD diagnosis to your employer. Consider whether others with ADHD disclosed in the past and received a favorable outcome, what types of mental health programs your company embraces, how open your organization is to providing accommodations to employees with disabilities and other challenges, and how much your company knows about ADHD.
The benefit of disclosing an ADHD diagnosis is access to accommodations under the law: Know what specific accommodations are necessary to fulfil your job responsibilities, helping you become more productive and efficient and allowing you to focus on the work rather than managing ADHD symptoms. Unfortunately, in some industries disclosing can still put people at a disadvantage due to misconceptions about ADHD. It remains an individual decision whether or not to disclose. It is possible to request accommodations on the job without disclosing your disability or calling them accommodations. Speak with your employer about your unique work style and focus on what you can do for the company if you have the environment you need to be more creative and productive. Keep the discussion in the context of being a valuable and more productive worker.
Find informative discussions about ADHD in the workplace on the Attention Deficit Disorder Association's website at adhdatwork.add.org
The content of this article is for informational purposes only. It is not intended to be a substitute for professional medical advice, diagnosis or treatment.
Always seek the advice of your physician or other qualified health care provider with any questions you may have regarding a medical condition.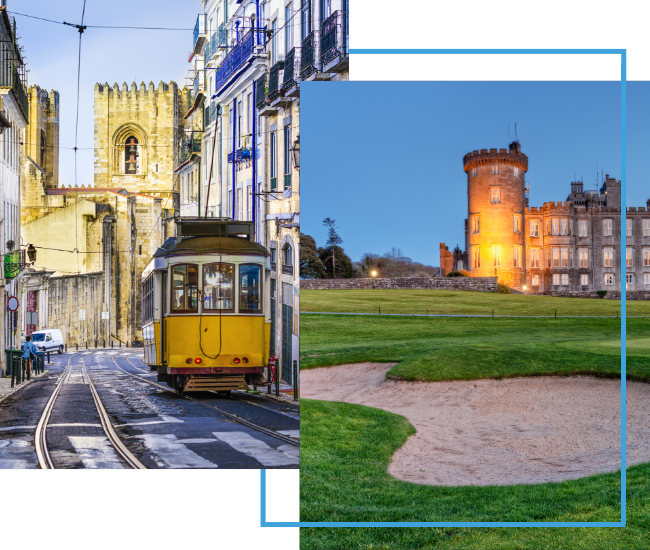 FX Excursions
FX Excursions offers the chance for once-in-a-lifetime experiences in destinations around the world.
Explore Excursions
Corsica with steep, gray cliffs overlooking the Mediterranean and sandy beaches attracting summer visitors, is a French-governed island sometimes confused with Sardinia and Sicily, Italian islands to the south. Fortunately, all three islands share the same love for good wine, food and sun-splashed beaches.
Sponsored Content
Are you looking to enhance your business trip with a little leisure? Look no further than Portugal, a country renowned for its captivating blend of history, culture and natural beauty. And with TAP Air Portugal, you can effortlessly transform your business trip into an unforgettable bleisure adventure. Discover why Portugal and TAP Air Portugal are the perfect combination for an enriching and rejuvenating experience.
If you're ready to do a little holiday catch-up with your besties, make a beeline for Conrad New York Downtown. The lobby metamorphosed into a holiday forest of heavenly scented, decorated Virginia Spruce trees. Make your first stop ATRIO Barista Station in the lobby for a complimentary hot spiced apple cider (until Dec. 3) or hot chocolate (Dec. 22­–24).