Do you remember polio? Poliomyelitis, also known as infantile paralysis, triggers memories of standing in line with my siblings and parents waiting to receive the polio vaccine via sugar cube. We went back three times for vaccine-laced sugar cubes — a smart way to quickly vaccinate many children. Franklin D. Roosevelt contracted polio as an adult and spent much time hiding it from the public.
Polio is an infectious disease attacking the nervous system, spread by direct person-to-person contact, especially in areas with inadequate sanitation. Polio is contracted by contact with infected mucus or phlegm from the nose or m…outh or with infected feces. The virus enters through the mouth or nose, multiplies in the throat and intestinal tract and is absorbed through the blood and lymph system. It can also be transmitted through contaminated water or food. The time from infection to symptom ranges from five to 35 days.
Many believe polio has been eradicated worldwide; however, it still exists. In the United States, the last case of naturally occurring polio was in 1979. Today, despite a global eradication campaign, poliovirus continues to affect children and adults in Afghanistan, India, Nigeria and Pakistan. Countries with re-established transmission of polio include Angola, Chad, the Democratic Republic of Congo and the Sudan. Countries with imported poliovirus that are experiencing ongoing outbreaks are China, Congo, Côte d'Ivoire, Gabon, Guinea, Kenya, Liberia, Mali, Mauritania, Nepal and Niger.
Risks for a traveler include lack of polio immunization followed by exposure. Take heed if traveling to areas with recent polio outbreaks. Those most likely to contract the disease are children, pregnant women, the elderly and people with weakened immune systems.
Polio is more common in the summer and fall and is so contagious that anyone living with a recently infected person is likely to contract polio. People carrying the virus can spread it for weeks. Extreme stress or strenuous physical activity can depress your immune system after being exposed to poliovirus.
There are three basic patterns of polio infection: subclinical, non-paralytic and paralytic. The vast majority of people infected do not become sick or are not even aware they have been infected. Non-paralytic polio does not lead to paralysis but usually causes flu-like signs and symptoms including fever, sore throat, headaches, vomiting, fatigue, back or neck pain and stiffness, pain or stiffness in the arms or legs, muscle spasms or meningitis.
In rare cases, infection leads to paralytic polio, the most serious form, with several types based on the part of the body affected: spinal polio (spinal cord), bulbar polio (brainstem) and bulbo-spinal polio (brain and spinal cord). Initial symptoms include fever and headaches followed by a loss of reflexes, severe muscle aches and spasms and loose and floppy limbs (flaccid paralysis), often worse on one side of the body. Onset of paralysis may be sudden. Paralytic polio can lead to temporary or permanent muscle paralysis; disability; and deformities of the hip, ankles and feet. Although many can be corrected with surgery and physical therapy, these treatments are not available in developing countries where polio is still endemic, and children who survive may spend their lives with severe disabilities.
The goal of treatment is to control symptoms while the infection runs its course. People with severe cases may need life-saving measures, especially mechanical ventilation to breathe. Symptoms are treated based on severity and include antibiotics for secondary infections (not the polio), moist heat to reduce muscle spasms and pain, painkillers to reduce headache and spasms, bed rest and a nutritious diet. Physical therapy, braces, corrective shoes or orthopedic surgery are additional treatments.
Post-polio syndrome affects some people decades after they had polio, about 25–35 years after the disease. Common signs include progressive muscle or joint weakness or pain; general fatigue or exhaustion after minimal activity; muscle atrophy; breathing or sleeping problems; sleep-related breathing disorders, such as sleep apnea; and a decreased tolerance of cold temperatures.
The prognosis of polio depends on the form and the site affected. If the spinal cord and brain are not involved (as in more than 90 percent of cases), complete recovery is possible. Brain and spinal cord involvement is a medical emergency. Disability is more common than death. Infection high in the spinal cord or the brain increases the risk of breathing problems.
Although improved public sanitation and careful personal hygiene help reduce the spread of polio, the most effective preventive measure is the polio vaccine. In the United States, most children receive four doses of inactivate poliovirus (IPV) at 2, 4 and between 6 to 18 months, with a booster between 4 and 6 years old when entering school. Most U.S. adults are immune due to childhood vaccinations. The Centers for Disease Control advise protecting against polio if you are traveling anywhere there is risk. If you are a previously vaccinated adult who plans to travel in an area of polio outbreaks, get a booster dose of IPV. Immunity following a booster lasts a lifetime.
Call your healthcare provider if someone close to you has developed poliomyelitis and you have not been vaccinated, if you develop symptoms of polio or if your child's immunization is not up to date. For more information, visit www.polioeradication.org.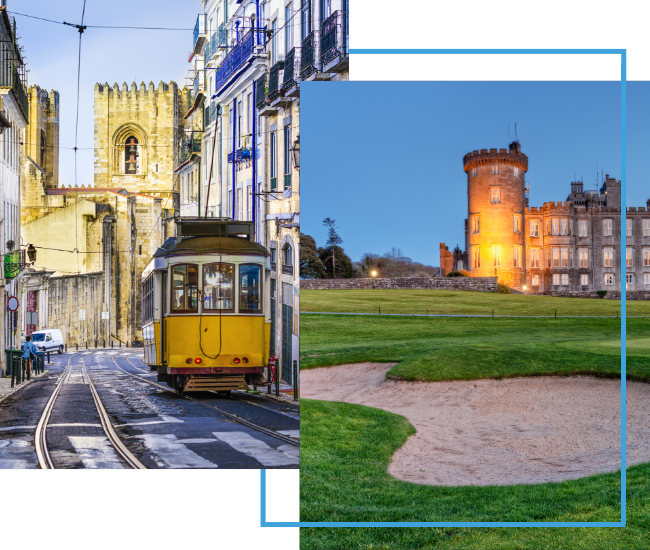 FX Excursions
FX Excursions offers the chance for once-in-a-lifetime experiences in destinations around the world.
Explore Excursions
Mazatlán, Mexico, has long been an attractive home destination for Canadian and American retirees, but, in recent years, young, digital nomads have also discovered the charms of this coastal city, finding inexpensive accommodations, beautiful weather and plenty of bandwidth for working remotely. The laid-back beach scene definitely eases the transition of relocating to Mexico's West Coast.
Sponsored Content
United Airlines is in the midst of a major initiative to modernize its fleet over the next several years. After first announcing the plan in 2021, planes fitted with United's signature interior are finally beginning to appear across the airline's narrowbody fleet of Boeing and Airbus planes. United flyers are sure to notice these enhancements from the moment they step on board: Each new or updated plane sports remodeled seats, seatback entertainment screens for everyone, Bluetooth connectivity and more, all adding up to a better experience on every journey.
For its third year, Global Traveler awards the airline, cruise line and hotel brand best representing diversity, equity and inclusion within the travel industry. Over the past year Global Traveler analyzed many airlines, cruise lines and hotel brands to determine which companies prove most committed to changing the world through diversity and inclusion.