WHEN TRAVELING WITH FAMILY or friends who become ill, you may have to advocate for them to receive the best health care or have their concerns taken seriously. Or you may need a health advocate yourself. A health advocate is a family member, friend, trusted co-worker or a hired professional who can ask questions, write down information and speak up for you so you can better understand your illness and receive the care and treatment you need, giving you peace of mind so you can focus on your recovery.
An effective advocate — at home or abroad — is someone you trust who is willing to act on your behalf as well as someone who can work well with members of your health care team. Select a person with good communication skills who is assertive but calm, organized and willing to ask questions. Decide how your advocate can help and what you want to handle on your own. You may want help clarifying your options for hospitals, doctors, diagnostic tests and procedures or treatment choices. Decide if you would like your advocate to accompany you to tests, appointments, treatments and procedures. Assure your wishes are carried out when you may not be able to do so yourself.
Provide your advocate with details of your medical history; you may want to provide access to your electronic health record so he or she can refer to test results or notes, ask for refills on prescriptions and email questions or concerns to the physician. Make sure you give permission for the doctor and other care professionals to share information about you with your advocate.
Arrange for your designated advocate to be the spokesperson for the rest of your family and make sure your family members know this. This will provide a consistent communication link for your caregivers and help minimize confusion and misunderstandings within your family. Make sure your doctor and nurses have your advocate's phone number and that your advocate has the numbers for your providers, hospital and pharmacy, as well as anyone else you want to contact in case of an emergency.
You may consider using a professional advocate. Hospitals usually include professional staff as patient representatives or advocates. Social workers, nurses and chaplains may also fill this role. These advocates can help cut through red tape. However, remember they work for the hospital.
Make sure a medication reconciliation is conducted, meaning a pharmacist, health care provider or nurse checks your medications against what the provider ordered. This way you will receive all your daily medications at the correct dose and time.
If traveling abroad and language is an issue, it is best not to use a hospital interpreter. Languages have many dialects. Make sure the translation is accurate since your care and life may depend on it. U.S. hospitals currently use language translation services that ensure accuracy. Usually there is a phone number you can call to request a translator fluent in the language, dialect and English. They are available 24/7 and provide translators for more than 300 languages and dialects.
Online language services and apps are also available to provide accurate verbal communication between patients and health care providers. A 2019 National Institutes of Health research study rated Canopy Speak, Google Translate, Microsoft Translate, NeverPapapo Translate, SayHi Translate and TripLingo as the top health care translation apps. All ranked highest for assessment, diagnosis, treatment, care planning, discharge, medicolegal conversations including consent and cultural diversity in language.
Telemedicine is now global and offers a great way to connect with your provider who knows you and cared for you. The doctor can provide interactive health care utilizing technology and telecommunications. The provider's willingness and ability to provide a remote overseas consultation will vary with the nature of the problem, a willingness to work pro bono or the ability to charge for services, as well as the time of day.
As you age, you may have more health issues to discuss. It helps to have two people hear the discussion, as it's difficult for one person to remember all the details. While your personal health advocate can help if you're hospitalized, keep in mind hospital patient advocates, geriatric care managers, registered nurses and social workers often serve as health care advocates.
Advocacy safeguards the rights of the patient and seeks to ensure people have their voice heard when decisions are made about their lives. Choose someone you respect and trust who is discreet and has your best interest in mind at all times.
The content of this article is for informational purposes only. It is not intended to be a substitute for professional medical advice, diagnosis or treatment.
Always seek the advice of your physician or other qualified health care provider with any questions you may have regarding a medical condition.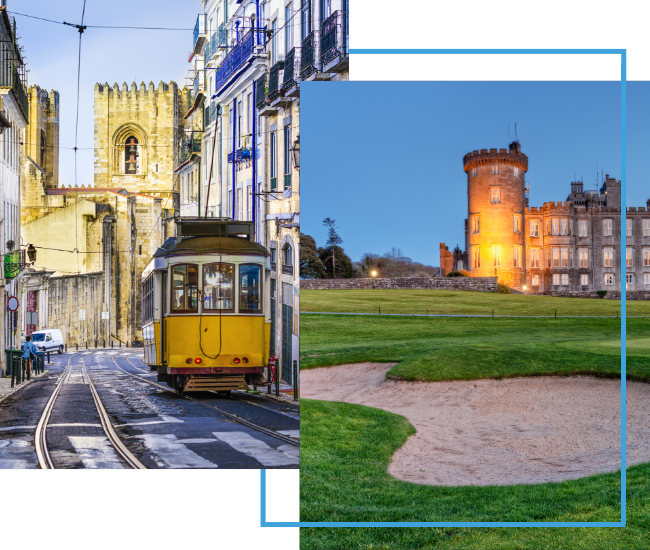 FX Excursions
FX Excursions offers the chance for once-in-a-lifetime experiences in destinations around the world.
Explore Excursions
There may not be snow in Los Angeles this season, but Waldorf Astoria Beverly Hills is certainly full of the holiday spirit, with Christmas, Hanukkah and New Year's events happening in the hotel's gorgeous event spaces.
Sponsored Content
From the moment you step onboard Air Tahiti Nui's Tahitian Dreamliner, you will be transported to The Islands of Tahiti. The French Polynesian carrier considered every detail to awaken its passengers' senses, creating the feeling you are already on the Islands while 30,000 feet in the air.
Looking for fun things to stuff into the toe of a few holiday stockings? Here are some great choices: