FORGETTING MEDICATION WHILE traveling is an inconvenience in the best of circumstances. If you use a retail chain pharmacy like CVS or Walmart in the United States and are traveling domestically, the same chain pharmacy can internally transfer your prescription to get it filled in the state you are visiting, or the pharmacist may be able to give you a few pills to hold you over during your stay.
Those who purchase travel insurance can contact the customer service department provided in the insurance policy and request help to receive medication out of the country. The travel concierge will call physicians and pharmacies at home and abroad and then guide you on the next steps.
To find a doctor or clinic abroad where you can get a new prescription, contact the nearest American Embassy or Consulate. (Before your trip, get the contact information through the U.S. State Department.) You can also contact the International Association for Medical Assistance to Travellers online. Some prescriptions may be difficult to refill in foreign countries or may have different doses, and newer medications may not be available. In some countries, a narcotic pain medication may be illegal. In these cases, you may need to get in touch with your health care provider at home to find out whether you can change your dose or use a substitute medication until you get home.
The U.S. Food and Drug Administration warns filling a prescription abroad could lead to adverse health consequences. The name of the medication abroad may look the same as the one you take at home but may have a different active ingredient. This could cause serious or irreversible harm. Buy medications from licensed pharmacies recommended by the U.S. Embassy or Consulate and get a receipt. Ask the pharmacist if the medication has the same active ingredient as the one you take. Make sure it is in its original package with no broken seal. Watch for counterfeit medications.
The availability of medications abroad depends on factors such as import restrictions, pharmaceutical interest in distribution to a particular country, national drug preference and regulations and requirements to use domestic pharmaceuticals.
Walgreens Pharmacy is now global, with a business presence in 25 countries. Walgreens also owns Duane Reade and recently acquired Rite Aid. The international branch of Walgreens — Walgreens Boots Alliance — operates 4,767 retail stores in eight countries besides the United States, Puerto Rico and the U.S. Virgin Islands. These include the United Kingdom, Mexico, Chile, Thailand, Norway, the Republic of Ireland, the Netherlands and Lithuania. If your forgotten prescription medications are from a U.S. Walgreens and you are visiting one of these countries, call your pharmacist to see if the prescriptions can be transferred to the WBA pharmacy in your destination.
Each country has its own guidelines for illegal medications. Medicines commonly prescribed or available over the counter in the United States may be unlicensed or controlled substances elsewhere. In Japan, some inhalers and certain allergy and sinus medications are illegal. The United Arab Emirates' strict narcotics laws have landed many travelers in prison.
While asking someone to ship your prescription drugs to you sounds like the easiest solution to your problem, it is the most difficult. Only pharmacists may ship prescription medications through the U.S. Postal Service, and only Drug Enforcement Agency-registered entities can send or receive drugs containing controlled substances, such as opiates, through the mail.
If you are traveling in the United States but live in another country, ask a trusted person to ship your prescription medications and a doctor's letter to a Customs and Border Control officer or broker, preferably by courier. The officer will contact the Food and Drug Administration to start the inspection process, which must be completed before you can receive your package. Because this inspection process takes time, it is not a good solution if you need to replace your lost medications right away.
In Canada you can only mail drugs and controlled substances under certain conditions. Unless you are licensed under Canadian law, you are not allowed to mail narcotics or controlled drugs to or from Canada. You may not mail controlled drugs or narcotics within or from the United Kingdom.
The best approach is to pack your medications in your carry-on, then check, double- check and triple-check you have them. Fill your prescriptions before you go. Bring enough medicine to last your whole trip plus a few extra days in case of delays. Copy your prescriptions and keep a copy with you. Better yet, take a picture of your prescriptions, prescription bottles and medication list with your phone. Know the generic names of all your prescriptions.
Carry a letter from your doctor (on his professional letterhead with his contact information) describing your medical conditions and the medications you take. Carry a list of all your health care providers with contact information. Take a picture of this letter and list with your phone. Make sure you know how to safely store your medications while traveling. Some can be affected by extreme heat or cold. Carry your medications with you in their original bottles in your carry-on luggage. Don't pack them in bags you plan to check.
The content of this article is for informational purposes only. It is not intended to be a substitute for professional medical advice, diagnosis or treatment.
Always seek the advice of your physician or other qualified health care provider with any questions you may have regarding a medical condition.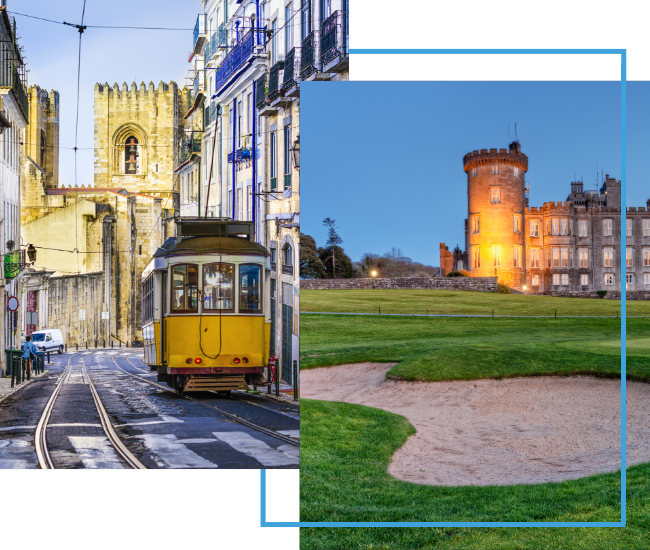 FX Excursions
FX Excursions offers the chance for once-in-a-lifetime experiences in destinations around the world.
Explore Excursions
Imagine yourself lounging in a stone cottage suite with a fireplace and freestanding tub, sipping hot chocolate in a rustic game and reading room with a raftered ceiling, and ice skating and cross-country skiing in the crisp mountain air. Sounds pretty perfect, doesn't it? Especially when you add in seasonal touches.
Sponsored Content
One affordable plan can protect an entire year of trips: business or pleasure, short or long, domestic or international.
For the first time in Olympic history, when the 2024 Summer Olympics kick off on July 26, 2024, they will not do so in a stadium. Instead of an Olympic venue, the entire city of Paris will become the Olympic stadium, hosting the games among monuments, on bridges and on the grounds of some of the world's most historic sites. The Opening Ceremony will take place on the River Seine, where athletes will drift along on a flotilla of boats as spectators wave them on from the quays and bridges throughout the city.