WATER IS ESSENTIAL FOR LIFE. Approximately 60 percent of the human body is made of water. The brain and heart are composed of 73 percent water while the lungs are about 83 percent. Water is simple and, one hopes, pure. We often take it for granted until we are in a situation where fresh drinking water is scarce or unavailable.
The knowledgeable traveler is mindful of the body's water requirements. Air travel and travel in general create an increased need for hydration. Not only do travelers experience physiological changes related to an increase in altitude and cabin pressure, they are also exposed to low moisture levels. Aircraft cabin humidity levels are unnaturally low, about 5–10 percent, creating an environment with less humidity than the Sahara Desert.
Dehydration also exaggerates jet lag. Symptoms of dehydration may include dry or chapped skin, increased wrinkles, dry eyes, thirst, tiredness, low urine output, dry mouth, headache, constipation, dizziness or lightheadedness. Severe dehydration may result in low blood pressure, rapid heartbeat, extreme thirst, dry skin, loss of skin elasticity, little or no urination, confusion and fever. Research shows adequate water intake may prevent deep vein thrombosis (blood clots in your legs), pulmonary embolism (blood clot in your lungs) or heart attacks, especially when traveling.
Increase your daily water consumption to stay healthy at home or during travel. One of the most important habits to cultivate is drinking two 8-ounce glasses of warm or room-temperature water upon awakening. Drinking water in the morning proves an effective energy booster.
To experience the positive benefits of adequate hydration, tune into your thirst cues. Many people actually eat when they are thirsty instead of providing their body with water. To encourage water intake, fill a bottle or pitcher with your daily water requirement in the morning and drink it throughout the day. Set it on the counter where you will see it and be reminded to drink.
While traveling and during flight, drink at least 8 ounces of water per hour and avoid drinking alcohol, which dehydrates your body. The body uses water to process other beverages we consume. Increased water intake may send you to the bathroom more frequently, but think of it as exercise. There is conflicting evidence whether or not caffeine-containing beverages have a diuretic effect, but excessive intake can cause dehydration.
After a long flight, replenish body water and relieve some travel stress by soaking in a hot tub, pool or bath. By immersing your entire body, even your head, you can replenish moisture directly through your pores.
How much water is enough? On average, adults need six to 10 cups (8-ounce cups) of water a day. Determine if you are drinking enough by noting the color of your urine output. If it is clear or slightly yellow, you are well-hydrated. Some individuals with medical conditions such as kidney failure or congestive heart failure cannot tolerate the recommended level of water intake. Consult your physician regarding your personal health needs.
Drink as much water as possible in the days leading up to your trip. Consider bringing a refillable bottle on your trip and filling it at your gate. Many gates now provide stations where you can fill a reusable bottle in order to prevent the plastic from going to landfills. Others haven't caught on to this trend, so you may have to buy a bottle or fill it in a bathroom sink.
Remember all destinations do not have clean drinking water from the tap and you might need a filtration system. Or invest in bottled water at your home airport, or drink sport beverages high in electrolytes such as Gatorade, Powerade and Lucozade; 100 Plus is a popular hydrating option in Singapore, Malaysia and other parts of Asia. Also drink these once you land to rehydrate.
In flight, try products like 1Above, a beverage created for staying hydrated while flying. You can also bring mixes to add to your water; Pedialyte is made for children but is great for its rehydrating quality. Products by Nuun or CLIF add both flavor and electrolytes to plain water.
When it comes to drinking in flight, remember your senses are deadened while flying. You might want something with extra flavor like tomato juice or club soda. Coconut water is another good choice to bring on board or purchase, as it is almost as good for you as water. Fruits and smoothies are another great option; you can usually find a Jamba Juice or similar outlet at major airports.
When traveling in third-world countries, drink only bottled water or sealed energy drinks; bottled or canned soda; hot drinks such as coffee or tea; or water that has been boiled, filtered or treated. Do not drink tap or well water, fountain drinks, ice made with tap or well water and drinks made with tap or well water such as reconstituted juice. Contaminated drinking water is a leading source of health problems for travelers and can cause anything from mild gastrointestinal distress to serious bacterial diseases. See your health care provider or a travel medicine clinic before you leave to determine if you need vaccinations or medications for your destination.
The content of this article is for informational purposes only. It is not intended to be a substitute for professional medical advice, diagnosis or treatment. Always seek the advice of your physician or other qualified health care provider with any questions you may have regarding a medical condition.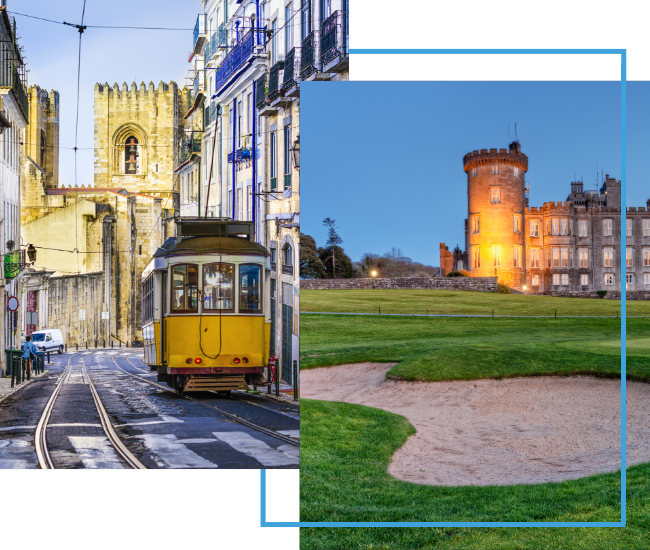 FX Excursions
FX Excursions offers the chance for once-in-a-lifetime experiences in destinations around the world.
Explore Excursions
The Perelman Performing Arts Center (PAC NYC), the cultural cornerstone and final public element of the World Trade Center site, opened this September.  The new performing arts center in Lower Manhattan provides a dynamic home for the arts, serving audiences and creators through flexible venues enabling the facility to embrace wide-ranging artistic programs.
Sponsored Content
Exclusive Sailing with Global Traveler
Whether you call secondhand fashion treasure troves "thrift stores," "fripperies," "charity shops," "vintage boutiques" or something else, shifting the paradigm from "old clothes" to "new finds," you may find the best, most conversation-starting souvenirs inside these shops and neighborhoods located in the world's most fashionable cities and a few unexpected places.