A VISIT WITH YOUR HEALTH CARE provider is a good time to share health concerns and ask questions. Preparing for your appointment helps you take an active role in your health and get the best possible care.
Before your visit, jot down your questions and concerns. You may want to ask if you are due for any screening tests or vaccinations or if you should worry about your family medical history. You may wonder what is causing certain symptoms or whether you should keep taking a medication or pursue other treatment options.
Bring a list of your current medication allergies to each doctor appointment. Your provider can compare your list with the one on file to make sure all allergies are known. This includes prescription and over-thecounter medications, vitamins and herbal supplements. Consider keeping your list of medication allergies on your phone so you can easily access it; you can also take a picture of the list for easy retrieval.
If you have symptoms, record details before the visit. Describe your symptoms and when and where they appear and explain how long you have had them or if they have changed. Place your notes in your wallet or purse, save them to your phone or email them to your doctor.
If you need support, invite a friend or family member to come with you. They can help you understand and remember what you need to know. Ask questions until you understand what your provider is explaining. You are not stupid if you ask questions. Well-informed patients who care about their health ask questions. Make sure you have your insurance card and a picture ID with you at the time of your visit. Tell the office staff if your insurance or address has changed.
What you do and how you feel affects your health. Things you should share with your health care provider include job changes; family changes such as the death of a loved one, divorce, adoption, acute illness in a family member and threats or acts of violence; new activities or sports; or planned trips outside of the United States in case you need vaccinations.
Review your current health conditions and past medical history including surgeries or procedures. Tell your provider about new allergy symptoms and side effects from your medications. Ask about special instructions for the medications you take, such as interactions with other medications or food and what each medication is supposed to do.
Be honest about your lifestyle habits. Your provider needs to know about all your habits to best treat you and will not judge you. Alcohol and drugs can interfere with medications and cause certain symptoms. Tobacco use puts you at risk for many health problems. Ask if you should make any lifestyle changes.
If you have symptoms, ask which tests might identify the problem, when you can expect test results, the benefits and risks of the tests and treatment options. If your symptoms do not improve, should you call the provider, and when should you schedule a follow-up appointment? You may be referred to a specialist, have a test, take a new medication or schedule more appointments.
Today, as patients take an active role in their health care, they are encouraged to partner with their health care team. All providers should practice shared decision making with patients for their care. There are many options, and your condition may be managed in more than one way. Your provider will go over all options with you. The two of you will decide, based on your health care provider's expertise and your goals and values.
Ask how you can communicate with your health care provider such as by phone, voice mail or secure messaging. Notify your provider when you experience side effects from medication; have new, unexplained symptoms or worsening symptoms; receive new prescriptions from another provider; need test results; or have questions or concerns.
Many providers participate in a health care portal where you can send a secure message to your health care team; see your lab work, tests and radiology results; see your appointments; and access your medical records 24/7. This transparency helps engage patients in their care. Many portals have apps to schedule future appointments, perform prescription refills, send reminders for appointments or to take a medication, and more. Some facilities offer Telehealth or secure Skype sick calls via the patient's home computer, iPad or handheld device with the health care provider at the office.
Research shows patients who have a good relationship with their health care team receive better care and are more satisfied. Patients and families who engage with their providers and ask good questions reduce the chance of mistakes, prevent unnecessary tests and avoid hospital stays. If you are not sure about the treatment options offered, do some research and get a second or even third opinion when needed.
The content of this article is for informational purposes only. It is not intended to be a substitute for professional medical advice, diagnosis or treatment. Always seek the advice of your physician or other qualified health care provider with any questions you may have regarding a medical condition.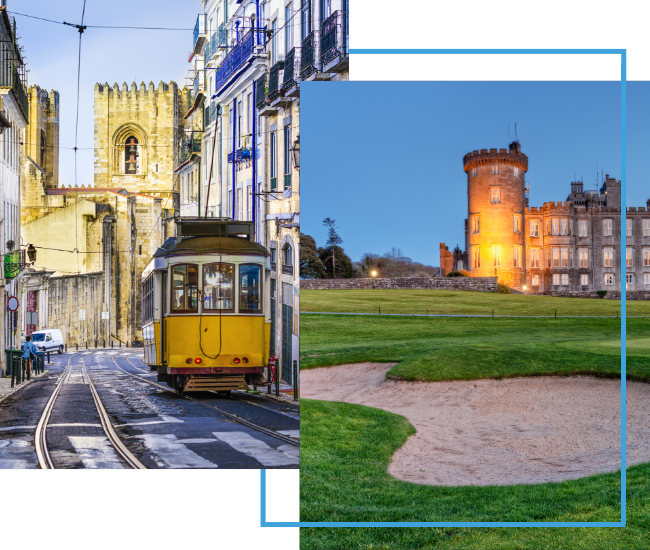 FX Excursions
FX Excursions offers the chance for once-in-a-lifetime experiences in destinations around the world.
Explore Excursions
There's no doubt the northern lights are awe-inspiring and spectacular. Unfortunately, they're also fickle and fleeting, and despite your best-laid plans of checking this item off your bucket list, sometimes Mother Nature's luminescent show just doesn't cooperate. But one cruise line has a new fail-safe in place.
Sponsored Content
The Islands of Tahiti are among the most beautiful and sought-after vacation destinations in the world. The endless images of overwater bungalows with Bora Bora's majestic peak towering over waters of every shade of blue have an intrinsic pull. But with 118 islands and atolls to explore, there is so much more to this spectacular region of the Pacific.
Think you need a degree in sailing to enjoy a yachting holiday? Dream Yacht Worldwide, a leader in yacht charters, wants you to relax and enjoy the journey. Newly expanded to include the British Virgin Islands, Martinique, Tahiti and the Seychelles, the "Easy Crewed" offered by Dream Yacht Worldwide also include charter options in Greece and Croatia.