Attention deficit hyperactivity disorder is a common childhood brain disorder which can persist through adolescence and adulthood. Symptoms include difficulty staying focused and paying attention, a struggle to control behavior and hyperactivity, making it hard for a child to do well in school or behave. Children and adults from all backgrounds can have ADHD.
In some cases ADHD is not diagnosed until later in life. Adult ADHD can cause significant problems that usually improve with treatment. For unclear reasons, females with ADHD are often overlooked as young girls and are not diagnosed until adulthood. Often a woman recognizes her own ADHD after her child receives the diagnosis and she sees similar patterns in herself.
Many adults with ADHD are unaware they have it and just assume everyday tasks are a challenge. Symptoms may include trouble concentrating, restlessness, impulsivity, difficulty completing tasks, disorganization, low frustration tolerance, mood swings, hot temper and trouble coping with stress. Difficulty focusing and prioritizing can cause missed deadlines and forgotten meetings and social plans. The inability to control impulses ranges from impatience when waiting in line or driving in traffic to mood swings and bursts of anger.
ADHD has been linked to trouble with the law, problems at work, alcohol and drug abuse, unstable relationships, frequent accidents, financial stress, job hopping, poor physical health and low self-esteem. Although it does not cause other psychological or developmental conditions, certain disorders or learning disabilities often occur with ADHD. Many adults with ADHD have depression, bipolar disorder or another mood disorder. Anxiety disorder may cause overwhelming worry, nervousness and other symptoms. Associated personality disorders include borderline personality disorder or antisocial personality disorder. Adults with ADHD may score lower on academic testing than is expected for their age, intelligence and education.
The exact cause of ADHD is unclear. It often runs in families, and researchers found much of the risk of ADHD is genetic. Certain environmental factors can increase risk, as can problems with the nervous system at key moments in development. ADHD is complex, and a genetic diagnostic test is not available yet.
If you think you have ADHD symptoms, call your health care provider for an evaluation. Depending on the results, you may need to see a psychologist or psychiatrist.
Because symptoms of ADHD differ in adults from those in the DSM (Diagnostic and Statistical Manual of Mental Disorders), criteria specific to adults are used to confirm diagnosis. Your doctor may give you a questionnaire with an expanded list of signs and symptoms and examine their impact on your current life, such as school or work performance and relationships with family and friends.
Research suggests a combination of medication, cognitive therapy and life coaching significantly improves the prognosis of adults with ADHD. Although not FDA-approved specifically for the treatment of ADHD, antidepressants are sometimes used. The antidepressant bupropion (Wellbutrin), which affects the brain chemical dopamine, shows benefits for adults with ADHD. Older tricyclic antidepressants sometimes are used because they affect the brain chemical norepinephrine. An adult with ADHD should discuss medication options with his or her health care provider, who will require an updated list of all medications the patient takes so no interactions occur.
Psychotherapy, including cognitive behavioral therapy, can help change one's poor self-image by examining the experiences that caused it. The therapist encourages the adult with ADHD to adjust to the life changes that come with treatment, such as thinking before acting or resisting the urge to take unnecessary risks. Marital and family counseling can help loved ones cope with the stress of living with someone with ADHD.
ADHD coaching can supplement treatment. Coaches have frequent contact with clients and can help determine the success of medications or other treatments, providing observations and advice to help tailor treatment. ADHD coaching is not psychotherapy; some people work with a coach while also working with a therapist or counselor. Coaching sessions deal with what's happening in the client's life with emphasis on challenges, opportunities and strategies for success. Coaches provide support between sessions by email or phone, and some assign homework to help the client accomplish objectives in living with ADHD.
Many support groups are available and can be found online or through a therapist. Alternative medicine such as yoga, meditation and taking omega-3 fatty acids may reduce your stress and decrease symptoms. Other alternative medicine treatments such as special diets, excessive vitamin or mineral supplements, and herbal supplements are ineffective as treatment for ADHD.
Preventing exposure to environmental toxins like cigarette smoke in the womb and mercury, lead and pesticides before or after birth helps prevent ADHD. Being breastfed and having adequate nutrients like vitamins, zinc, magnesium and omega-3 fatty acids are thought to provide protection against developing ADHD. It is believed encouraging exercise in young children helps prevent ADHD by promoting neurological development.
For some adults, finding out they have ADHD is a big relief. Connecting ADHD to lifetime problems helps them understand they can get better.
Potential risks for ADHD
You have a blood relative with ADHD or other mental health disorder
Your mother smoked or used drugs or alcohol during pregnancy
Your mother was exposed to environmental poisons such as PCBs during pregnancy
You were exposed as a child to environmental toxins such as lead
You were born prematurely
The content of this article is for informational purposes only. It is not intended to be a substitute for professional medical advice, diagnosis or treatment. Always seek the advice of your physician or other qualified health care provider with any questions you may have regarding a medical condition.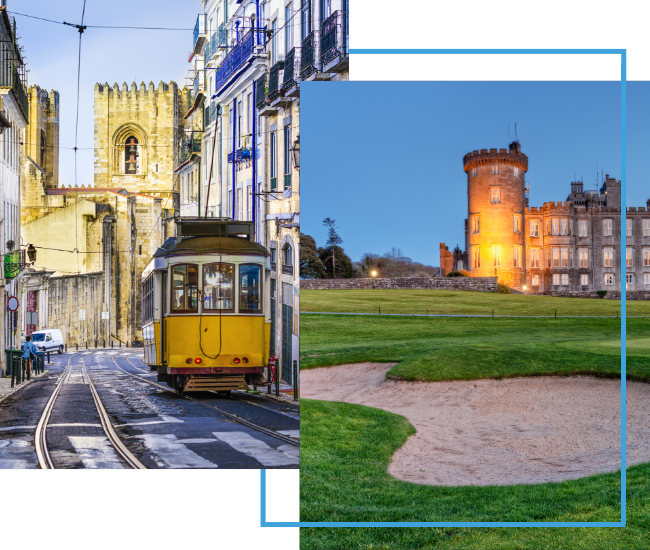 FX Excursions
FX Excursions offers the chance for once-in-a-lifetime experiences in destinations around the world.
Explore Excursions
If fabulous food and beverages are a must-have for any weekend getaway, then look no further than the City of Brotherly Love. Whether your palate has a penchant for vibrant Latin American fare or cozy French cuisine, whether you're an oenophile looking to swirl, sniff and sip your way around the globe or you'd rather sample farm-to-glass cocktails, Philly's got it all this fall. (With the exception of Bolo, which is a short taxi or Uber ride away and definitely worth the trip, the rest of these spots are all within walking distance of each other.)
Sponsored Content
United Airlines is in the midst of a major initiative to modernize its fleet over the next several years. After first announcing the plan in 2021, planes fitted with United's signature interior are finally beginning to appear across the airline's narrowbody fleet of Boeing and Airbus planes. United flyers are sure to notice these enhancements from the moment they step on board: Each new or updated plane sports remodeled seats, seatback entertainment screens for everyone, Bluetooth connectivity and more, all adding up to a better experience on every journey.
From Santoríni to Dubai to New York, some hotels just have that "it" factor that draws visitors far and wide. For some hotels it's their proximity to popular landmarks and attractions, for others it's their amenities. But these hotels have something few can claim: a true room with a view.