In the event of a medical emergency, could you trust the medical care you would receive in a third-world country? Could you be safely transported back to the hospital of your choice in the United States?
Medical emergencies overseas happen more often than you'd think. What if an accident or sudden illness landed you in a hospital bed far from home? If you can't sit in your assigned seat, commercial airlines aren't obligated to let you board. Your premium credit card may not get you home, and you can't always count on travel or health insurance.
U.S. Department of State policy dictates that if you become seriously ill, a U.S. consular officer can assist you in locating appropriate medical services, informing family and friends about your medical situation and transferring funds, but payment for medical and other expenses remains the responsibility of the traveler.
The State Department suggests that before going abroad, travelers verify what medical services their health insurance will cover overseas. If your health insurance policy provides coverage outside the United States, carry both your insurance policy identity card and a claim form. Although many health insurance companies will pay "customary and reasonable" hospital costs abroad, very few will pay for your medical evacuation-easily $10,000 or more-back to the United States.
The State Department Web site lists medical information resources at www.travel.state.gov/medical.htm. One I have found extremely helpful for the busy traveler is AirMed International LLC. As a critical-care nurse, I am impressed with AirMed's professionalism, experience and dedication to the patients in its care during transport to the United States. AirMed's mission is to provide a level of patient care in flight that rivals that of the finest American hospitals. It is the only U.S.-based medical air-transport organization with its own fleet of custom-designed medical jets.
If you're an AirMed Traveler hospitalized more than 150 miles from where you live, AirMed International's health-care air transportation team will fly you to a hospital anywhere you choose in a medically equipped jets. With one phone call, AirMed's expert medical staff will handle your arrangements from hospital bed to hospital bed, including ground ambulance service on both ends and streamlined Customs clearance. AirMed's specially trained medical teams consist of physicians, ICU nurses and respiratory therapists.
AirMed membership costs $225 a year for an individual, $325 for a family. For more information, call 800 356 2161 or visit www.airmed.aero.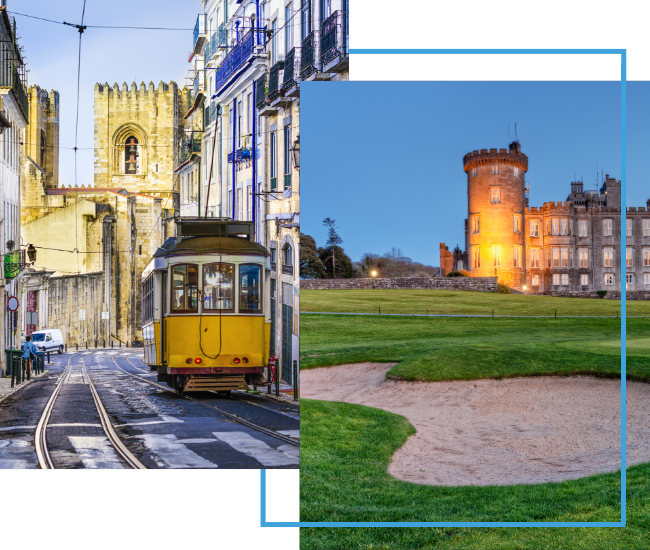 FX Excursions
FX Excursions offers the chance for once-in-a-lifetime experiences in destinations around the world.
Explore Excursions
Think of Tokyo and your mind may wander to the neon signs and bustling crowds of Shibuya and Shinjuku, or the tranquility of the Meiji Jingu shrine, but this huge city offers much to those who explore away from the main tourist areas.
Sponsored Content
United Airlines is in the midst of a major initiative to modernize its fleet over the next several years. After first announcing the plan in 2021, planes fitted with United's signature interior are finally beginning to appear across the airline's narrowbody fleet of Boeing and Airbus planes. United flyers are sure to notice these enhancements from the moment they step on board: Each new or updated plane sports remodeled seats, seatback entertainment screens for everyone, Bluetooth connectivity and more, all adding up to a better experience on every journey.
Automotive museums of all sizes will always capture the imaginations of car and racing aficionados. However, the best deliver a lot of substance beyond the machine itself. Some place an emphasis on science and technology or history, while others display iconic cars from film and television. Museums established and operated by the world's top automakers (think Mercedes, BMW, Audi and Porsche in Germany, and Toyota, Honda and Nissan in Japan) have built-in followings.