Tuberculosis is an airborne disease that causes more deaths than any other infectious disease, infecting about 2 billion people worldwide and 15 million in the United States. TB is caused by the bacterium Mycobacterium tuberculosis, which spreads when a person with TB of the lungs or throat coughs, sneezes, sings or talks. The bacterium can float in the air for several hours and can infect anyone who breathes in the contamination. TB is not spread by shaking someone's hand, sharing food or drink, touching bed linens or toilet seats, sharing toothbrushes or kissing.
The bacterium usually attacks the lungs but can also damage other parts of the body such as the brain, kidneys or spine. Symptoms of TB in the lungs include a bad cough that lasts three weeks or longer, weight loss, loss of appetite, coughing up blood or mucus, weakness or fatigue, fever and night sweats. If you have these symptoms, contact your health care provider or local health department.
If you have been exposed, your health care provider can order skin tests, blood tests, X-rays and other tests to determine if you have TB. In most cases, TB is treatable and curable by taking several medicines for a long time. If not treated properly, TB can be deadly.
Multidrug-resistant tuberculosis, or MDR-TB, is tuberculosis that does not respond to Isoniazid and Rifampin, the two most powerful, first-line, anti-TB drugs. According to the World Health Organization, MDR-TB is a major worldwide public health problem, threatening the progress made in TB care and control.
The primary cause of drug resistance is mismanagement of treatment. Most people with tuberculosis are cured by a strictly followed, six-month drug regimen administered with support and supervision. Inappropriate or incorrect use of medications or use of ineffective formulations of drugs, as well as prematurely stopping treatment, can cause drug resistance. As the bacterium develops the ability to withstand antibiotic attack, it relays that ability to its offspring and the drug-resistant disease is transmitted to others.
In some countries where treatment options are limited or expensive, it is increasingly difficult to treat MDR-TB. Recommended medicines may not be available; and without proper monitoring, patients who experience adverse effects from the drugs may discontinue use. The best ways to control MDR-TB are to cure the patient the first time around, provide adequate infection prevention in treatment facilities and monitor the use of recommended second-line drugs.
In some cases, more severe drug resistance develops. Extensively drug-resistant tuberculosis, or XDR-TB, responds to even fewer available medicines and has been reported in 92 countries. XDR-TB is resistant to Isoniazid, Rifampin, fluoroquinolone broad-spectrum antibiotics and at least one of the three injectable second-line drugs (Amikacin, Kanamycin and Capreomycin), leaving patients with less effective treatment options.
In 2012, an estimated 450,000 people developed drug-resistant TB worldwide; about 9.6 percent had XDR-TB. Persons with HIV infection or otherwise weakened immune systems are particularly susceptible to XDR-TB; they are more likely to develop TB once they are exposed and also have a higher risk of death from TB.
If you are diagnosed with TB, the best way to prevent the spread of MDR-TB is to take all your medications exactly as prescribed. Do not miss any doses or stop treatment early. Patients should tell their health care provider if they have trouble taking the medications. Patients who plan to travel should talk to their health care provider and pack enough medicine for the duration of the trip.
Health care providers can help prevent MDR-TB by quickly diagnosing cases, following recommended treatment guidelines, monitoring patients' response to treatment and making sure therapy is completed. It is also important to avoid exposure to known MDR-TB patients in closed or crowded places such as hospitals, prisons or homeless shelters.
U.S. cases of MDR-TB decreased since 1993, when the Centers for Disease Control expanded the TB surveillance system to include drug susceptibility results. Since 1997, the percentage of U.S.-born patients with MDR-TB remained below 1 percent. However, the proportion of total reported primary MDR-TB cases occurring in foreign-born persons increased from 25.3 percent in 1993 to 86.1 percent in 2012.
Although MDR-TB and XDR-TB occur globally, they are still rare. HIV-infected travelers are at the greatest risk if they come in contact with a person with MDR-TB or XDR-TB, but all travelers should avoid high-risk settings where no infection control measures are in place.
Air travel carries a relatively low risk for TB infection. There has to be someone with infectious TB on the same flight to present any danger; the risk also depends on the extent of the disease in that person, ventilation and duration of exposure (risk is higher on flights lasting eight hours or longer).
Travelers should avoid close contact or prolonged time with known TB patients in crowded, enclosed environments. Anyone who will be working in clinics, hospitals or other health care settings where TB patients are likely to be encountered should consult infection prevention or occupational health experts. Ask about administrative and environmental procedures for preventing exposure. Once those procedures are implemented, use additional measures such as personal respiratory protective devices.
The content of this article is for informational purposes only. It is not intended to be a substitute for professional medical advice, diagnosis or treatment. Always seek the advice of your physician or other qualified health care provider with any questions you may have regarding a medical condition.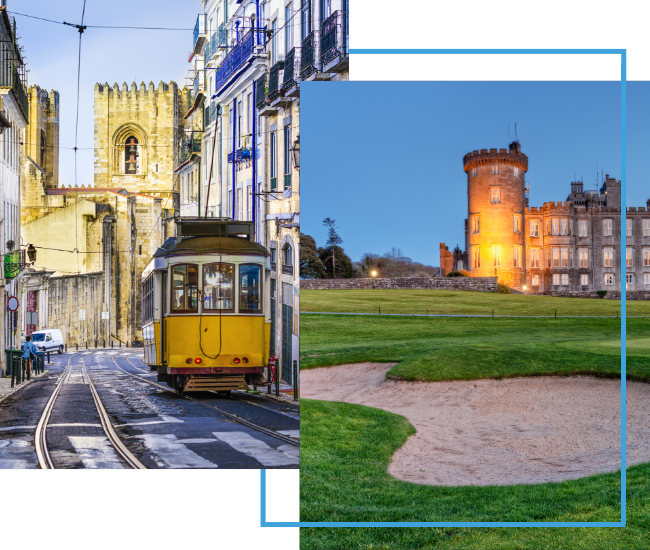 FX Excursions
FX Excursions offers the chance for once-in-a-lifetime experiences in destinations around the world.
Explore Excursions
Did the new film Oppenheimer rouse your interest in the nefarious world of international espionage? You can go straight to the real-life setting for covert actions this November (Nov. 10–12), when La Fonda on the Plaza in Santa Fe hosts a specially themed "Spies, Lies and Nukes" weekend. The hotel actually served as the retreat location for Manhattan Project scientists, who stayed at La Fonda on the Plaza to take a break from the stress of their work. During the weekend, the property's La Fiesta Lounge will make a tasty nod to those days by serving up a special Atomic Martini.
Sponsored Content
United Airlines is in the midst of a major initiative to modernize its fleet over the next several years. After first announcing the plan in 2021, planes fitted with United's signature interior are finally beginning to appear across the airline's narrowbody fleet of Boeing and Airbus planes. United flyers are sure to notice these enhancements from the moment they step on board: Each new or updated plane sports remodeled seats, seatback entertainment screens for everyone, Bluetooth connectivity and more, all adding up to a better experience on every journey.
Ever want handcrafted martinis and freshly shucked oysters delivered straight to your room? The Read House's New Martinis & Pearls service has you covered. Shining in 1920s-themed decor, the historic hotel in the heart of Chattanooga offers a true Gatsby-esque experience, now further elevated with this upscale amenity. Guests can now indulge in their perfectly chilled martini, made to order, and "pearls" (oysters) in the comfort of their room.