Middle Eastern Respiratory Syndrome, or MERS, is a coronavirus respiratory infection first reported in Saudi Arabia in 2012. In general, human coronaviruses, first identified in the mid-1960s, cause mild to moderate illnesses of the upper respiratory tract. However, most confirmed cases of MERS develop severe, acute respiratory illness.
MERS has infected people of all ages in Saudi Arabia, the United Arab Emirates, Qatar, Oman, Jordan, Kuwait and Yemen. While cases have been reported in Egypt, France, Greece, Italy, Malaysia, the Philippines, Tunisia, Turkey, the United Kingdom and the United States, most of these involve people who traveled to the Middle East. To date, the only two cases of MERS in the United States were people traveling here from Saudi Arabia. The virus poses a low risk for the U.S. population.
No one knows exactly where the MERS virus originated. While it is believed to come from animals (it has been found in camels and in one bat), the origin is still not certain. The virus spreads among people in close contact, such as those living with or caring for an infected person. Following recommended infection control practices in hospitals can reduce the risk of outbreaks. Although the incubation period of the virus has not been established, it seems to be anywhere from two to 14 days after exposure.
Symptoms of MERS include fever, chills, headache, cough and shortness of breath. Less common symptoms include coughing up blood, diarrhea, vomiting and abdominal pain. Unfortunately, these same symptoms occur in many other illnesses. Some infected individuals experience mild cold-like symptoms or no symptoms at all and recover, but many MERS patients develop severe complications such as pneumonia and kidney failure. About 30 percent of MERS patients have died, though most of them had an underlying medical condition.
There is no vaccine for MERS and no specific antiviral treatment. Individuals with MERS need to seek medical care for diagnosis and relief of symptoms. Tests include blood and sputum specimens and a chest X-ray. The Centers for Disease Control and Prevention recommend multiple specimens from different sites at different times after symptom onset. For severe cases, treatment includes hospitalization and supportive care including hydration with intravenous therapy and supplying oxygen, medications and nutrition.
Scientists do not know exactly how people first became infected with the virus, but several studies linked it to camels, eating camel meat or drinking camel milk. Many infected people report having contact with camels or close contact with a person sick with MERS. The World Health Organization website posts precautions for anyone visiting farms, markets, barns or other places where animals are present. Travelers should use general hygiene measures including frequent hand washing before and after touching animals and avoid contact with sick animals. Avoid eating raw or undercooked animal products, especially camel meat.
If you are sick, follow good cough/sneezing practices by covering your mouth and discarding tissues in the trash. Avoid contact with other individuals to keep from infecting them. You may have to delay travel until you are well. Call a doctor if you develop a fever or lower respiratory tract illness (coughing, shortness of breath) within 14 days of traveling to countries in or near the Arabian Peninsula. Tell your health care provider about recent travels before you go for an appointment. Those who have been in close contact with you need to monitor their health for 14 days. If you get sick while traveling, the CDC website offers information on locating medical services overseas.
If you have had close contact with someone who develops a MERS infection, contact a doctor and monitor your health for 14 days following the last day of exposure. Watch for fever (take your temperature twice a day); coughing; shortness of breath; and early symptoms such as chills, body aches, sore throat, headache, diarrhea, nausea, vomiting and runny nose. If you develop symptoms, call your health care provider immediately; your provider should contact local and state health departments.
The WHO and the CDC consider certain groups to be at high risk for severe MERS: people with diabetes, kidney failure, chronic lung or heart disease or a weakened immune system. They recommend travelers avoid contact with camels, do not drink raw camel milk or touch camel urine. Last year, the Ministry of Health of Saudi Arabia recommended certain people such as the elderly; those with chronic diseases, cancer, terminal illness or immune deficiencies; pregnant women; and children younger than 12 postpone plans to travel to Mecca.
The CDC and WHO closely monitor the MERS situation globally and work with countries and other partners to better understand the risk, the source, how it spreads and how infections may be prevented. The CDC recognize the potential for this virus to spread globally and are working with health departments, hospitals and public health agencies to prepare for the possibility.
INFECTION PREVENTION
Wash your hands with soap and water for 20 seconds; help young children do the same.
If soap is not available, use an alcohol-based hand sanitizer.
Avoid touching your eyes, nose or mouth with unwashed hands.
Avoid close contact such as kissing or sharing cups and utensils with those who are ill.
Clean and regularly disinfect touched surfaces such as doorknobs and toys.
The content of this article is for informational purposes only. It is not intended to be a substitute for professional medical advice, diagnosis or treatment. Always seek the advice of your physician or other qualified health care provider with any questions you may have regarding a medical condition.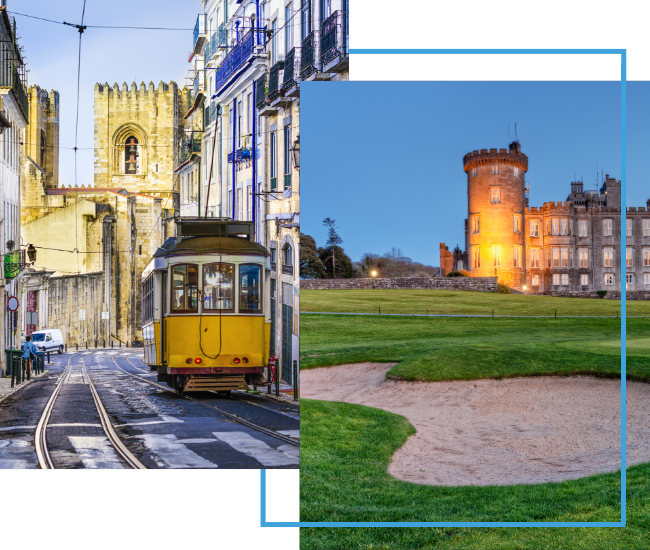 FX Excursions
FX Excursions offers the chance for once-in-a-lifetime experiences in destinations around the world.
Explore Excursions
This is a love story involving a frequent traveler, a swanky business-class lounge, Polaris seat 7A and palate-tempting libations.
Sponsored Content
Many small- and medium-sized businesses face time and budget constraints when organizing corporate hotel travel for employees. To address this problem, IHG® Business Edge emerged as a cost-free business travel solution for small- to medium-sized enterprises, offering travel managers exclusive access to enticing perks, handpicked educational resources and comprehensive company travel metrics. IHG Business Edge connects our loyal customers to our portfolio of 5,800 hotels and resorts across 18 brands in more than 100 countries.
This month head west — at least as far as California, where the second annual Crush It Harvest Festival will be held on the West Pavilion Lawn at The Estate Yountville. The festival is held on Oct. 7, beginning that morning and ending when the sun dips below the valley's horizon.