You arrive at your hotel after a long flight, pleased to learn your room is ready. You head to the room and collapse, exhausted, on the bed, only to sense a strong antiseptic smell. You hope the scent goes away soon, but you wonder: How safe for your health are the products used to clean your guestroom and bathroom?
Hotel housekeepers have 30 minutes or less to clean and disinfect a guestroom and bathroom, and they employ all sorts of products to do the job. While high levels of bacteria are found on the bathroom sinks and floor, the dirtiest locations are often the light switches and TV remote control, containing colony-forming bacteria. Light switches have the highest levels of fecal matter. It is recommended you clean these areas with hand sanitizer wipes or bring a large zip-lock bag to encase the TV remote control in case these areas were not cleaned. To complicate matters, the cleaning products used can cause health problems; in late June the FDA announced it will investigate whether sanitizers are harmful to pregnant women and children.
All sorts of workers — janitors, hotel housekeepers and maintenance staff, office workers and hospital employees — use cleaning products every day to clean, disinfect and control dust and mold on surfaces. Some people who use these cleansers or work in areas where cleansers are used develop breathing problems. Many times these products are too strong or mixed incorrectly, and the people mixing them suffer respiratory conditions.
The U.S. Environmental Protection Agency reports indoor air pollution is one of the nation's most pressing health issues. Twenty toxic compounds have been linked to cancer and birth defects. Used in the confines of a hotel room, some of these carcinogens can have a stronger presence and increase your risk.
The chemicals in cleaning products used in many hotels can make you sick during routine exposure and, for travelers on a long stay, can be life-threatening. Exposure to the carcinogens in cleaning products can increase cancer risk, while endocrine disruptors found in many pesticides, detergents and disinfectants can confuse body hormones and cause fertility problems and even miscarriages.
Cleaning products can cause asthma or make existing asthma worse for hotel workers. If this can affect them, it can also affect guests, especially if the room and bathroom are not properly ventilated during and after cleaning. Watch for warning signs of asthma: wheezing, chest tightness, shortness of breath and coughing. If you experience these symptoms while in your hotel room or bathroom, call 911 in the United States; if in another country, call the hotel concierge and request to be transported to the nearest hospital, since these breathing problems are not normal. Later, demand to be moved to another hotel room immediately. You can wait in the lobby until the room is ready if you are breathing normally.
Recent research shows exposure to cleaning products or air fresheners containing a volatile organic compound called 1,4-dichlorobenzene (1,4 DCB) can reduce lung function by 4 percent. Another study finds the use of spray household cleaners such as window and furniture cleaners, air fresheners and bathroom cleaners increases the risk of developing asthma by nearly 50 percent. A University of Washington study reports the fumes from air fresheners and fragrances contain hazardous toxins, none of which are listed on product labels since the federal government does not require companies to disclose the ingredients in these products.
Cleaning products should always be used in well-ventilated areas to avoid inhaling the fumes. Staff should wear masks, goggles and gloves while cleaning. If you are cleaning at home, wear the same protective equipment. Whenever possible, clean windows with them open. Ask for unscented cleaners and laundry detergents to be used whenever possible. Ironically, a chemical marketed to reduce allergens when you sprinkle it on your carpets acts as a significant irritant to people with asthma. Hotel owners should be aware of recent advances in safe cleaning practices and the availability of modern cleaning equipment that minimizes the use of chemicals.
Cleaning workers can also be exposed to different types of biological agents such as microorganisms (bacteria, viruses and molds) and their byproducts such as fungal secretions and bacterial endotoxins present in the dust, dirt and mold as well as aerosols created during vacuum cleaning. The exposure is the same as for chemical hazards — mainly inhalation and dermal uptake (absorption) and occasionally accidental ingestion.
Eco-friendly hotel initiatives are growing increasingly popular, and many hotels are recognized for their efforts by organizations such as LEED (Leadership in Energy and Environmental Design). Do not be afraid to ask hotel staff about the cleaning products they use or research the topic yourself. LEED-certified hotels use chemical-free cleaning products and other impressive green practices.
The content of this article is for informational purposes only. It is not intended to be a substitute for professional medical advice, diagnosis or treatment. Always seek the advice of your physician or other qualified health care provider with any questions you may have regarding a medical condition.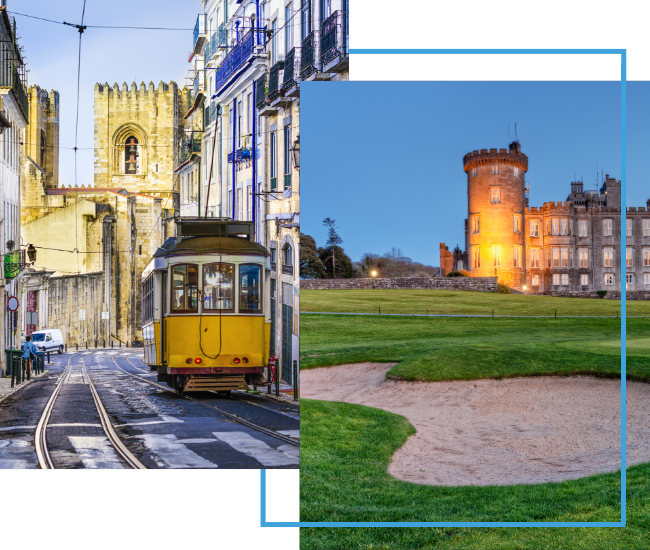 FX Excursions
FX Excursions offers the chance for once-in-a-lifetime experiences in destinations around the world.
Explore Excursions
Corsica with steep, gray cliffs overlooking the Mediterranean and sandy beaches attracting summer visitors, is a French-governed island sometimes confused with Sardinia and Sicily, Italian islands to the south. Fortunately, all three islands share the same love for good wine, food and sun-splashed beaches.
Sponsored Content
Experience the life-changing destination of Greece by exploring its island gems in the Ionian Sea. Scattered off the western coastline of Central Greece, to the south of Peloponnese, the Ionian Islands are an island group comprising large and small islands.
If you're ready to do a little holiday catch-up with your besties, make a beeline for Conrad New York Downtown. The lobby metamorphosed into a holiday forest of heavenly scented, decorated Virginia Spruce trees. Make your first stop ATRIO Barista Station in the lobby for a complimentary hot spiced apple cider (until Dec. 3) or hot chocolate (Dec. 22­–24).