World Mosquito Day, observed every Aug. 20, commemorates Sir Donald Ross, the British medical researcher who discovered the mechanism of malaria transmission. His discovery laid the foundations for scientists around the world to better understand the deadly role of mosquitoes in disease transmission and to come up with effective, innovative interventions. Sir Ross received the Nobel Prize for Medicine for his work on malaria in 1902. Our understanding of the mosquito vector and its role in transmitting malaria and yellow fever — and now, of global importance, dengue, chikungunya and Zika — transformed our world. About 1,500 cases of malaria are diagnosed in the United States each year, the vast majority of the cases in travelers and immigrants returning from parts of the world where malaria transmission occurs, including sub-Saharan Africa and South Asia. The World Health Organization estimates 214 million clinical cases of malaria occurred globally in 2015 and 438,000 people died of malaria, most of them children in Africa. Prevention is essential, and attempts at producing an effective vaccine and clinical trials are ongoing. Yellow fever is preventable by a relatively safe, effective vaccine. Yellow fever vaccine is recommended for people older than 9 months traveling to or living in areas with yellow fever virus transmission in South America or Africa. Some countries require visitors to provide proof of yellow fever vaccination. Contraindications to receiving this vaccine include infants younger than 6 months; people with a history of acute hypersensitivity reaction to any component in the vaccine such as eggs, egg products, chicken proteins or gelatin; and those with altered immune status, HIV or AIDS. Dengue fever is prevalent in at least 100 countries in Asia, the Pacific, the Americas, Africa and the Caribbean. The WHO estimates 50 to 100 million dengue infections occur yearly, including 500,000 dengue hemorrhagic fever cases and 22,000 deaths, mostly in children. Nearly all dengue cases reported in the 48 contiguous United States were acquired elsewhere by travelers or immigrants. There is no vaccine for dengue fever. Outbreaks of chikungunya virus occurred in parts of Africa, Europe, Southeast Asia and the islands of the Indian and Pacific oceans. It was found in the Americas in 2013 and spread to the Caribbean and South, Central and North America. No vaccine to prevent or medicine to treat infection is available. The mosquitoes that spread chikungunya bite aggressively during the day. Pregnant women should strictly follow steps to prevent mosquito bites while traveling, as Zika infection in a pregnant woman is linked to serious birth defects and miscarriage. The Centers for Disease Control and Prevention recommend pregnant women not travel to areas with Zika outbreaks. There is no vaccine or medicine, and it can be passed from an infected man during unprotected sex. This is preventable by using condoms the right way every time during all types of sex. To date there is no evidence of transmission from a woman during sex. Reduce your risk by taking steps to prevent bites. Use EPA-registered insect repellent that contain at least 20 percent DEET for protection against mosquitoes. Use Picaridin or products that contain oil of lemon eucalyptus (OLE) or para-menthane-diol (PMD). The effectiveness of insect repellents not registered with the EPA, including some natural repellents, is not known. When using repellent, follow the package instructions and reapply as directed. In general, higher percentages of the active ingredient provide longer-lasting protection. However, this increase in protection time maximizes at about 50 percent DEET. If you are also using sunscreen, apply it first, let it dry, then apply repellent. Do not use products containing both sunscreen and repellent. Do not spray repellent on the skin under clothing. Consider using clothing and gear treated with permethrin, an insecticide. Buy pre-treated clothes or treat your own clothes, following instructions carefully. Do not use permethrin directly on skin. Wear long-sleeved shirts, long pants, socks and a hat. Tuck your shirt into your pants, and tuck your pants into your socks for maximum protection. Choose accommodations that are air-conditioned or have good window and door screens. If mosquitoes can get into your sleeping area, sleep under a permethrin-treated bed net that can be tucked under the mattress. When outdoors, use area repellents such as mosquito coils containing metofluthrin or allethrin. Do not use insect repellents on babies younger than 2 months. Do not use products containing OLE or PMD on children younger than 3 years. Children should not touch repellent. Adults should apply it to their own hands and gently spread it over the child's exposed skin. Do not apply repellent to children's hands because they tend to put their hands in their mouths. Keep repellent out of the reach of children. Protect babies younger than 2 months by draping mosquito netting over their carrier or car seat; netting should have an elastic edge for a tight fit. When used as directed, EPA-registered insect repellents are safe and effective for pregnant and breastfeeding women. The content of this article is for informational purposes only. It is not intended to be a substitute for professional medical advice, diagnosis or treatment. Always seek the advice of your physician or other qualified health care provider with any questions you may have regarding a medical condition.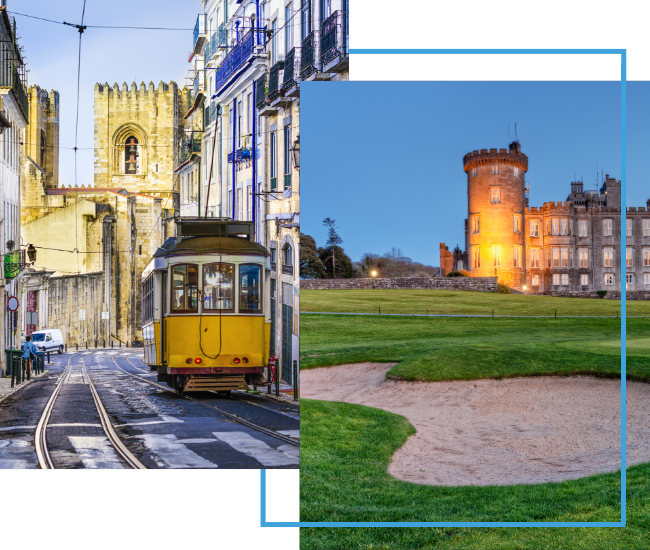 FX Excursions
FX Excursions offers the chance for once-in-a-lifetime experiences in destinations around the world.
Explore Excursions
Corsica with steep, gray cliffs overlooking the Mediterranean and sandy beaches attracting summer visitors, is a French-governed island sometimes confused with Sardinia and Sicily, Italian islands to the south. Fortunately, all three islands share the same love for good wine, food and sun-splashed beaches.
Sponsored Content
In an increasingly digital and interconnected world, the Global Business Travel Association (GBTA) Convention remains an indispensable platform for business travel industry professionals seeking to make the most of the power of face-to-face connections. Taking place August 13–15 in Dallas, the 2023 GBTA Convention provides the unique opportunity for professionals and companies to join visionaries, thought leaders and industry experts for meaningful networking, cutting-edge insights and inspiring innovation.
If you're ready to do a little holiday catch-up with your besties, make a beeline for Conrad New York Downtown. The lobby metamorphosed into a holiday forest of heavenly scented, decorated Virginia Spruce trees. Make your first stop ATRIO Barista Station in the lobby for a complimentary hot spiced apple cider (until Dec. 3) or hot chocolate (Dec. 22­–24).