Medical tourism — sometimes referred to as health tourism, medical outsourcing or medical travel — has a long history. Explorers from all over the world once traveled to the healing temples of ancient Greece to seek cures for their ailments. In Western culture, pilgrims journeyed to the healing waters of Bath in England or the holy waters of Lourdes, France. Today, the net worth of the health tourism industry is estimated at $40 billion. Leading medical tourism locations span the globe and include Brazil, Costa Rica, India, Malaysia, Mexico, Singapore, Taiwan, Thailand and Turkey.
As a result of globalization and international communication, medical tourism has become an increasingly popular health care alternative for Americans. In 2013, about 900,000 Americans traveled overseas for treatment, according to Patients Beyond Borders, a provider of medical travel information. Those who travel for care usually do so because treatment is much cheaper in another country. In addition, a large number of medical tourists are immigrants to the United States returning to their home country for care. The most common procedures sought on medical trips include cosmetic surgery, dentistry and heart surgery.
Beyond cost savings, benefits of medical travel include access to immediate medical care with no waiting period for surgery or procedures; high standards of care; and recovery in a relaxed vacation setting with a chance to explore a new destination and culture. Medical tourism centers use the Internet to promote their facilities to a global audience. There is even a Medical Tourism Association, whose core mission is to provide transparent education and awareness about top-of-the-line procedures and treatments at affordable prices.
Health care facilities associated with medical tourism agencies offer attractive post-op care for medical tourists. Depending on the type of surgery and recovery, these agencies offer well-rounded health vacation packages that allow medical tourists to receive first-class medical care while sightseeing hot spots or relaxing on the beach in the destination.
The lower cost of care obviously makes medical tourism attractive for patients from countries with high medical costs. Complex surgeries such as organ transplants and cardiac surgeries are expensive, and those who seek such procedures abroad do not have to break the bank to pay for them. Savings from medical travel can reach 15 to 85 percent in some cases, but it is important to do your research to find the best health care option for you.
In response to global demand for accreditation standards, the U.S.- based Joint Commission launched an international affiliate agency. In order to receive accreditation from the Joint Commission International, an international hospital must meet the same rigorous standards set forth in the United States by the Joint Commission. More than 600 hospitals and clinics around the world have earned JCI accreditation.
The specific risks of medical travel depend on the location and the procedures performed, but some general issues have been identified. Communication may be a problem. Receiving care at a facility where you do not speak the language fluently increases the chance of misunderstanding. There is no time to develop the doctor-patient relationship or directly consult with the surgeon if a complication develops at home. Doctors or health care staff may reuse needles between patients or follow other unsafe practices that can transmit diseases such as hepatitis and HIV. Medications may be counterfeit or of poor quality in some countries. Antibiotic resistance is a global problem, and resistant bacteria may be more common in countries outside the United States. The blood supply in some countries comes primarily from paid donors and may not be screened, putting patients at risk for HIV and other infections spread through blood.
Flying in a plane before and after surgery increases the risk for complications post-operatively such as blood clots, pulmonary embolism, dehydration, fatigue, pain and disorientation. In most foreign countries there is no ability to file a grievance if something goes wrong with the hospital or surgeon. The lack of malpractice insurance in foreign countries is partly responsible for the lower costs. The websites advertising health tourism can be deceptive while making false promises.
To decrease risks, select health care facilities certified or accredited per international standards such as the JCI, the American Association for Accreditation for Ambulatory Surgery Facilities International or the Accreditation Association for Ambulatory Health Care/Acreditas Global. All accredited clinics and facilities must pass inspection of all practice standards in the following categories: general environment and safety, operating room environment, policies and procedures, recovery room environment, blood and medications, medical records, quality assessment, personnel and staff, and anesthesia.
Select a health care facility that focuses on patient safety and has high-quality care standards in place. When you have recovered and are ready to travel, request a copy of your medical records to take home.
The content of this article is for informational purposes only. It is not intended to be a substitute for professional medical advice, diagnosis or treatment. Always seek the advice of your physician or other qualified health care provider with any questions you may have regarding a medical condition.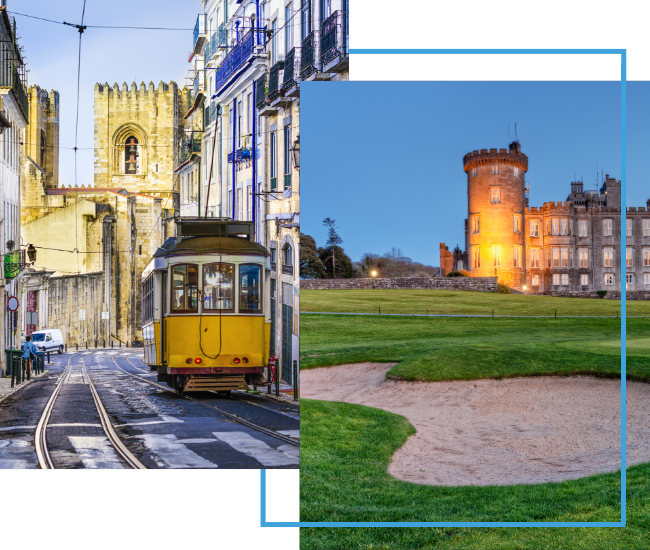 FX Excursions
FX Excursions offers the chance for once-in-a-lifetime experiences in destinations around the world.
Explore Excursions
Think of Tokyo and your mind may wander to the neon signs and bustling crowds of Shibuya and Shinjuku, or the tranquility of the Meiji Jingu shrine, but this huge city offers much to those who explore away from the main tourist areas.
Sponsored Content
The Global Business Travel Association (GBTA) believes business travel is a fundamental force for good and brings the industry together to connect, innovate and set new standards. With members from across the globe, GBTA engages the many voices of business travel to build a collective future, providing a platform for buyers and suppliers to come together, connect with peers, grow their network and shape the future of the industry.
Automotive museums of all sizes will always capture the imaginations of car and racing aficionados. However, the best deliver a lot of substance beyond the machine itself. Some place an emphasis on science and technology or history, while others display iconic cars from film and television. Museums established and operated by the world's top automakers (think Mercedes, BMW, Audi and Porsche in Germany, and Toyota, Honda and Nissan in Japan) have built-in followings.