AS YOU PLAN A BUSINESS TRIP or vacation, see your dentist before you travel. A dental checkup can determine the condition of your teeth and may prevent problems while traveling.
Your hygienist can clean your teeth and look for any periodontal disease, and your dentist should examine your mouth for signs of infection, cavities, loose or broken teeth and cracked fillings. The dental team usually gives patients a soft toothbrush and sample sizes of toothpaste, mouthwash, floss and other items perfect to pack for travel.
Schedule your appointment to allow enough time to complete any necessary dental work before your departure date to address conditions such as decayed teeth, a chipped tooth, broken fillings or a root canal. This will help you avoid infection and pain due to pressure changes during air travel.
When traveling, try to brush and floss your teeth after each meal, or at least twice a day. Bring along the essentials for dental care such as toothbrush, toothpaste, mouthwash and floss or other flossing devices. Pack toothpaste for sensitive teeth and topical, over-the-counter medications for gum sores or tooth pain.
Pack acetaminophen and ibuprofen for toothache pain from cabin air pressure or sinus pressure. Make sure all immunizations are up to date, especially hepatitis B, in case dentists abroad are not vaccinated.
Protect your toothbrush with a covering or toothbrush cap to prevent contamination with germs. Make sure it is dry before you pack it away. Do not place your toothbrush on the sink near the toilet where it can be accidentally knocked into it. If your toothbrush gets contaminated, soak it in antibacterial mouthwash or hydrogen peroxide.
On the road, avoid chewing ice or eating popcorn kernels and hard candy, which can cause micro and macro fractures in your teeth. Do not use your teeth as a tool to cut tape or other materials. Avoid eating foods or drinking beverages high in sugar. If this is unavoidable and you cannot brush or floss your teeth, rinse your mouth with water. If you do not have toothpaste, brush with water and rinse with mouthwash. If the water is not safe to drink, use bottled water.
Wash your hands before any oral care. If you cannot brush while traveling, chew sugarless gum with xylitol to stimulate the flow of saliva to help clean your teeth. When on vacation, we often change our eating habits. Try to limit the times you treat yourself to sweets in a day. Each exposure makes a difference to your dental health. Eat a balanced, healthy diet while away from home.
If you encounter dental problems, whether you wait until you get home or get treated right away depends on the situation. If you experience acute dental pain or lose a tooth, you may need to be examined immediately. A lost tooth has the best chance for recovery if it is inserted into the socket within 30 minutes. With issues such as the beginning of tooth pain or a chipped tooth, you may be able to wait for treatment. Use sugarless gum to replace a filling temporarily, or use dental cement, dental wax or petroleum jelly to reinsert a crown that has loosened and fallen out.
Call your dentist even if you are overseas to discuss temporary remedies that might help you wait for treatment. Air travel can make dental issues worse. An untreated tooth might become extremely painful when you fly. Your dentist might be able to prescribe medication for the pain. Do not fly immediately after having oral surgery; wait at least one to two days after surgery due to possible changes in cabin pressure.
In most European countries the standard for dental education is comparable to that in the United States, according to the Journal of the American Dental Association. Many countries have dental associations, such as the American Dental Society of Europe, whose members completed their dental education in a recognized dental school in the United States or Canada.
The International Association for Medical Assistance to Travelers maintains a network of medical personnel, hospitals and clinics around the world which agreed to treat IAMAT members in need of care. Any traveler can become a member; there is no membership fee, but a donation is welcome.
The Organization for Safety, Asepsis and Prevention is a growing community of industry representatives who advocate for safe and infection-free delivery of oral health care. You want to make sure the dentist you visit overseas follows the same standards and practices as U.S. dentists such as cleaning, disinfection and sterility of all dental equipment; infection control practices; and patient safety.
Dental referrals are also available from the hotel concierge, the American Consulate or the American Embassy of the country you are visiting. If you do not speak the local language, make sure the dentist speaks English. If you have travel insurance, the company's 24/7 hotline can refer you to a qualified dentist. The best insurance to a healthy trip is to have your teeth in great condition before you leave.
The content of this article is for informational purposes only. It is not intended to be a substitute for professional medical advice, diagnosis or treatment. Always seek the advice of your physician or other qualified health care provider with any questions you may have regarding a medical condition.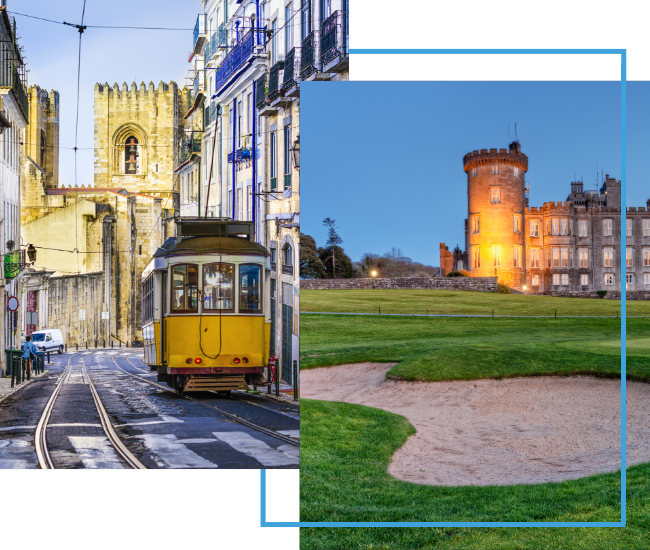 FX Excursions
FX Excursions offers the chance for once-in-a-lifetime experiences in destinations around the world.
Explore Excursions
There may not be snow in Los Angeles this season, but Waldorf Astoria Beverly Hills is certainly full of the holiday spirit, with Christmas, Hanukkah and New Year's events happening in the hotel's gorgeous event spaces.
Sponsored Content
Learning more about our readers' travel habits and preferences ensures Global Traveler delivers the content you desire. As the travel industry has adapted and changed over the last few years, it's more important than ever to connect. To best meet your short- and long-term travel content needs, please help us!
Looking for fun things to stuff into the toe of a few holiday stockings? Here are some great choices: