Air travel is so commonplace in our global economy that we rarely think about facing a medical emergency in the air. As we travel more frequently and to greater distances — and as we live longer and travel at more advanced ages — the incidence of in-flight medical emergencies is likely to increase.
Even without a serious medical condition, the complications of modern travel can be stressful. Getting to and from the airport, long baggage check-in lines and increased security procedures can increase physiological stress. Automated external defibrillators were first placed in airports because of the number of cardiac arrests that occurred while passengers were waiting to travel.
Many medical conditions are made worse by flight conditions — changes in air pressure, humidity and oxygen concentrations. Aircraft cabin pressure is usually maintained at 5,000–8,000 feet above sea level, placing extra stress on travelers with conditions such as cardiopulmonary disease, especially those requiring supplemental oxygen; anemia, including sickle cell anemia; and cerebrovascular diseases.
The Americans with Disabilities Act prevents airlines from screening passengers for disabilities or medical conditions, and it remains to be seen whether such screening will be considered in the future. However, passengers need to assume some of the responsibility and risk when traveling. Those with complex medical histories and diseases should obtain the approval of their physician to board a plane and tolerate a flight, especially a long one. Many physicians give their diabetic patients travel letters that include a list of their medications and additional prescriptions in case they need refills while traveling. People with serious medical conditions should also avoid traveling alone; a companion can act as an advocate in getting appropriate medical attention.
All airlines are required to give their staff training in first aid. Virgin Atlantic, for example, provides five days of training with demonstrations and scenarios using simulators. The staff also attends an annual refresher class. Flight staff is well prepared to handle emergencies in small spaces such as on airplanes. Physicians, nurses and EMS providers work well alongside flight staff, since they are used to a team approach when caring for patients. Healthcare providers are covered by Good Samaritan laws and the U.S. Aviation Medical Assistance Act of 1998, allowing them to assist ill passengers without fear of liability.
Aircraft registered in the United States must carry automated external defibrillators, and many other airlines carry them voluntarily. Airlines also carry emergency kits that are well stocked for the acute management of emergencies. These kits are not designed to handle a prolonged cardiac arrest treatment but do provide a few doses of resuscitative medications. Some airlines carry supplemental oxygen. Passengers should not expect healthcare providers to "do a MacGyver" in flight, even though we sometimes hear of a physician inserting a chest tube by using whatever equipment was available.
More than 70 airlines use MediLink, a subsidiary of MedAire, as a medical consult when a passenger becomes ill or injured. MediLink's worldwide response service is located in a dedicated trauma center in Phoenix, Ariz. A handful of airlines, including Virgin Atlantic, are experimenting with telemetry units that take a passenger's vital signs, oxygen saturation and electrocardiogram and send video footage to physicians on the ground.
It is comforting to know that when medical emergencies occur, healthcare providers are often on the flight to help. Their role is never easy; they often volunteer to assist in cramped quarters with limited resources and sometimes are called upon to decide whether a passenger's condition dictates a flight diversion. As technology advances, air medical emergency treatment on all flights may fall under the direction of a telemedicine practitioner on the ground. Still, it is important to take responsibility for our own well-being and realize that airlines have limited medical resources to treat medical emergencies in the air. Visit www.cdc.gov.
---
Just in Case
Passengers with serious illness should carry
* Medical and surgical history
* List of allergies
* List of current medications
* List of physicians with phone numbers
* Reading glasses and eyeglass prescription
* Prescriptions in original vials, enough for extra 4–5 days
* Recent EKG report if diagnosed with cardiac disease
* Extra doses of nitroglycerine, inhalers, anti-anxiety, pain medications
* 360 mg buffered aspirin to chew in case of heart attack
* Medical alert bracelet
* Medical power of attorney for someone else to make medical decisions
* Advance directive regarding resuscitation
The content of this article is for informational purposes only. It is not intended to be a substitute for professional medical advice, diagnosis or treatment. Always seek the advice of your physician or other qualified health provider with any questions you may have regarding a medical condition.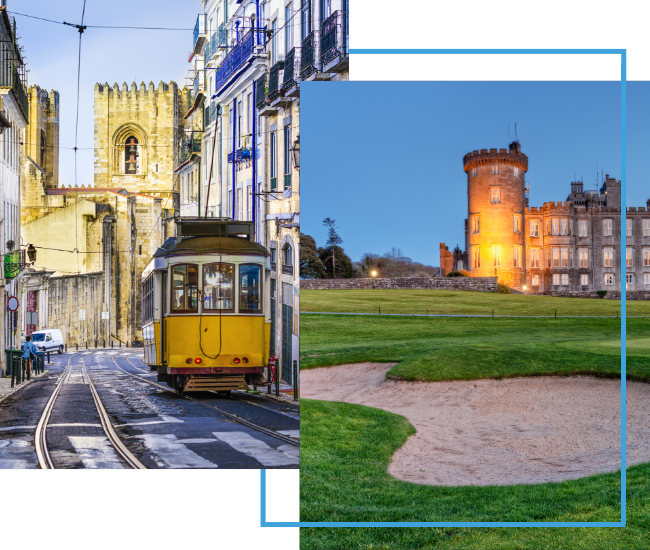 FX Excursions
FX Excursions offers the chance for once-in-a-lifetime experiences in destinations around the world.
Explore Excursions
Imagine yourself lounging in a stone cottage suite with a fireplace and freestanding tub, sipping hot chocolate in a rustic game and reading room with a raftered ceiling, and ice skating and cross-country skiing in the crisp mountain air. Sounds pretty perfect, doesn't it? Especially when you add in seasonal touches.
Sponsored Content
From the moment you step onboard Air Tahiti Nui's Tahitian Dreamliner, you will be transported to The Islands of Tahiti. The French Polynesian carrier considered every detail to awaken its passengers' senses, creating the feeling you are already on the Islands while 30,000 feet in the air.
For the first time in Olympic history, when the 2024 Summer Olympics kick off on July 26, 2024, they will not do so in a stadium. Instead of an Olympic venue, the entire city of Paris will become the Olympic stadium, hosting the games among monuments, on bridges and on the grounds of some of the world's most historic sites. The Opening Ceremony will take place on the River Seine, where athletes will drift along on a flotilla of boats as spectators wave them on from the quays and bridges throughout the city.