Hantavirus pulmonary syndrome, or HPS, is a disease spread by rodents. Symptoms similar to the flu progress rapidly to potentially life-threatening respiratory problems.
The first outbreak occurred in May 1993 in the "Four Corners" area shared by Arizona, New Mexico, Colorado and Utah. A young, physically fit couple, suffering from shortness of breath, were rushed to a hospital and died very rapidly.
People contract hantavirus primarily through inhaling the airborne virus shed in infected rodents' droppings, urine and saliva. Aerosolization occurs when a virus is kicked up in the air. The virus invades the capillaries of the lungs, causing them to leak. The lungs then flood with fluid.
Although rare, HPS is potentially deadly. Hantavirus is found in all areas of the United States except Alaska and Hawaii but is most common in rural areas of the western United States during spring and summer. Cases of HPS have also been confirmed in Canada, Argentina, Bolivia, Brazil, Chile, Panama, Paraguay and Uruguay. Other hantaviruses occur in Asia, where they cause kidney disorders rather than lung problems.
Each type of hantavirus has a specific rodent carrier. The deer mouse is responsible for most HPS cases in North America. Other carriers include the white-tailed mouse, the cotton rat and the rice rat. Other rodents, such as house mice, roof rats and Norway rats, have never been known to give people HPS. Since it is hard to tell if a rodent carries a hantavirus, it is best to avoid all wild mice and rats and to safely clean up any rodent urine, droppings or nests in your home. Dogs and cats cannot infect people with hantavirus.
The earliest symptoms of HPS include chills, fever and muscle aches. You may begin to feel better for a short time, but within two days, it becomes hard to breathe. The disease worsens quickly with a dry cough, general ill feeling, headache, nausea, vomiting and shortness of breath. After three to seven days, more serious symptoms appear such as a productive cough, fluid accumulation around the lungs, low blood pressure and reduced heart efficiency. Call your health care provider if you develop flu-like symptoms after being in contact with rodent droppings or urine or with dust contaminated with these substances.
Even with aggressive treatment, more than half of the victims who have this disease in their lungs die. People with hantavirus are admitted to the hospital, often to the intensive care unit, where they receive oxygen, a breathing tube and, in severe cases, a mechanical ventilator. Vital signs and circulation are monitored continuously; intravenous fluid and medications are administrated, including Ribavirin to treat kidney-related problems and reduce the risk of death. Complications include kidney, heart and lung failure, which can lead to death.
Risks of infection are higher for people who work, live or play in areas where rodents live. Be especially careful if you clean in attics or other low-traffic sites; have a job with exposure to rodents, such as construction, utility work and pest control; open unused buildings, sheds, barns or garages; or go camping, hiking or hunting.
When camping, pitch tents where there are no rodent droppings and avoid rodent dens. Avoid musty cabins that have not been cleaned and aired out. Sleep on a ground cover and a pad. Drink disinfected water.
Most people exposed to hantavirus have come in contact with rodent droppings in their own home. Mice can squeeze through holes as small as a quarter-inch wide. Seal holes with wire screening, metal flashing or cement. Wash dishes promptly, clean counters and floors, and store food and pet food in rodent-proof containers. Use tightfitting lids on garbage cans. Clear brush, grass and junk away from the foundation. Set spring-loaded traps along baseboards. Exercise caution with poison-bait traps, which can harm people and pets.
In 2012, the National Park Service confirmed 10 hantavirus cases in people who visited Yosemite National Park, resulting in three deaths. Officials believe nine of the people were exposed to the virus at the Signature Tents Cabins in Curry Village; the double-wall insulated tents have been destroyed and replaced with single-wall tents.
Prevent the spread of Hantavirus
Take precautions when cleaning a closed-up building or areas where rodent nesting material has been found.
Air out the building for 60 minutes before cleaning. Leave the building while it is airing out.
Wear latex or rubber gloves and a dust mask while cleaning.
Mix a solution of 1 cup bleach to 10 cups water or use a household disinfectant.
Avoid raising dust into the air; do not vacuum, sweep or dust. Wet down areas with disinfectant before cleaning.
Clean countertops, cabinets, drawers, floors and baseboards with sponges and mops soaked in disinfectant.
Spray or soak dead mice, droppings or nesting areas with disinfectant or bleach solution.
Wash clothes and bedding in hot water and detergent; dry on high setting.
Dispose of contaminated items, including dead mice, in a sealed plastic bag. Put it in another plastic bag; seal it and place in an outdoor garbage can.
Disinfect or discard gloves you used. Wash your hands or shower with soap and hot water.
The content of this article is for informational purposes only. It is not intended to be a substitute for professional medical advice, diagnosis or treatment. Always seek the advice of your physician or other qualified health care provider with any questions you may have regarding a medical condition.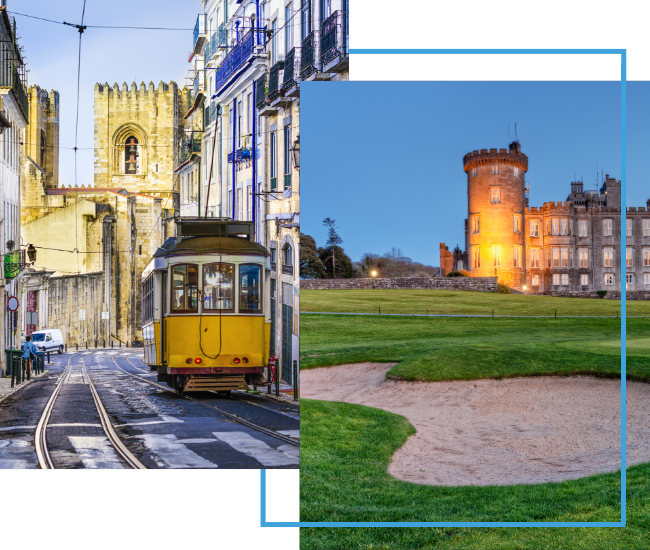 FX Excursions
FX Excursions offers the chance for once-in-a-lifetime experiences in destinations around the world.
Explore Excursions
Think of Tokyo and your mind may wander to the neon signs and bustling crowds of Shibuya and Shinjuku, or the tranquility of the Meiji Jingu shrine, but this huge city offers much to those who explore away from the main tourist areas.
Sponsored Content
United Airlines is in the midst of a major initiative to modernize its fleet over the next several years. After first announcing the plan in 2021, planes fitted with United's signature interior are finally beginning to appear across the airline's narrowbody fleet of Boeing and Airbus planes. United flyers are sure to notice these enhancements from the moment they step on board: Each new or updated plane sports remodeled seats, seatback entertainment screens for everyone, Bluetooth connectivity and more, all adding up to a better experience on every journey.
Automotive museums of all sizes will always capture the imaginations of car and racing aficionados. However, the best deliver a lot of substance beyond the machine itself. Some place an emphasis on science and technology or history, while others display iconic cars from film and television. Museums established and operated by the world's top automakers (think Mercedes, BMW, Audi and Porsche in Germany, and Toyota, Honda and Nissan in Japan) have built-in followings.