PARACETAMOL, ALSO KNOWN as acetaminophen, is a popular medication sold in the United States under the brand name Tylenol and in other countries as Panadol. It is in a class of medications called analgesics (pain relievers) and antipyretics (fever reducers) and works by changing the way the body senses pain and by cooling the body. It is used to reduce fever and to relieve mild to moderate pain from headaches, muscle aches, menstrual periods, colds, sore throats, toothaches, backaches and reactions to vaccinations. It may also relieve the pain of mild osteoarthritis (arthritis caused by the breakdown of the lining of the joints).
Many brands and forms of paracetamol and acetaminophen are available. The maximum amount for adults is 1 gram (1,000 mg) per dose and 4 grams (4,000 mg) per day. Taking more paracetamol or acetaminophen could cause damage to your liver and kidneys.
Panadol Osteo is the same medication as Panadol but contains a higher amount of the active ingredient (665mg versus 500mg) in regular Panadol. It is formulated for slow and sustained release. Be careful you don't go over the safe daily limit (six Panadol Osteo caplets). Panadol Rapid is absorbed twice as fast as regular Panadol tablets, so be careful you do not accidently overdose. Similarly, Tylenol is available in many forms, including regular strength (325 mg), extra strength (500 mg), arthritis extended release (650 mg) and rapid release extra strength (500 mg).
When administering Panadol or Tylenol to your child, know his or her exact weight and use the dosing calculator on the Panadol website (panadol.com.au/children) or the chart on the Tylenol website (tylenol.com/children-infants) and read the notes and recommendations from the manufacturers on dosing and frequency under each of the children's products. Consult your pediatrician before administering to infants.
Do not use this medication without first talking to your doctor if you drink more than three alcoholic beverages per day, if you have had alcoholic liver disease (cirrhosis) or have a history of alcoholism. You may not be able to use paracetamol or may need to limit your intake to 2 grams (2,000 mg) per day.
Do not use any other over-the-counter cough, cold, allergy or pain medication without first asking your doctor or pharmacist. Many combination medicines contain paracetamol or acetaminophen. If you use certain products together, you may accidentally ingest too much paracetamol or acetaminophen. Read the label of any other medicine you are using to see if it contains paracetamol, acetaminophen or APAP (an abbreviation of acetyl-para-aminophenol, the chemical name of acetaminophen). Avoid drinking alcohol while taking this medication, as it may increase your risk of liver damage.
In the United States we tend to think of acetaminophen and paracetamol as harmless, but they are not. Each year about 8 percent of the 100 million Americans who take acetaminophen visit emergency departments for accidentally overdosing on the drug, according to researchers from the Centers for Disease Control and Prevention. Many people do not know they are placing themselves at risk. A new Food and Drug Administration warning asks doctors to stop prescribing combination medications that contain more than 325 mg of acetaminophen per pill.
Stop taking the medication and seek immediate medical attention if you notice signs of a serious allergic reaction (difficulty breathing, hives, swelling of face or throat), signs of overdose (diarrhea, increased sweating, nausea or vomiting) or symptoms of liver damage (abdominal pain, dark urine and itchy skin). In case of overdose, call the American Association of Poison Control Centers at 1 800 222 1222. If the victim has collapsed or is not breathing, call local emergency services at 911.
If you are traveling abroad and were prescribed Panadol, a valid prescription or doctor's note is required for all medication entering the United States. Paracetamol/ Tylenol, Imodium, asthma medicines and so on are generally waived. However, many countries, including the United States, technically require documentation for all medicines so they have recourse for suspicious circumstances.
In the case of any medicines you're not sure about, it's worth obtaining a doctor's note if you do not have a prescription. If you really must bring in your codeine-based medicines, it is a simple and sensible step to take. Carry a prescription or written statement from your physician that the substances are being used under a doctor's supervision and are necessary for your physical well-being while traveling.
When traveling or at home, contact your pharmacist or doctor if you have questions about the safe use of paracetamol, acetaminophen or products containing these medications, especially when caring for a child.
The content of this article is for informational purposes only. It is not intended to be a substitute for professional medical advice, diagnosis or treatment.
Always seek the advice of your physician or other qualified health care provider with any questions you may have regarding a medical condition.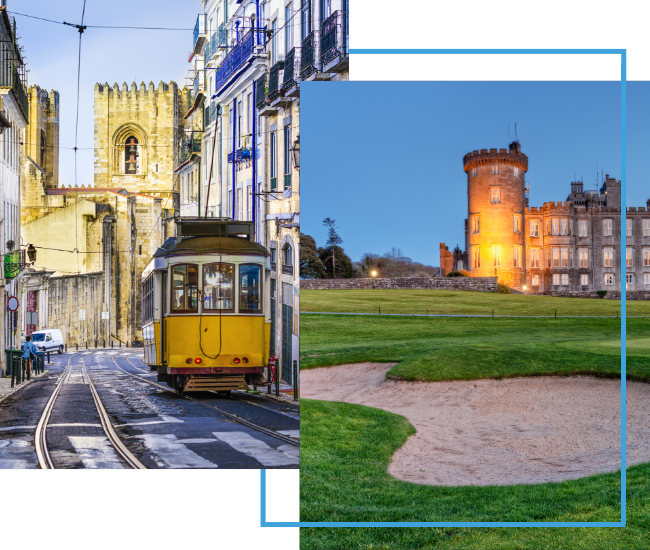 FX Excursions
FX Excursions offers the chance for once-in-a-lifetime experiences in destinations around the world.
Explore Excursions
If fabulous food and beverages are a must-have for any weekend getaway, then look no further than the City of Brotherly Love. Whether your palate has a penchant for vibrant Latin American fare or cozy French cuisine, whether you're an oenophile looking to swirl, sniff and sip your way around the globe or you'd rather sample farm-to-glass cocktails, Philly's got it all this fall. (With the exception of Bolo, which is a short taxi or Uber ride away and definitely worth the trip, the rest of these spots are all within walking distance of each other.)
Sponsored Content
Nashville's once-modest skyline continues to evolve as its luxury market grows. Lavish hotel properties are added to the landscape while acclaimed chefs stake claim in the robust culinary scene and premier cultural offerings round out the city's repertoire.
From Santoríni to Dubai to New York, some hotels just have that "it" factor that draws visitors far and wide. For some hotels it's their proximity to popular landmarks and attractions, for others it's their amenities. But these hotels have something few can claim: a true room with a view.