Sixteen countries border the Mediterranean Sea, and although their cultures vary, common to all — especially Greece, Spain, southern Italy and southern France — is the Mediterranean diet. More than a regimen, the Mediterranean diet is a lifestyle of healthy eating, exercise, enjoying meals with family and friends, and moderate red wine consumption with meals.
If you are looking for a heart-healthy eating style, the Mediterranean diet may be ideal. The diet emphasizes eating fruits, vegetables, whole grains, beans, nuts, legumes, extra virgin olive oil and flavorful herbs and spices. It recommends consuming fish and seafood at least twice a week and enjoying poultry, eggs, cheese and yogurt in moderation. Save sweets and red meat for special occasions. Top it off with a glass of red wine and stay physically active.
The Greeks average six or more servings of antioxidant-rich fruits and vegetables a day. Grains in the Mediterranean area are typically whole grains. Bread remains an important part of the diet; however, most people in the region eat bread plain or dipped in olive oil and not with butter or margarine, which contain saturated fat and trans fat.
The diet focuses not on limiting total fat consumption but instead choosing healthier fats. It discourages saturated fats and hydrogenated oils (trans fats), both of which contribute to heart disease. Nuts are high in fat, but most of the fat is healthy. Because nuts are high in calories, they should be eaten in small amounts. Avoid candied, honey-roasted and heavily salted nuts.
The Mediterranean diet relies on olive oil as the primary source of fat. Olive oil is mainly monounsaturated, which can lower low-density lipoprotein (LDL) cholesterol levels when used in place of saturated fats or trans fats. Extra virgin olive oil and virgin olive oil, the least processed forms, contain the highest levels of protective plant compounds that provide antioxidants.
Canola oil and some nuts also contain beneficial linoleic acid, a type of omega-3 fatty acid. Omega-3 fatty acids, associated with decreased incidence of sudden heart attacks, can lower cholesterol, decrease blood clotting, improve the health of blood vessels and moderate blood pressure. Fatty fish such as mackerel, lake trout, herring, sardines, albacore tuna and salmon prove rich sources of omega-3.
The effects of alcohol have been debated for years. Some health care providers are reluctant to encourage alcohol consumption because of the consequences of excessive drinking. However, alcohol in moderation has been associated with a reduced risk of heart disease in some research studies. The Mediterranean diet typically includes a moderate amount of wine, usually red — no more than 5 ounces daily for women of all ages and men older than 65, no more than 10 ounces for younger men. More than that may increase the risk of health problems, including certain types of cancer. Drinking red wine with meals is not essential; avoid wine if you are prone to alcohol abuse, pregnant, at risk for breast cancer or have other conditions that alcohol could make worse.
Possible health concerns with the Mediterranean diet include weight gain from the fats in olive oil and nuts, reduced iron levels and calcium loss from eating fewer dairy products. If you follow the diet, be sure to eat foods rich in iron and Vitamin C, which helps your body absorb iron. Ask your health care provider about taking an iron or calcium supplement.
Those at risk for heart disease adhering to the Mediterranean diet may reduce the risk of type 2 diabetes. Research revealed that, compared to other diet patterns, a Mediterranean diet rich in fish, nuts, vegetables and fruit was associated with a 21 percent lower risk of type 2 diabetes — and a 27 percent lower risk among people at high risk for heart disease.
It is never too late to start eating a healthy diet. Following a Mediterranean diet may prevent the development of diabetes irrespective of age, gender, race or culture. In 19 studies that followed 162,000 Europeans and non-Europeans for an average of 5.5 years, the diet reduced the risk of type 2 diabetes in both groups. Additional studies revealed the impact of dietary changes on metabolic syndrome; following a Mediterranean diet and participating in moderate exercise corrected metabolic syndrome in 55 percent of participants.
Other researchers claim the Mediterranean diet can protect against depression, Alzheimer's disease, dementia and Parkinson's disease. The diet may produce more stable blood sugars, lower cholesterol and triglyceride levels and a lower risk of heart disease and other health problems.
Maintain a Mediterranean diet:
Eat vegetables and fruit.
Switch to whole grains.
Choose good fats: avocados, olives, almonds, walnuts, cashews, pistachios and natural peanut butter.
Instead of butter and margarine, use EVOO flavored with pepper or herbs.
Switch to skim milk, low-fat cheese and fat-free yogurt.
Limit eggs to four per week.
Eat fish and poultry at least twice a week.
Use spices and herbs instead of salt.
Avoid red meat or limit to lean cuts two to three times a month.
Avoid sweets and dessert.
Get moderate exercise.
Enjoy meals with family and friends.
The content of this article is for informational purposes only. It is not intended to be a substitute for professional medical advice, diagnosis or treatment. Always seek the advice of your physician or other qualified health care provider with any questions you may have regarding a medical condition.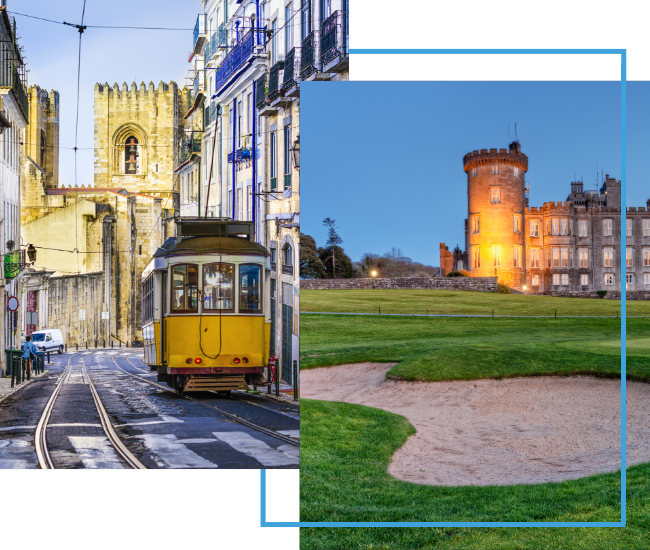 FX Excursions
FX Excursions offers the chance for once-in-a-lifetime experiences in destinations around the world.
Explore Excursions
Think of Tokyo and your mind may wander to the neon signs and bustling crowds of Shibuya and Shinjuku, or the tranquility of the Meiji Jingu shrine, but this huge city offers much to those who explore away from the main tourist areas.
Sponsored Content
The Global Business Travel Association (GBTA) believes business travel is a fundamental force for good and brings the industry together to connect, innovate and set new standards. With members from across the globe, GBTA engages the many voices of business travel to build a collective future, providing a platform for buyers and suppliers to come together, connect with peers, grow their network and shape the future of the industry.
Automotive museums of all sizes will always capture the imaginations of car and racing aficionados. However, the best deliver a lot of substance beyond the machine itself. Some place an emphasis on science and technology or history, while others display iconic cars from film and television. Museums established and operated by the world's top automakers (think Mercedes, BMW, Audi and Porsche in Germany, and Toyota, Honda and Nissan in Japan) have built-in followings.