DESPITE ITS NAME, VITAMIN D is a prohormone and not a vitamin. Vitamins are nutrients our bodies cannot create which we must obtain through diet and supplements. Our bodies can synthesize vitamin D when sunlight hits the skin. We need vitamin D to aid the absorption of calcium and phosphorous by the bones and teeth, making bones stronger.
Muscles need vitamin D in order to move, and nerves need it to carry messages between the brain and every body part. The immune system uses vitamin D to fight off invading bacteria and viruses. Vitamin D also helps regulate insulin levels and aids in diabetes management. It supports lung and cardiovascular health.
Lack of vitamin D affects bones and other parts of the body. Growing children who do not get enough vitamin D may have bones that are too soft and unable to support their weight, a disease called rickets. Adult deficiency can result in soft bones (osteomalacia) and decreased bone mass, leading to fragile bones. Vitamin D deficiency may also contribute to the development of certain cancers, especially breast, prostate and colon cancers. Being deficient may increase the risk of chronic diseases such as heart disease, multiple sclerosis and osteoporosis as well as infectious diseases such as tuberculosis and seasonal flu.
Research shows children given 1,200 international units of vitamin D per day in the winter reduce their risk of influenza A infection by more than 40 percent. Several studies show an inverse relationship between blood concentrations of vitamin D and the risk of type 2 diabetes. Infants who received 2,000 international units per day of vitamin D had an 88 percent lower risk of developing type 1 diabetes by age 32.
Pregnant women deficient in vitamin D seem to be at greater risk of developing pre-eclampsia and needing a cesarean section. Inadequate vitamin D in pregnant women is associated with gestational diabetes and bacterial vaginosis. However, high levels of vitamin D during pregnancy are associated with an increase in food allergy in the child in the first two years of life.
You can obtain vitamin D three ways: through your skin, from your diet and from supplements. Individuals should get 10–15 minutes of exposure to sunshine three to five times a week. Food sources of vitamin D include cheese, butter, margarine, fortified milk, eggs, yogurt, fish, fortified cereals and juices. Cod liver oil and good fatty fishes such as cod, sardines, swordfish, sockeye salmon, mackerel and canned tuna are excellent sources. As it is difficult to get vitamin D from food sources alone, you may take vitamin D supplements in the form of D2 (ergocalciferol) or D3 (cholecalciferol). Vitamin D breaks down quickly; stores of it in the body run low, especially in the winter.
An estimated 1 billion people worldwide have inadequate levels of vitamin D, and deficiencies can be found in all ethnic and age groups. Industrial countries have seen a resurgence of rickets, previously largely eradicated through vitamin D fortification. If you live north of the line connecting San Francisco to Philadelphia or Athens to Beijing, odds are you do not get enough vitamin D from sun exposure. African-Americans and those with dark skin, as well as older individuals, tend to have lower levels of vitamin D, as do people who are overweight or obese.
Signs of vitamin D deficiency include depression, frequent illness or infection, fatigue, painful bones and back, muscle pain, hair loss and impaired wound healing. Chronic vitamin D deficiency can result in obesity, diabetes, hypertension, depression, chronic fatigue syndrome, osteoporosis, fibromyalgia and neurodegenerative diseases such as Alzheimer's.
The most accurate way to measure the amount of vitamin D in your body is the 25- hydroxy vitamin D blood test. If you have not had the test lately, ask your health care provider to have one drawn. A level of 20 nanograms/ milliliter to 50 ng/mL is considered adequate for healthy people. A level less than 12 ng/mL indicates deficiency.
There is a scientific debate about how much vitamin D people need. Those at high risk of deficiency may need more. Check with your health care provider about the amount you need. If you live where there is sun year-round, you may not need supplements as long as you get enough sun. Vitamin D3 supplements of 1,000–4,000 IU (25–100 micrograms) should be enough for those who do not have access to the sun. The only way to know if you need a vitamin D supplement is to have your blood levels measured. Vitamin D is essential, and correcting a deficiency is simple, cheap and can have immense health benefits.
DAILY DOSE
Recommended vitamin D dietary intake by age:
Birth to 12 months: 400 IU
1–13 years: 600 IU
14–18 years: 600 IU
19–70 years: 600 IU
71-plus: 800 IU
Pregnant/breast feeding women: 600 IU
The content of this article is for informational purposes only. It is not intended to be a substitute for professional medical advice, diagnosis or treatment. Always seek the advice of your physician or other qualified health care provider with any questions you may have regarding a medical condition.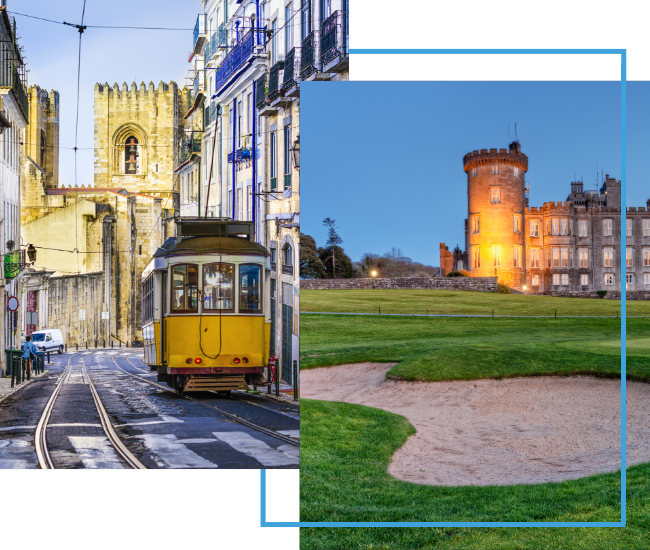 FX Excursions
FX Excursions offers the chance for once-in-a-lifetime experiences in destinations around the world.
Explore Excursions
Imagine yourself lounging in a stone cottage suite with a fireplace and freestanding tub, sipping hot chocolate in a rustic game and reading room with a raftered ceiling, and ice skating and cross-country skiing in the crisp mountain air. Sounds pretty perfect, doesn't it? Especially when you add in seasonal touches.
Sponsored Content
Whether it's the people, the craic (fun) or the coasts, travelers always find something to love about the island of Ireland. What fills your heart?
For the first time in Olympic history, when the 2024 Summer Olympics kick off on July 26, 2024, they will not do so in a stadium. Instead of an Olympic venue, the entire city of Paris will become the Olympic stadium, hosting the games among monuments, on bridges and on the grounds of some of the world's most historic sites. The Opening Ceremony will take place on the River Seine, where athletes will drift along on a flotilla of boats as spectators wave them on from the quays and bridges throughout the city.