Ulcerative colitis is a type of inflammatory bowel disease involving the rectum and colon, or large intestine. Affecting 700,000 Americans, it usually appears between the ages of 15 and 40, although children and older adults also develop it. Ulcerative colitis affects men and women equally. Risk factors include a family history of ulcerative colitis or Jewish ancestry.
In ulcerative colitis, the inner layers of the colon become inflamed, causing swelling and scarring. Ulcers form where the inflammation killed cells in the lining. The ulcers bleed and produce pus and mucus. Inflammation usually occurs in the lower colon and rectum but may affect the whole colon. Ulcerative colitis does not usually affect the small intestine.
The cause of ulcerative colitis is still unknown, but researchers believe it is an abnormal immune response. When the immune system mistakes food, bacteria or other materials in the colon for foreign substances, the body sends white blood cells to the intestinal lining, where they produce chronic inflammation and ulcerations.
Symptoms vary in severity and may start slowly or suddenly. About half of those afflicted have mild symptoms; others experience severe attacks that occur more often. Patients may experience long periods, lasting months or even years, between flare-ups. Many factors can lead to attacks, including respiratory infections or stress. The most common symptoms are abdominal pain and cramping, bloody diarrhea, rectal pain, blood and pus in stools, rectal bleeding and fever. Individuals may also experience fatigue, weight loss, loss of appetite, feeling of incomplete bowel movement, urgency and loss of body fluids and nutrients.
Your health care provider will perform a physical exam and a series of tests to diagnose ulcerative colitis. Blood tests check for a low blood count or anemia, which could indicate bleeding in the intestines, as well as an elevated white blood cell count, a sign of inflammation or infection. A stool sample may reveal blood or infection in the intestines.
You may need a colonoscopy to check for bleeding or inflammation; this may include a tissue biopsy. A barium enema X-ray of the colon may be needed to provide a clear view of the colon.
There is no cure for ulcerative colitis, but medical therapy can manage symptoms and improve quality of life. Treatment goals include controlling inflammation; correcting nutritional deficiencies; reducing abdominal pain, diarrhea and bleeding; and helping the colon heal. Treatment may include medications, lifestyle changes, nutritional support, hospitalization, surgery or a combination of these.
Anti-inflammatory medications such as 5-ASA reduce inflammation and pain. Corticosteroids reduce inflammation but can only be taken for a short time. Immunosuppressive agents may reduce symptoms and can be taken for long periods but require close monitoring by your health care provider. Antibiotics may treat infection and inflammation in some cases.
If you have ulcerative colitis, consider a few lifestyle changes. Certain foods worsen symptoms, especially high-fiber foods such as fresh vegetables and high-fat foods such as whole milk dairy products and red meat. Avoid other high-fiber foods such as popcorn, nuts, seeds, bran and beans. Write down what you eat and how it affects you. Also note foods that work well for you. A registered dietician can assist with food choices that are best for you while ensuring proper nourishment.
During a flare-up, rest your bowel by staying away from solid foods. Drink clear liquids (especially electrolyte-enriched or rehydrating fluids) frequently to prevent dehydration. When diarrhea clears, eat smaller meals and more often. Avoid food additives and stimulants such as caffeine.
Sometimes symptoms are so severe — severe bleeding or dehydration — a person must be hospitalized in order to stop the diarrhea and blood loss and rehydrate with intravenous fluids. Surgery may control or even cure ulcerative colitis by removing a severely affected part of the colon. About 25 to 40 percent of ulcerative colitis patients eventually have their colon removed, usually because medical treatment fails or medication side effects threaten overall health.
Individuals with ulcerative colitis can lead full lives and are able to hold jobs, raise families, travel and function successfully at home and in society. Do not let this disease isolate you. By planning ahead and working with support groups, you can cope. You may even help others with the disease. Stay positive; make sure you, and not the disease, are in control.
Living with Ulcerative Colitis
Know where to find clean bathrooms when away from home.
Eat more small meals, especially when traveling or when bathrooms are not easily accessible.
Drink plenty of water in small amounts.
Avoid fatty, greasy or fried food and sauces.
During a flare-up, eat foods that limit symptoms.
Keep safe foods handy on the road, at work and at home.
Get exercise and rest every day.
Learn stress-reduction techniques like meditation, relaxation exercises and deep breathing.
Discuss travel plans with your health care provider so you can be prepared for a flare-up away from home.
The content of this article is for informational purposes only. It is not intended to be a substitute for professional medical advice, diagnosis or treatment. Always seek the advice of your physician or other qualified health care provider with any questions you may have regarding a medical condition.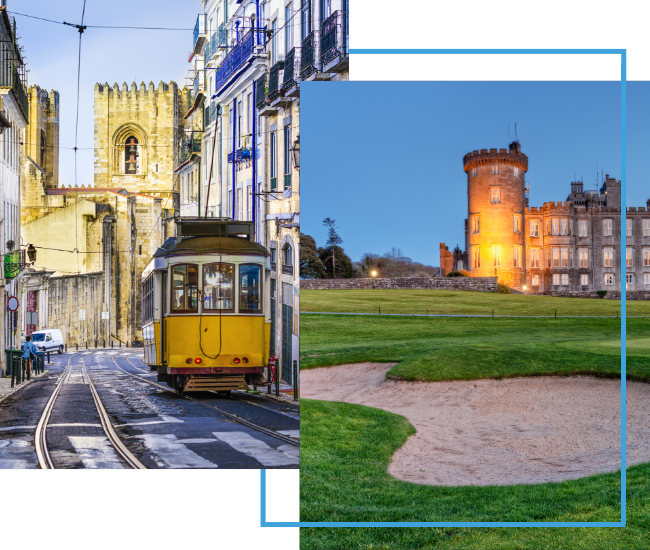 FX Excursions
FX Excursions offers the chance for once-in-a-lifetime experiences in destinations around the world.
Explore Excursions
If fabulous food and beverages are a must-have for any weekend getaway, then look no further than the City of Brotherly Love. Whether your palate has a penchant for vibrant Latin American fare or cozy French cuisine, whether you're an oenophile looking to swirl, sniff and sip your way around the globe or you'd rather sample farm-to-glass cocktails, Philly's got it all this fall. (With the exception of Bolo, which is a short taxi or Uber ride away and definitely worth the trip, the rest of these spots are all within walking distance of each other.)
Sponsored Content
Exclusive Sailing with Global Traveler
From Santoríni to Dubai to New York, some hotels just have that "it" factor that draws visitors far and wide. For some hotels it's their proximity to popular landmarks and attractions, for others it's their amenities. But these hotels have something few can claim: a true room with a view.