One of the oldest medical procedures in the world, acupuncture has been practiced in China and other Asian countries for thousands of years. It is a key component of Traditional Chinese Medicine and one of the most common forms of Complementary and Alternative Medicine.
Acupuncture uses a variety of techniques to stimulate points on the body. The most well-known method involves penetrating the skin at precise locations called acupoints with thin (slightly thicker than a human hair) stainless steel needles. Depending on which acupoint is targeted, the health effect may be different. Moxibustion (applying heated mugwort herb at the acupoint) is used in some cases.
In the United States, acupuncture has been used for about 200 years. Research on the procedure began here in 1976, and 20 years later the U.S. Food and Drug Administration approved acupuncture needles as medical devices.
Research shows acupuncture reduces nausea and vomiting after surgery and chemotherapy. It can also relieve acute pain and reoccurring pain. Researchers do not fully understand how acupuncture works. It may aid the activity of the body's painkilling chemicals and may also affect how we release chemicals that regulate blood pressure and flow.
According to the National Institutes of Health, acupuncture may be effective for treating addiction withdrawal, headaches, labor pain, fibromyalgia, low back pain, menstrual cramps, migraines, osteoarthritis, dental pain, tennis elbow, post-traumatic stress disorder symptoms and depression, and may improve pregnancy rates following in vitro fertilization. However, clinical research trials on the effectiveness of acupuncture in treating chronic obstructive lung disease, irritable bowel syndrome and some neurological conditions do not look promising.
The risks of acupuncture are low if you have a competent, certified acupuncture practitioner. Possible effects and complications include soreness, organ injury or infections. You may have soreness, minor bleeding or bruising at the needle sites after the procedure. If the needles are pushed too deeply, they could puncture an internal organ, particularly the lungs. This is extremely rare in the hands of an experienced practitioner. Licensed acupuncturists are required by the FDA to use sterile, disposable needles. A reused needle could expose patients to diseases such as hepatitis.
Not everyone is a good candidate for acupuncture. If you have a bleeding disorder or you take blood thinners, your chance of bleeding or bruising increases. Some acupuncture techniques involve applying mild electrical pulses to the needles, which can interfere with a pacemaker's function. Some types of acupuncture are thought to stimulate labor, which could result in premature delivery.
Choose an acupuncturist the same way you choose a health care provider. Ask people you trust for recommendations. Check the practitioner's training and credentials. Most states require non-physician acupuncturists to pass an exam conducted by the National Certification Commission for Acupuncture and Oriental Medicine. Interview the practitioner and ask what is involved in the treatment, how likely it is to help your condition and how much it costs. Find out if it is covered by your medical insurance. Tell your own health care provider you are considering acupuncture. He or she may have information about the success rate for your condition or recommend a practitioner.
The initial examination may take up to an hour, with the acupuncturist asking questions about your symptoms, behaviors and lifestyle. The practitioner may closely examine the parts of your body that are painful; the shape, coating and color of your tongue; the color of your face; and the strength, rhythm and quality of the pulse at your wrist. Subsequent appointments take up to 30 minutes. A treatment plan for a single complaint can involve six to12 treatments scheduled over a few months.
Acupoints are located in all areas of the body, and the appropriate points may be far from the area of pain. Your practitioner will tell you the general area of the planned treatment and have you lie down on a padded table. If clothing needs to be removed, you will be provided with a gown, towel or sheet. Usually five to 20 needles are used in a treatment. Insertion causes little discomfort.
Your practitioner may gently move or twirl the needles or apply heat or electrical pulses to the needles. In most cases, the needles remain in place for 10 to 20 minutes while you lie still and relax. There is usually no sensation of discomfort when the needles are removed. All needles are discarded after use.
The benefits of acupuncture are sometimes difficult to measure. Many individuals find it helpful in controlling a variety of painful conditions. Several studies indicate some types of simulated acupuncture appear to work as well as real acupuncture. There is also evidence acupuncture works better in people who expect it to work. Acupuncture has few side effects, so it may be worth trying if you cannot control pain with more traditional methods.
National Certification Commission for Acupuncture and Oriental Medicine
The content of this article is for informational purposes only. It is not intended to be a substitute for professional medical advice, diagnosis or treatment. Always seek the advice of your physician or other qualified health care provider with any questions you may have regarding a medical condition.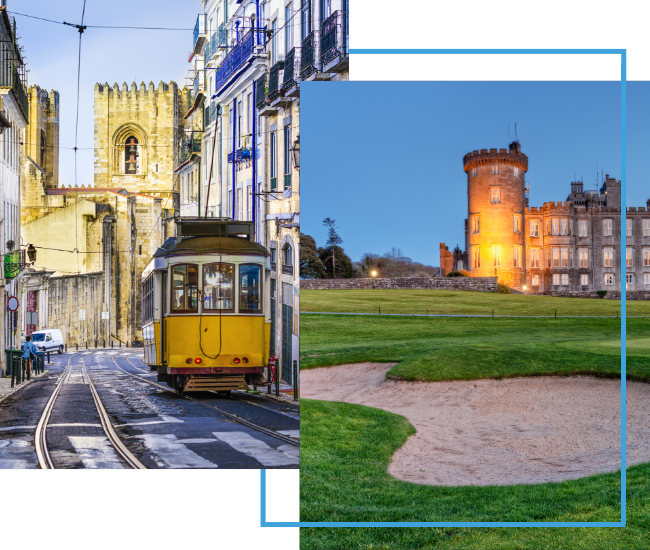 FX Excursions
FX Excursions offers the chance for once-in-a-lifetime experiences in destinations around the world.
Explore Excursions
A new and expanded campus at the Buffalo AKG Art Museum has been completed, reopening this summer and featuring new architecture designed by the architectural office of OMA New York, led by partner Shohei Shigematsu and project architects Lawrence Siu and Paxton Sheldahl, with Cooper Robertson (executive architect). The new expansion includes the Jeffrey E. Gundlach Building and extensive renovations to existing buildings. A $20-million commitment from New York State and Governor Kathy Hochul helped fulfill the expansion's budget and completes the $230 million capital campaign, the largest campaign for a cultural institution in the history of Western New York State.
Sponsored Content
Don't risk losing all the money you've spent if you must cancel your trip at the last minute. Allianz Travel Insurance can give you:
Ever since opening in 2021, Nobu London Portman Square has served as the focal point for many gatherings, stays and experiences. This fall the hotel's Nobu Bar adds four more reasons to visit with an exciting array of offerings, menus and events.