If your vision has become cloudy or things you see are not as bright as they used to be, a cataract may have developed in one or both of your eyes. A cataract is the clouding of the normally clear lens of your eye. Cataracts can affect distance vision and cause intolerance to glare, especially when driving at night. Cataracts can also cause difficulty with reading and seeing a facial expression of a person on television.
The eye's lens is a transparent structure that sits behind the iris (the colored part of the eye) in the area of the pupil. It focuses images on the light-sensitive retina; the retina then transforms light to a neurologic signal that the brain interprets as vision, essentially taking a picture and sending it to the brain.
Most age-related cataracts develop slowly and do not immediately disturb eyesight. You do not have to be a senior citizen to get this type of cataract. They can begin forming in our 40s and 50s. It is after age 60 that we notice the visual effects of cataracts. By age 75, 70 percent of the population have cataracts or have had cataract surgery.
The cause of cataracts is unknown. The lens is composed of water and protein, with specific proteins responsible for maintaining clarity. It is believed that changes occur in these protein structures as we age. The lens slowly becomes less flexible, less transparent and thicker, with areas of the lens becoming cloudy. Usually cataracts develop in both eyes at the same time, but it is not uncommon for the cataract in one eye to advance more rapidly.
Many factors increase the risk of developing cataracts, such as advanced age, diabetes, family history, smoking and previous eye injury or inflammation. Other factors include prolonged steroid use (especially combined use of oral and inhaled steroids), extensive exposure to sunlight, radiation treatments and previous eye surgery. The long-term use of statins and phenothiazines is weakly associated with cataracts.
Infections during pregnancy such as toxoplasmosis, cytomegalovirus, syphilis, rubella or herpes simplex can cause cataracts in the infant (congenital cataracts).
Symptoms of cataracts include a painless blurring of vision, glare or light sensitivity, poor night vision, double vision in one eye, needing a brighter light to read, colors looking faded or yellow or a halo appearing around lights. The cloudiness, pattern and location of the cataract can vary. If the cloudiness is to the side of your field of vision, you may not know you have a cataract.
If you have any of these symptoms, check with your eye care professional immediately. A cataract that interferes with the performance of daily activities is considered clinically significant. Cataracts are detected through a comprehensive eye examination, including a visual acuity test to measure your eyesight at various distances and a dilated eye exam (using eye drops to enlarge the pupils). Your eye care professional will use a special magnifying lens to examine your retina and optic nerve for signs of damage or other problems such as a large opaque cataract. Tonometry measures the pressure inside your eye. Numbing drops are used to perform this test.
If you have cataracts, your eye care professional will refer you to an ophthalmologist, who will explain the risks, benefits, alternatives and expected outcomes of cataract surgery. If you have cataracts in both eyes that require surgery, the surgery will be performed separately, usually four to eight weeks apart.
Most cataract surgery is now performed under local anesthesia on an outpatient basis in a hospital or surgery center. It is considered elective surgery and takes less than 30 minutes. Intraocular lenses are routinely implanted during cataract surgery to provide the focusing power necessary after removal of the natural lens. The new lens is part of you, so there is no need for contact lenses. Cataract surgery with an intraocular lens implant is a very safe procedure with successful return of useful vision in more than 95 percent of patients.
More than 1.5 million cataract surgeries are performed yearly in the United States, with serious complications occurring in only one in a thousand cases. The National Eye Institute is focusing a number of studies on the factors associated with the development of age-related cataracts, such as sunlight exposure, vitamin supplements and genetics. Visit www.nei.nih.gov.
---
Focus on Foresight
There is no way to prevent cataracts, but you can decrease your risk.
• Wear UV-protective sunglasses and a wide-brimmed hat outside
• Avoid sun exposure between 10 a.m. and 4 p.m.
• Eat a well-balanced diet rich in antioxidants
• Get regular exercise and rest
• Do not smoke
• If diabetic, keep blood sugar under control
• If pregnant, receive regular prenatal care
• Consult your doctor about pre-pregnancy rubella immunizations
The content of this article is for informational purposes only. It is not intended to be a substitute for professional medical advice, diagnosis or treatment. Always seek the advice of your physician or other qualified health care provider with any questions you may have regarding a medical condition.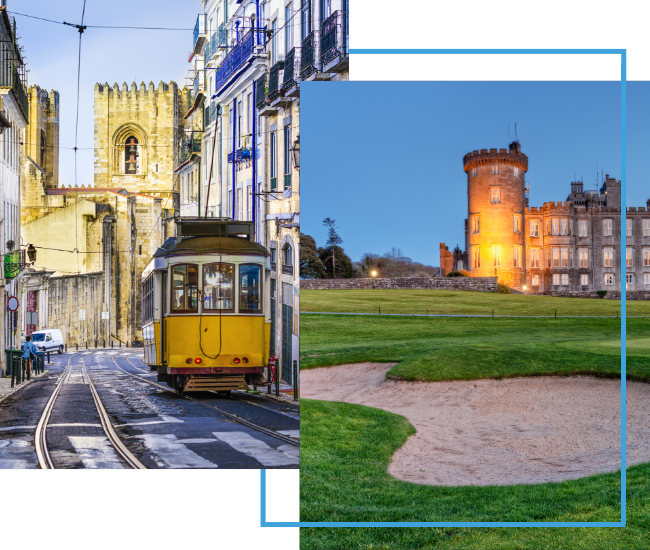 FX Excursions
FX Excursions offers the chance for once-in-a-lifetime experiences in destinations around the world.
Explore Excursions
Mazatlán, Mexico, has long been an attractive home destination for Canadian and American retirees, but, in recent years, young, digital nomads have also discovered the charms of this coastal city, finding inexpensive accommodations, beautiful weather and plenty of bandwidth for working remotely. The laid-back beach scene definitely eases the transition of relocating to Mexico's West Coast.
Sponsored Content
Experience the life-changing destination of Greece by exploring its island gems in the Ionian Sea. Scattered off the western coastline of Central Greece, to the south of Peloponnese, the Ionian Islands are an island group comprising large and small islands.
For its third year, Global Traveler awards the airline, cruise line and hotel brand best representing diversity, equity and inclusion within the travel industry. Over the past year Global Traveler analyzed many airlines, cruise lines and hotel brands to determine which companies prove most committed to changing the world through diversity and inclusion.