AS YOU PLAN YOUR NEXT TRIP, consider using mobile apps to navigate safe passage. You can find plenty of travel health apps on the App Store for iOS devices and on Google Play for Android devices. All apps mentioned here are free unless a cost is noted.
The Centers for Disease Control offer the TravWell app to help plan for safe and healthy international travel. Build your trip to get destination-specific vaccination recommendations, a checklist of what you need to prepare for travel and a customizable healthy travel packing list. This easy-to-use app also lets you store travel documents, keeps a record of your medications and immunizations and sets reminders to get vaccine booster doses or take medications while traveling. The app also includes CDC recommendations, emergency services phone numbers for every destination and a customizable to-do list.
Can I Eat This? is another travel app from the CDC. Within the app, simply select the country you are traveling in, answer a few easy questions about what you are thinking about eating or drinking, and Can I Eat This? tells you if it is safe. Using this app can make you more confident your food and drink choices won't make you spend your trip in the bathroom; travelers' diarrhea can ruin international travel. The app is easy and fun to use, and you can also access recommendations offline (no data connection needed).
The CDC publishes its Health Information for International Travel — commonly called the Yellow Book — every two years. The "app book" provides a good reference for health risks for international travelers. Primarily health professionals access the information in this app, but travelers will find it helpful as well. The 2016 edition costs about $10; the 2018 version is available for about $37.
Smart Traveler is the official U.S. Department of State's app for U.S. travelers, providing easy access to frequently updated official country information, travel alerts, travel warnings, health alerts, maps, U.S. embassy locations and more.
My Travel Health app by Travel Health and Wellness LLC is based on technologies licensed from the Mayo Clinic and designed to help travelers safeguard their health before, during and after travel. Developed by travel medicine consultants from the Mayo Clinic, the app focuses on tips for preventing and handling illnesses while traveling. This app costs $2.99 and is available only for iOS. Health care providers often recommend this app for their patients who are traveling.
GeoSure by GeoSure Global LLC proclaims it is the only trusted, customized security app and is dedicated to making travel safer for everyone. The app's analytical search engine combines information from hundreds of trusted resources like the CDC, World Health Organization, United Nations, U.S. State Department, Interpol and local authorities. It covers everything from political threats and cyber concerns to health risks and environmental hazards. The GeoSure global community encourages self-reporting by its users to communicate threats where they are traveling. These crowd-sourced insights make GeoSure a powerful tool.
Travel Health Guide by Dr. Deb The Travel Doctor is an app written by an experienced travel physician. Dr. Deb cared for travelers for more than 25 years — name the place, she has been there. Her Traveling Well book is in its 20th edition. The app provides up-to-date information to keep you healthy on your travels; the cost is $2.99.
Several travel apps specifically address medical emergencies. TravelSmart uses GPS capabilities to provide you with the numbers for emergency services by destination, plus a list of hospitals in 129 countries, all vetted by Allianz Global Assistance, a reputable travel insurance company. Find-ER was created by Air Ambulance Card, a service which flies sick or injured travelers home to hospitals in the United States and Canada. The app can map you to the nearest hospital and store information such as your medication list, emergency contacts, doctors, pharmacy names and phone numbers.
The iTriage app, engineered by Healthagen, a medical technology company, helps travelers find the nearest hospital and lets them know how long they will wait to be seen in the emergency room or urgent care center. It even allows users to check in remotely or make appointments with select physicians if an emergency visit is not needed. ICE–In Case of Emergency allows you to store all your medical information, including emergency contacts, in one app and helps you find emergency services in more than 200 countries.
A few tips to consider: When walking about using your handheld device, pay attention to your surroundings. Don't focus so much on the apps on your phone that you become a target for criminal threats. Also keep in mind these apps are not a replacement for a consultation with a travel doctor or your own primary health care provider. Pay a visit to your doctor before you travel, as your medical condition may warrant precautions.
The content of this article is for informational purposes only. It is not intended to be a substitute for professional medical advice, diagnosis or treatment. Always seek the advice of your physician or other qualified health care provider with any questions you may have regarding a medical condition.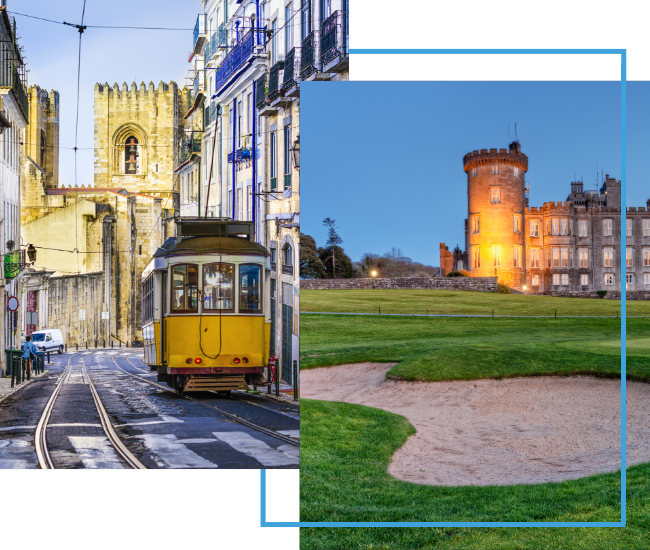 FX Excursions
FX Excursions offers the chance for once-in-a-lifetime experiences in destinations around the world.
Explore Excursions
Mazatlán, Mexico, has long been an attractive home destination for Canadian and American retirees, but, in recent years, young, digital nomads have also discovered the charms of this coastal city, finding inexpensive accommodations, beautiful weather and plenty of bandwidth for working remotely. The laid-back beach scene definitely eases the transition of relocating to Mexico's West Coast.
Sponsored Content
Filled with hidden treasures waiting to be discovered, Seoul invites travelers to unearth its many gems, and Seoul Tourism Organization is here to help travelers do just that. Through thoughtfully created initiatives like the Theme Tourism County Competition, Seoul Tourism Organization works closely with local districts to identify and showcase what makes each district unique and charming in all seasons.
For its third year, Global Traveler awards the airline, cruise line and hotel brand best representing diversity, equity and inclusion within the travel industry. Over the past year Global Traveler analyzed many airlines, cruise lines and hotel brands to determine which companies prove most committed to changing the world through diversity and inclusion.